Here is everything you should know about Engaging and Retaining Mobile App Users. As more and more stand-alone business apps are crowding the app market, the competition to retain and engage customers is getting extremely cut throat. You cannot just make an app out of the blue and expect online users to download it. That's not how it works. Your app will have to be engaging enough to retain customers and build a strong customer base.
Your app needs to be designed in such a way that it adds some kind of value to the user's life. If an online user does not find your app useful, they will not take the effort of downloading your business app. Give your online user a purpose to use your business app each day. This is how you will gain retention of users and high engagement on your business app.
App users on the web do not give apps a lot of chances. If your app is not up to date and it does not manage to grab your user's attention, they are going to uninstall your business app in no time. That is not something you would want for your business, right? The solution to this is stop be as active with your app activities as possible. Do not give your user a chance to forget about the existence of your app. Make sure your app makes a mark in the user's head on a daily basis.
Let's walk you through a few ways through which you can increase user retention and engagement on your business app: –
The functionality of your app can either make or break your relation with your app user. Having a fast and highly functional app is now a necessity. You cannot afford to have a slow app which is low on functionality. You user will get bored and stop using your app instantly your app does not match your user's functionality expectations.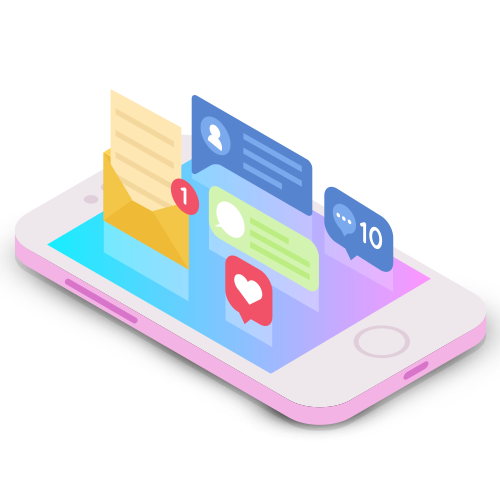 Always remember that the app market is high on competition There are enough apps in the market to replace your app completely. A slow app which crashes and las will definitely frustrate the user and they will switch to better options. This is why it is always necessary to have a quick app which is high on functionality. It will help your online users engage with your app better and in turn retain a strong customer base.
Push notifications is a great way of grabbing your ser's attention in the least possible time. A recent study states that push notifications can grab your user's attention within 30 seconds straight. Isn't that insane? This is a feature in your app which gives your customers real time updates about discounts, rebates, offers and campaigns that you would want to communicate to them from your end. All the notifications sent via push notifications should target a certain group of customers and relate to their behavioral trends.
However, in the need to grab your user's attention, do not irritate them with notifications every now and then. These will lead your app users to uninstall your app. Send them the right notifications at the right time. With push notifications you can increase your app user engagement and app user retention to a very high extent.
3. Offer an incentive program
Offer your online users some incentives so that they feel the need to be a loyal user of your app. Rewards and loyalty programs from your end can make your customers feel important to your brand. They will always want to stick around.
Also, when you give timely rewards and incentives, customers do not want to uninstall your app and instead want to keep checking updates on your app each day. "FOMO", the fear of missing out takes over online users and they want to be a part of your app user family since they do not want to miss out on amazing rewards and hence stay engaged and retained.
All your app to be shared on other social media platforms. When app users post your app related content onto other social media apps, your app gets popularity amongst people using that social media platform. Use this feature in such a way that your app shares itself on another social media platform when others speak about it elsewhere.
. It will bring in more visitors on your app and you will get more downloads. A psychological study states that the more a thing is spoken about, the more people want to stay associated with it. Make your app the talk of the town on social media and increase your app engagement with its users. This feature is also a great way to retain online app users.
5. Allow two-way communication
In today's world, people crave to feel wanted. Everybody wants to feel a sense of importance. Make your virtual customers feel that they are important by taking advice from them on your app. Let them give you suggestions on how to better your business app. This will increase the array of options you hold with your app and also make your online customers feel important and happy.
Customers are the lifeline off your business. Interacting with them is very important because that is the only way you will ensure prolonged commitment. A two-way communication between the brand and its online users help users to stay connected and engaged with the app's brand. It makes retention of customers way easier.
Engaging and Retaining Mobile App Users
We have shared a few tips to make your app super engaging and help your brand's app retain old customers. If you do not have an app yet, make one on ON AIR App Builder. Start today!