The health and fitness industry is currently booming as people have started taking their health a lot more seriously these days. With the world falling prey to technology and apps, the fitness world is no exception. A fitness centre or a gym needs an app to function better and become more versatile. Apps have now become a lifeline for most businesses and to pace up with the world, Here are the reasons why does your gym needs an App.
Like every other thing nowadays, even a person's fitness quest now starts online. A large part of the world first starts all the research about health and fitness online and then makes a plan to go ahead with their fitness journeys. That is the kind of influence the digital world has on small businesses belonging to any and every field. The first idea that pops up in a fitness trainer's mind would be of making a website for his platform which is not exactly a bad idea. A better one indeed is to make an app.
Why does your gym need an app
If you own a gym or you are a personal trainer, an app can help you reach out to your audience better and in a more professional manner. There is absolutely no fitness business that is too small for an app. Whether you are a solo trainer training couple of clients or an owner of a gym cain, everyone needs an app. If you look around in your gym, you will see most of the people peeping into their phones for a workout plan, music or anything at all. That's the reach you want to have access to and that's the power of having an app.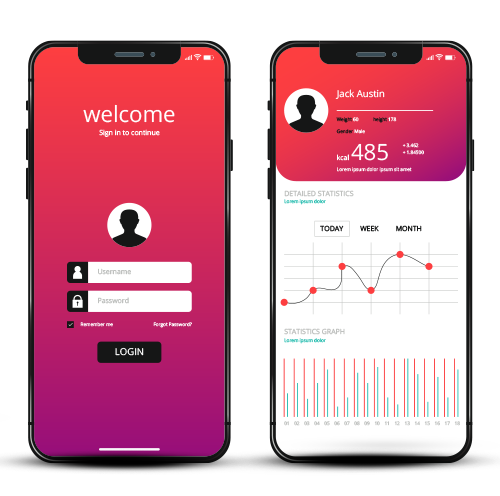 Continued to read this article till here, we are sure you are someone who has got to do something with this. The good news is, this guide will help you through knowing and exploring exactly why you would need an app to grow. Here is why your gym needs an app: –
Technology has made it possible for every business to operate even beyond the four walls of their office space. This has a massive influence on the number of people a business can reach. Likewise, for gyms, fitness apps are a way where they can attract a massive number of customers and let them know that they exist. Apps for gyms can also cut down on the barrier of physical distance and help trainers to stream online classes for their customers who are far away. Trainers can do a lot of creative things to entice their customers via an app. They reach is far and wide, giving the trainers and gyms more opportunities to increase their revenue and grow bigger.
People make their choices of gyms and fitness centres only by taking into consideration, which gym is closest to them. The "near me" aspect of searches can bring in gyms and fitness centres with apps a lot of local customers and make them popular in the locality. This widens the reach, potential and popularity of gyms and fitness centres.
Not many fitness centres/ gyms yet know the power of social media and therefore are not using it. With an app, you can organize your customers better and give them a wonderful customer experience while the other gym owners are manually having to organise their customers which has room for mistakes. With an app for your gym services, people will be well aware of who you are and what you do since they will have your gym's logo on their phone screens constantly if they have downloaded your app. They will constantly be reminded that if they ever need gym services, they need to head to you. This will give you more customers than your competitors.
Establish a Fitness Community
An app will help you establish an entire fitness community. Let's look at it this way. All your customers come to your gym for the same purpose that is to have a good body, a fresh mind and to better their lives as a whole. This is where your app steps in. You can use your app to connect likeminded people. You can allow your members to share photos and videos of their fitness journeys and keep everybody in the community motivated. Other than that, your fitness community will be able to track their workouts and diets to attain the body they desire to have. This will make people more interested in being a part of your community and using your app.
Your apps can help upsell and bring more revenue
You can send massive discounts and offers to your customers via an app and help attract a larger group of customers. You can add some advanced features like paid advances classes for your customers which will make them want to pay a little to get more benefits out of their fitness regimes. You can have other paid features like a personal diet plan for your customers and help them get better at fitness.
Why does your gym need an app?
 Are you somebody who owns a gym? Here's a sure shot way you can get your fitness business to shoot up.  Start Making your app on 
On Air App Builder
 and follow the guide we have given above. 
Try now!