Technology has played a vital role in driving economic growth worldwide. Ever since its inception, technology has encouraged innovation and the need to do things differently (read convenience).
The advent of AI, AR, and cloud-based services are transforming the way consumers interact with products and services. But recently, it's smartphones that are drastically changing the way we do business.
From ordering clothes or food to consult a lawyer or booking an appointment with the doctor, smartphones are helping us do things more efficiently.
More than smartphones themselves, it's the mobile apps that are paving a path to a modern and comfortable world. Naturally, mobile app development is the fastest-growing sector in the smartphone industry. The revenue generated by the mobile app industry is expected to increase to about $935 billion by 2023, through in-app advertising and paid downloads.
The growing popularity of mobile apps is largely due to the unprecedented rise of smartphone users in recent years. That is why businesses today are eager to join the bandwagon and venture into mobile app development.
If you're a mobile app builder or a business owner, you need to know the top 5 industries seeing unprecedented growth through mobile apps
Not so surprisingly, the world of online retail has seen the most prolific effect of app development. Consumers prefer mobile apps for their shopping activities and interaction with brands, as they're much easier to use and access than desktop websites.
As per a report by Statista, the e-commerce market in the US is expected to reach close to $476.5 billion by 2024. As already mentioned, smartphones are usually the most preferred choice of consumers for browsing and online shopping. It was observed that globally almost 55% of consumers used their smartphones for shopping.
If there's one sector that witnessed an impressive surge in profits during the pandemic, is the foodservice industry. From ordering meals for the whole family to ordering a single dish, from online table reservation to booking a venue, consumers are increasingly turning towards mobile apps to meet their needs.
According to Statista, the online foodservice industry's online food delivery (restaurant to consumers) has an expected market value of $79,608 million in 2021. Also, the fast-paced life of the current generation has created a huge demand for online food delivery. With more people preferring to get their food delivered using mobile apps than visiting a restaurant.
Entertainment and media, that drive the life of many young people, has exploded with a plethora of apps catering to every kind of consumer. With the changing trends in how people consume entertainment, a lot of mobile apps have been created for people to stream, buy, watch, listen and create entertaining content.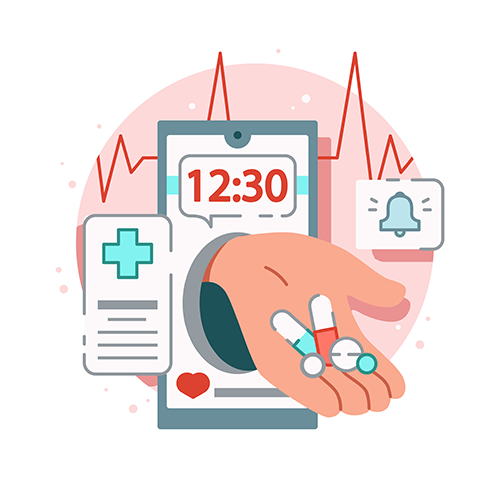 From music streaming and gaming to photo-editing and creative writing, there's an app for everything in the market. These apps do not exist without fruition. In fact, consumers depend more on such apps for their daily news alerts, updates about the media, and personal leisure more than ever. If you're an artist looking to reach more audiences, you can be a mobile app builder on your own and growth through mobile apps. Check out the top ways to build a successful mobile app startup.
Due to their contribution in treatment and improving lifestyles, mobile health apps have gained traction in recent years. As per a survey by Statista, the mobile health market is expected to exceed $300 billion by 2025. Another 2016 study by HIMMS Analytics states that about 93% of physicians use mobile app technology in their day-to-day work, and 88% use mobile apps to deliver patient care.
The use of healthcare mobile apps has improved doctor-patient engagement and facilitated the prevention and early diagnosis of several diseases. These apps have also made significant changes in real-time patient-monitoring, setting up medication reminders, and suggesting personalized treatments. You no longer have to call up a hospital or wait in long queues to consult your doctor. A mobile app is all you need.
Finance was always a complex thing. But thanks to mobile apps, mobile banking, and fintech apps have revolutionized the way financial services are conducted using machine learning and Blockchain technology. With just a click of a button, bill payments, instant fund transfers, asset, and insurance management can be easily done without hassle.
With the help of AI technology, financial apps are able to give valuable insights to consumers regarding their spending patterns. The information is provided in an easy-to-grasp infographic manner that can be understood by anyone and can be used to make smart financial decisions. Also, the use of chatbots and virtual assistants has greatly simplified the banking process.   The financial mobile apps have eliminated the need to stand in long queues at the banks, thanks to their 24/7 assistance.
Conclusion: Top 5 industries seeing unprecedented growth through mobile apps
The current generation is much more tech-savvy, hence getting into mobile app development is the best thing for your business.
Looking for a mobile app builder? Get on to ON AIR App Builder and create an app on your own. Start now!