The markets today are highly being dominated by the growth of apps. Mobile apps are the hottest growing trends in the world at the moment. App mobile marketing is one aspect every busines sis paying attention to. It is very important to have an app for your business in today's time. Whether you sell a product or a service, an app is definitely going to help you get a higher revenue and better sales. It is very important to market your app well to give your users a higher brand accessibility. In this article we will talk about mobile app marketing mistakes to avoid to give your business a higher reach.
Mobile applications hold great potential to uplift a business. This is why, businesses give high regard to app marketing strategy. The better the app marketing strategy, the more customers a brand can reach. Apps are like a soul to the business name. It is the crux of an entire business on an online platform. From managing a brand to creating revenue for it, a mobile app is capable of everything. Businesses today are paying hefty amounts to make an app for their business because a recent study states that businesses with mobile apps perform better in the market.
Mobile Application is the booming factor that hit to the domain recently, and everyone adopted because of its high ability powers. Hey have remarkable created a need in everybody's lives around us. They perform a number of daily tass which were handled manually previously. Moreover, mobile apps are the ease to use, and it's walking to people of all ages.
In this article, we will talk in detail about mobile app marketing mistakes to avoid in order to make your business reach a high number of people.
1. Always Respect Customer Privacy
Customer privacy is very important and your app must always respect it. Violating customer privacy can have grave consequences for your brand and your brand's app. If you keep on sending push notifications and messages to your customers, they will get irritated and uninstall your business app. That will work against your app marketing strategy and is one mistake you must avoid while you are marketing your app.
If you happen to bombard your app users with push notifications and messages of discounts and offers constantly, your plan of reaching a large audience will remain unachieved. You would instead face a downfall in the number of app users you have and make losses in your business.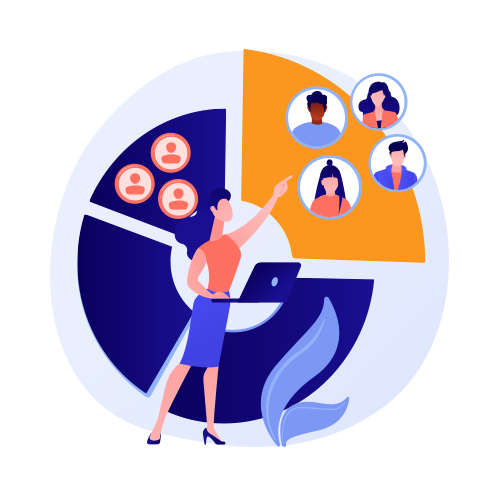 2. Unplanned Promotion Routes
Always know that your app marketing strategy must include a way your app users can promote your app. Missing out on this key aspect is going to affect your business heavily. Your app cannot instantly have a large crowd downloading it without you putting efforts in marketing your app. Unplanned promotions routes is a grave mistake that you must avoid while you are marketing your mobile app. App mobile marketing includes app promotions. Always include a promotion route for your app users to get directed to promoting your app. This way, many people will get to know that your app exists and if they feel the need to have it on their phones, they will instantly download your app.
3. Targeting Incorrect Audience Group
It's okay if you want to target a large volume of audience. However, you should also be aware of which age of users will get many benefits from your services. If you are targeting mind-age group, then your mobile application strategy should be more generalized with this you will drive more conversion rate. Targeting incorrect audience group will be an absolute waste of time for your app marketing strategy.
So, before start delving into mobile application strategy thinks which age group you are most targeting at, who will get many benefits from such mobile apps and make your campaign much focused and visualize.
However, if you move ahead with no such plan, you will end up wither targeting small group small, thereby diminishing your return on investment.
Instead, you can use the data you collect to market your messages to similar groups.
4. Not Cross-Checking Messages
Make sure to always proofread the messages you are sending to your customers. Not cross-checking your messages and sending grammatically incorrect messages on your business app will reflect badly on your business.
Making mistakes is not okay when you are dealing with the digital crowd. These mistakes are permanently etched in the system and people are capable off remembering it. There is no room for making mistakes on your business app. Not cross-checking or testing your business app messages is a mobile app marketing mistake that you must avoid. It looks very unprofessional to send a huge number of customers a faulty message. Your brand can be trolled or made fun of too on the internet.
The mobile application works as a bridge between the users and business. So, use the powers wisely. Provide the information that is relevant to the users; produce engaging content that grabs user's attention. Make sure to not use content that is boring and results in disinteresting the user. Assemble the information's which customers are looking for, not what you want to make them read.
One business should concentrate on making a compelling mobile strategy that includes as much as images, videos, and media. A mobile app marketing strategy looks more brilliant when using QR codes that can be scanned into mobile.
Mobile App Marketing Mistakes to Avoid
Choose your app marketing strategy wisely. Refer to the mobile app marketing mistakes to avoid. Make an app for your business on ON AIR App Builder today. Start now!