Clubhouse app: a name you have been hearing a lot lately. People are downloading this social media app out of curiosity and later enjoying it. But the clubhouse app isn't like any other social media app you use today. That's what makes it so popular among the young generation.
So, if you are thinking about what exactly clubhouse does, how it works, and how to develop an app like a clubhouse to stay ahead in the market? This blog covers everything!
What is the Clubhouse app?
In April 2020, Paul Davison and Rohan Seth launched an Audio chat app called Clubhouse. And with celebrities and influencers using this app, it is gaining a lot of traction lately. When we say clubhouse app is an audio chat app, what we mean in simple words is that it is part talkback radio, part conference call. 
Unlike any other social media app, you need an invitation from an existing app user to access the clubhouse app. Initially, it was available only for iOS but earlier it was launched in Android to cater to a larger user base.
Users can participate in a discussion by creating spaces, joining groups, or connecting with other users in a meeting hall. A user can talk to a celebrity if they happen to be in the right chat room at the right moment.
Why Clubhouse app is popular?
The clubhouse provides audio chat rooms where you can join and host freely. You can jump in and out of different chats, on different subjects, something like a live free-flowing podcast. You can listen or throw in your thoughts. If you are a host you ask the audience to take the stage. You have an opportunity to connect with smart people doing interesting things.
Connect with people who share your interests. You can join industry-specific groups and follow experts and can always find people who will help you in your business or work as the case may be.
3. Build clients for your business
Many entrepreneurs are using clubhouses to attract customers. Being able to speak one by one with people allows you to develop a personal connection with your audience. You can hold panels, create presentations, answer questions and work with people directly.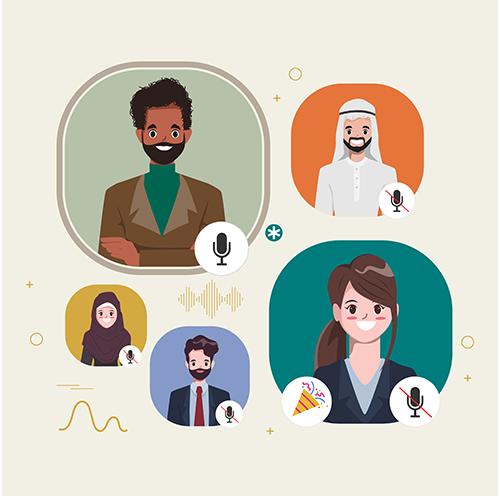 It offers a simple way of getting in touch with the community without video or text. Makes it quite attractive to camera-shy users. You can jump in and out of any conversation.
Common features of clubhouse app
Once you have downloaded the clubhouse app, you need to reserve your username along with a profile picture. When you log in, you can start to join any rooms of your choice and start listening.
When you open the feed section in the clubhouse app, you will see a list of rooms that may be of interest. You can join see the joined members in the rooms.
When you create a user profile, only your name, profile picture, and a short description are needed. When you join any room, your user profile is visible to other members.
Clubs are groups created by members around the topics. Quite similar to what to create on Facebook. You can join them because they connect people with the same interest together.
How to develop an audio chat app like clubhouse?
Step 1: Extensive research
Order to create an app which different from what works in the market requires extensive research. Detailed information about your target audience is important. Analyzing the strength and weaknesses of your competitor's app, and see how you can make your app unique in terms of user experience.
Step2: Target Audience
You have to be very clear about your audience. It helps to start small. Identify your niche audience; spend initial 2-3 months on satisfying their needs, and then you can expand from there to new updates. Based on age group, location, interest, target audience is selected.
Step 3: Finalize the concept
Always remember, your end product should either solve a problem or create some value for the users. Your app should have something that separates it from the existing clubhouse app. It could be a new style or a new feature. You can create a social media app that will bring people together in a unique way!
Step 4: Development Approach
An app like clubhouse (Audio Chat app) can be developed in several ways. You can hire freelancers or can try a quick launch No-code app solution. These can cost you less in comparison to hiring a professional app Development Company. It may be more beneficial to develop an MVP app and the test market before moving forward with the final product.
When entire social media was shifting from pictures to video content, clubhouse went the complete opposite way with audio content. You can also do the same. Moreover, Competition is low since there are no major apps other than clubhouse in the market right now. This is the right time to start one of your own.
How to develop an app like Clubhouse?
If you also have some unique app ideas and want to launch in the market, start by building a basic MVP with ON AIR App Builder and then upgrading it with time. Start Now!