It's not as easy as it seems to create an iOS app. There's a lot to learn and do, especially for those who don't know much about coding and mobile app builders.
You need to prepare the idea, app name, virtual feel and other details. It is very important to know about the market and potential competitors before creating an iOS app. All this information with a lot of revisions and iterations will help you create a strategic plan that will help you in building your iOS app.
To help you with it we have created a step-by-step guide for you on how you can create an iOS app with no coding at all.
First, check out these Apple App Store statistics on why you and your business should have an app:
here are nearly 4 million appsavailable in the Apple App Store.
On average, more than 30,000 new iOS appsare released in the Apple App Store every month.
Apart from this, there are few things that you need to consider before you start making an iOS app:
As we mentioned earlier, it is very important to research the good and the bad on the market. Here, Swot analysis will help you find what works and what doesn't work from user's perspective for creating your no code mobile app.
With answer to the question: "What problem does the app solves for the users?" you will find the market value of your app. This will help you decide on the functionalities or the app features important for your iOS app.
Before you start creating your iOS app it is very important to understand how it will impact the overall business. And also, how we can use this as a business awareness tool to improve user experience. This not only helps you in saving your time later on but also gives you a clear idea of the purpose of the app.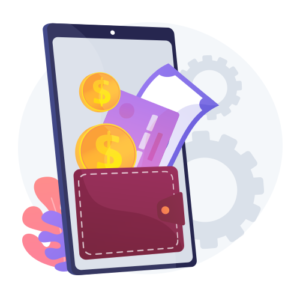 Apple App Store Guidelines
Before you publish your app on Apple store it is very important to follow the Apple App Store guidelines related to safety, app performance, and other legal requirements.
In addition to the instruction above, make sure that you:
Tested your app for crashes and bugs using ON AIR Previewer App for iOS.
Ensure that you have provided complete and accurate app information and metadata.
Updated contact information in case Apple Store wants to reach you.
Active demo and login information is provided.
Enabling backend services so ensure they are live during review process.
included detailed explanations of non-obvious features and in-app purchases.
Now that you have decided to build an iOS app without coding with the help of ON AIR App Builder let's go through the steps to create your iOS app.
Create an iOS app without coding in just 3 steps
Step1: Go to ON AIR App Builder and choose design
Choose look and feel for app by selecting the modules in the iOS App Builder. If you are creating iOS mobile app for schools, events or any other businesses use the colors, pictures and fonts from iOS app Builder.
Step2: Add Content to your iOS App
Adding content like text, picture, videos and tables for your app to be more interactive is as easy as it gets with ON AIR App builder.
Step3: Test & Publish your iOS App
Before you publish your app, it is very important to enter the app information required to publish on the Apple store. With an ON AIR Previewer App for iOS you can test your app directly on your device at any time during the design.
Now that your app is ready, it is also important to optimize your app on Apple Store.
In order to optimize your iOS app on apple store following factor plays very important role:
App Icon: App Icon should be eye catching and well suited for your industry standards.
App Name: Appropriate app name is one of the important ranking factors on Apple Store. So, it is crucial to include keywords which are beneficial to your business and app.
Visual/Video: Screenshots or videos of how your app works should be available in app stores. This will help the user to understand the features.
Short and long description: This description will help users and search engines to understand what your app is all about.
If you want your iOS app to be successful in the app industry it is very important to promote or market your app as many advertisers poured more than $240 billion into ad spends in 2020, up 26% from 2019.This is a year of massive mobile apps because brands continue to embrace mobile's unprecedented reach and value. 
How to Create an iOS App Without Coding: Step by Step
Now that you have step-by-step guide on how to create an iOS app just get on to ON AIR App Builder and discover the easiest ways to create a flawless app for your business. Start now!