While all eCommerce apps differ by what they sell, they definitely face almost similar challenges when it comes to developing and maintaining them. Here is how you can create an ecommerce app.
You could go on a shopping spree, be an absolute shopaholic, a fashionista, and what not! All thanks to Social Media Platforms for bringing in the fact that people love to shop without making the time and location a hindrance. With the touch of digitization, the entire brick and mortar commerce arena revamped itself into eCommerce, wherein people started shopping online with the very ease provided by their devices, that too in the very comfort of their home. In this article, we will talk about why you need to create an eCommerce mobile app.
By developing an eCommerce website, what once was a revolution has been commemorated by creating an eCommerce mobile app. Indeed! eCommerce mobile apps with the slogan, "Shop on-the-go" are reigning over the smart users and their smartphones today. One of the biggest players in the eCommerce game along with their counterfeits have become an integral part of people while malls and supermarkets are being lowered to "Selfie zones", "window shopping fads", and "Check-in" hangouts. People take online shopping very seriously these days and creating an eCommerce mobile app for your business has a great future ahead.
Launching an ecommerce app isn't a question of why anymore, it's a question of how to do it correctly. In this article the steps on how to create an ecommerce mobile app.
If an online store wants to acquire and retain customers effectively, it needs to offer the best possible customer experience. The key to doing this is by connecting with customers on all available touch points, providing a great experience each time.
Before you start how to create an ecommerce mobile app, it's important to know what you want – and how you will measure success. Your goals and KPIs will directly impact the features you need, your development process, and more.
To determine your goals, you should know where you stand now. How much traffic does your store generate on a monthly basis? How much of it is mobile? What is your mobile conversion rate?
If you're like most stores, you're probably losing some of your online business to friction right now. An ecommerce app can help with that by optimizing your checkout process and maximizing conversions at every funnel stage.
Your customers have their needs and want, you have the required supply to fulfil them but how to bridge this gap of communication? Push notification is the key! The biggest advantage of creating an eCommerce mobile app on ON AIR App Builder is to use the push notification feature to notify customers.
Push Notification is one of the most important features that map the success of an e-commerce mobile app. They enhance the customer engagement as it keeps them informed about the referral, discounts, sales, promotions, and offers, to keep them coming back for more. This, in turn, provides you with the opportunity to cross-sell and up-sell for getting you better profits.
Security can be considered as a vital part during the development of the e-commerce mobile app. This is mainly because a lot of personal information is asked to the users like details of bank account, info of credit/debit card, address, etc. You need to be careful when you want to create an eCommerce app for your business.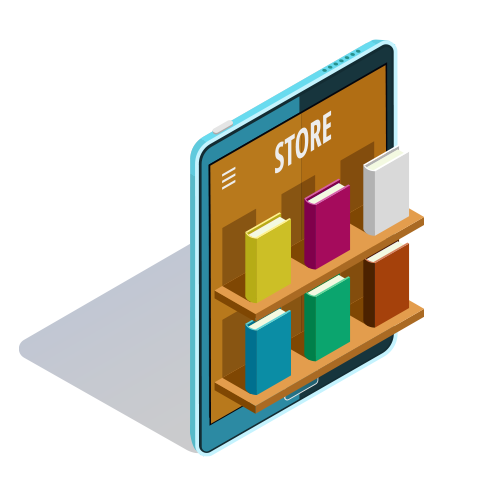 The security should be checked during every step of the development for avoiding any kind of loophole. For this encryption and authentication technology can be used which can protect the app code and the entire process.
The design of the e-commerce store will determine the behaviour and perception of the buyers. The app interface should be easy to understand as the users have an attention span of less than 8 seconds. The creation of complicated designs should be avoided and the user interface should be simple in nature as this will enhance the user experience. When you get on the create an eCommerce mobile app, make sure you make use of uncomplicated design.
The shape and symbol of the app icon should be unique in nature so that it easily recognised by the users. Also, the name of the app should be short according to the rule of user interface.
Don't tell me that you do not want ALL the attention of your customers. You even want their social media time. And your demand is justified considering the fact that you are running a business.
Not only for one-tap login, Social Media integration will ensure that your eCommerce mobile app is right in front of your customers wherever they are; chatting on Facebook, Tweeting on Twitter, or pinning on Pinterest. This will also help them easily share your special discounts on their social media accounts. What better than word-of-mouth marketing and user-generated content! Create an eCommerce mobile app that taps the power of social integration – It's as simple as that when it comes to an application of eCommerce.
According to studies, visual information is normally processed 60,000 times faster than text by the users. This is why, it is essential to provide appealing images for the communication of the brand as well as the product.
Creating an Ecommerce Mobile App
If you have a business which you want to grow digitally, all you have to do is try to create an eCommerce mobile app on ON AIR App Builder today. Start now!