There is no such need to explain what is an app? Because today everyone has smartphones. And smartphones are smart because of the apps and other functions. There are so many apps available on the play store for example banking apps, social media apps, messaging apps, or even functional apps like magnifying glasses or compass.
Some apps are established but only for companies or startups to use internally and help them conduct different aspects of their business. You can think of any company or organization-related things like budgeting, sales performance, marketing ROI, office scheduling, CRM, Vacation requests, customer support, automated workflow, etc. apps for them are generally not found on apple or google play store since they are not for everyone.
But due to pandemic and whole work-from-home situation investing in apps for a new and old organization is seems simple.
Depending on the size of your company, the use cases and how much you spend for internal tools may vary. But their need never goes away. So, how do you build internal apps so quickly so your team can get started reaping the benefits?
Why choose a No-code app builder for internal tools?
Creating apps quickly, easily, and cost-effectively without ever having to write a line of code means anyone can build an internal app. These apps build from your spreadsheets, APIs, and other databases to make the process near effortless.

It's important to note that the estimated low-code and no-code app market size is between $13.3 – $17.7 billion this year (2022). And is about to grow 4-9 times that in 2017. That means the industry is growing at exponential rates and will only continue to improve.
There are plenty of options for building tools internally. From off-the-shelf options and custom coding to no-code options, each with pros and cons.

Consider below 7S's when going through your options.
Spend: No-code apps like ON AIR App Builder mean you only have to pay for hosting instead of paying for the implementation and development of off-the-shelf or custom coding apps.
Safeguards: if there is a security breach or if the servers are down, it's up to the host to get everything sorted and your app up and running again in a timely fashion.
Speed: with plenty of templates on-hand, no-code app builders can take minutes to create apps whereas traditional software or custom builds can sometimes require weeks or months to set up.
Support: if you get stuck or need help, there's typically a support system in place via a support hub, community, or even human who can assist.
Service: whenever there is an update to the platform, your app will automatically be updated as well.
Security: Depending on the type of data you're using for your app, you may have to comply with privacy regulations and avoid any risks.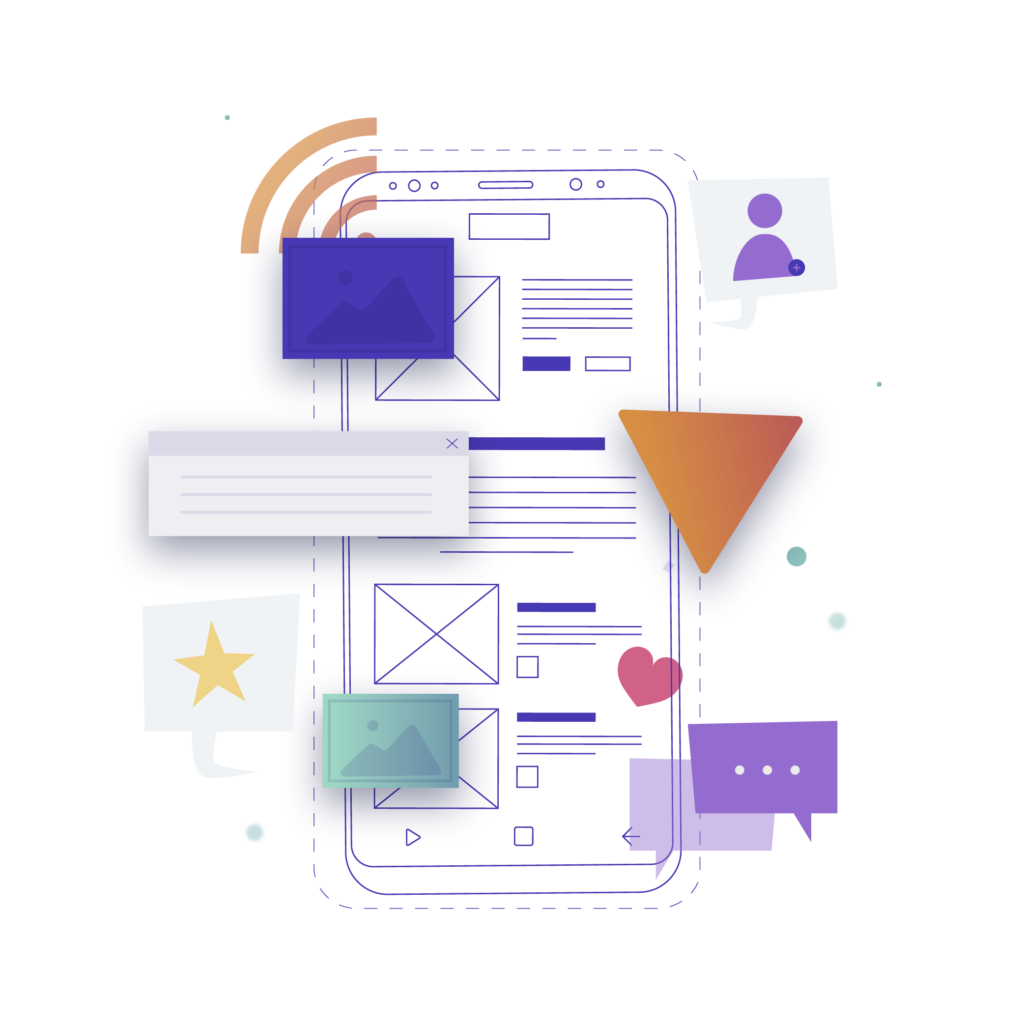 Scalability: Can the app you build scale with your growing business needs? That is how many users need to use the app now vs in a year from now?
With the advent of no-code app builders like ON AIR, you can create complex internal apps without spending your entire budget. That too without hiring several developers or product managers. Also, without it taking weeks, months, or even years to develop.
Create internal apps with these 3 steps
You can get started building your first internal app with ON AIR App Builder in as little as three steps
Step1: Choose Design
Choose a look for your app and create your own app completely individual with ON AIR App Builder with your modules, pictures, fonts.
Step2: Adding app content
Add any app content – from text, pictures, tables, to videos, almost everything is possible with ON AIR App Builder.
Step3: Test & Publish your app
With the ON AIR Previewer app for iOS or Android, you can test your app directly on your device anytime during the design process.
Once you've completed the first three steps, your app is essentially ready to use as-is. However, you can customize your app's layout, change how lists and tabs appear, match design elements to your branding. And truly make it your own. You can even add integrations with SaaS tools like Zapier and Google analytics. Click publish and you're ready to go.
To share the app with your employees, you can share the app's QR code so others can scan it. You can text the link to someone, or copy the app's URL and share that via email.
The best part is when you make changes in the app's layout. Or if users make updates to the data – it will be live within seconds or minutes.
The possibilities are endless when building no-code internal tools with ON AIR App Builder. The internal company apps can help improve processes and automate workflows since they don't require elaborate systems, features, APIs, or databases. You can also use it for tracking and reporting for sales, complaints, expenses, and more.
You can also use your ON AIR App Builder to test minimum viable products internally and with beta users. This will allow you not only to get immediate reactions on your MVP. But allow you to make changes and updates quickly according to feedback from users. This could save you an incredible amount of time and money. Also allow you to gauge the validity of a product faster than if you built it from scratch.
How to build internal apps fast with no code
Building internal apps can be a slow process but ON AIR App Builder makes it easy to build and deploy functional internal apps quickly – without knowing how to code. Start Now!