News app is the new newspaper. For years we've been hearing about the death of print media and how people are reading fewer newspapers. Also, how people are spending less time watching cable news. But this doesn't mean we stopped consuming news! We are the consummate adapters, always finding new ways to reinvent ourselves. How is this ingenuity going to save this news industry? "Through the conveyance of technological platforms – app and websites."
From legitimate news to fake news; Facebook, Twitter and, Google was and always will be a hot button. But no matter what your opinion is of these news vehicles, there is no denying their impact. Articles on Facebook especially seem to have a lot of life, sometimes getting views numbering into the millions.
Technology's power to disrupt the traditional business model has certainly changed how we receive and consume the news, but much of the news industry itself is still stuck. Sure they have mobile apps and cool websites. But revenue generation is still an issue with many news businesses.
Strategies to create a successful news app do exist. From mobile-first focus to dynamic pricing and more, this blog will tell you everything about it.
Responsive design was a big thing, where websites function better on mobile devices. But today, we always recommend that entrepreneurs design for mobile devices first. In other words, the assumption is that the modern consumer uses mobile devices far more often than desktops. This assumption is continually validated; as the majority of eCommerce purchases happen is mostly from mobile devices. Business owners need to plan for the future, and the future is mobile. This is why we recommend building a news app and not a website.
While app downloads will improve engagement, but they can also work pretty well without a decent revenue generation strategy.
Dynamic pricing is when pricing changes depending on different variables:
Location

Time and date

Browser

Internet history
Dynamic pricing enables business owners to offer unique pricing, drilled down to the user's IP address and precise location. By offering pricing in keeping with potential user's disposable income, you are increasing the chances of converting a visitor into a paying user. While your overall profit per user may decrease, your overall number of subscriptions is likely to increase. But in return, an increase in you can achieve profit margin overall.
How this can happen using existing services from Google and Facebook, the world's two largest distribution platforms, but the basic point is already being made: custom pricing for the news industry is not possible, but quite likely exceptionally profitable. But there is something else we know about the modern customer: they/we love tailored services.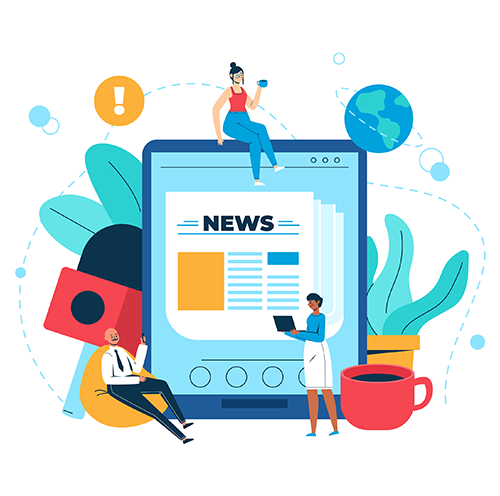 Facebook's news feed is an excellent representation of how to improve news consumption and how not to present the news. One of the gravest threats to journalism and possibly politics overall is fake news. During this pandemic period, we saw tremendous growth in fake news and how it spreads through Facebook. Like Facebook, other advanced tech services use algorithms that employ machine learning; this enables services to learn from users, becoming ever more effective curate the content that people will see on individual feeds.
While this is great in virtual personal assistants, it caused issues in 2016. People stopped getting exposed to legitimate news sources, as FB prioritized articles shared by friends. It helped give rise to actual fake news. Then, because of machine learning, a user would get more and more articles from the same genre. It doesn't even have to be fake news – if you prefer one news source, FB's feed would provide similar articles to the exclusion of other news sources.
You can use FB to promote your news app. But there's a way to do that. First, you can share news on social media catering to the type of audience you want to target. Once they get familiar with your app, they will eventually download the app. Below sharing some ways in which you can tailor articles.
Targeting the right audience
Location:
Many users search for news to learn about local happenings. Local news has been climbing in popularity as well. With a mobile app, we can easily tailor articles to the precise location of the user.
Favorite topics:
Favorite topics are something that will be very beneficial for your app to succeed. But knowing everything about your target audience is a must. If your target audience indicates that they love to break the science stories. Then create an app that caters to their science needs. The same goes for the politics, health, and entertainment industry.
It isn't wrong to ask your users about what interests they have or what kind of news they would like to watch. It will help you in increasing your content, making it more reliable for your target audience.
How to Build a News App that Makes Cash
Your aim should be to create a news app that keeps people informed and not something that simply confirms previously held beliefs. ON AIR App Builder will help you in creating a user-friendly news app but making the content user-friendly is something you should focus on. Start now!