Your Audience has gone ahead and downloaded your app. Now what?
Now all you have to make sure is that your app is engaging enough to keep your audience entertained and interested to give you sales. An engaging is app is not built with an interesting idea alone, it needs a lot of strategic planning involved in the process too. Gimmicks like discounts and 'product of the month' do not do the job to the tee. To increase engagement, apps nowadays need proven strategies to make them unique and different. Don't mistake these strategies with tricks to increase engagement, these strategies need a lot of effort and thought to make it work. Another factor aiding to a massive response is the factor of correct timing. Once you use these strategies at the right time, you are good to go!
Follow these amazing strategies and thanks us later!
The functionality of the app decides whether users would like using the app or not. With nearly 5 million apps on the app store, your app needs to be super functional for your user to get an edge over the others. Without a highly functional and useful app, your user will turn to other options to get their work done. Your app needs to work fast and smooth. Also, every feature on the interface of the app should have a purpose. The need of every feature should be well defined. If the user finds it easy to access without any hassle, your app is surely going to make an impact on their mind.
'First Impression is the last impression.' This phrase stands true even with apps. When your users see your app for the first time, they should be impressed by the interface. Give your app a stellar user interface. A good interface avoids all confusion and ambiguity by making everything clear with language and visuals. An easily understandable app which is visually appealing is all your user needs to solve a problem. If your app is visually appealing and highly helpful, your app is going to do well on the web in terms of engagement.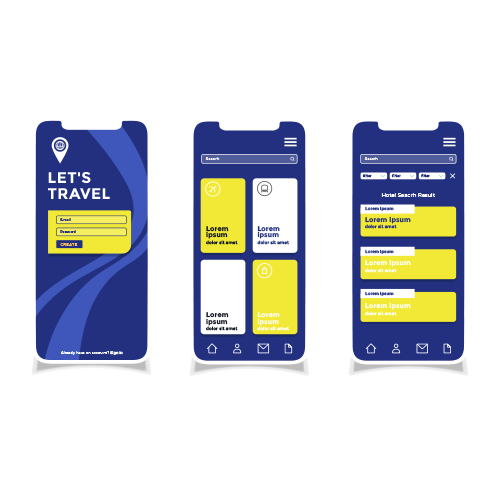 Your customers are the pulse of your app and their feedback should definitely be taken into consideration and given high regard. Usually app users complain that they can't get in touch with the brand through the app and therefore, have stopped using it. Your app needs combat this problem. It's best to have your users easily contact you for their queries and complaints since that will help you make your app better and more engaging.
Promote your app on all other forms of social media and let users know that your brand has entered the digital space. Advertise your app just like you advertise a product or service in order to receive maximum engagement. Social media is an extremely powerful tool with millions of users so share polls, quizzes and stories of their interest to get them engaged.
Engagement through Apps developed with the ON AIR App-Builder​
Brands do well only when their app gets the engagement right! Here are a few strategies to make your app super engaging. Don't have an app? What are you waiting for? Start making your app on ON Air App Builder today! Try now!