If someone asks you to categorize mobile users, the first thing that comes to your mind is "Android users & iOS users" The entire world is divided into these two categories. And if there is another mobile OS they are almost non-existent in the universe of a mobile OS.
A bit of history is required to understand why and how Android and iOS have come to be recognized as mobile OS pioneers.
Android was introduced as an operating system for digital cameras. Later on, when the founding team understood the limited market potential of digital cameras, they upgraded the Android's vision and made it into a rival for the then-existing mobile OS like Symbian and Windows Mobile. It was acquired by Google in 2005.
Apple launched iOS in 2007 when the first iPhone was launched. Today, it is the OS that powers almost all Apple devices including iPad and Apple Watches. Steve Jobs claimed that iOS can run desktop-class applications. Also, at that time, iOS was referred to as iPhone OS. It was in June 2010 that it was changed as iOS.
The truth is, both mobile operating systems are good at what they do. They make lives easy for mobile users with their ecosystem of utilities, apps, and services. So, it is unfair to say that one mobile OS is better unconditionally.
However, there are specific things that we can discuss to judge Android to be better than iOS. Some of them are as follows:
Android has a larger user base than iOS for obvious reasons. Android phones are wallet-friendly compared to any Apple product. The cheapest iPhone starts at $349 whereas a premium android phone can be bought at less than half price.
Another reason for android popularity is being open-source mobile operating system. This makes it possible for a wide pool of original equipment manufacturers to produce Android devices at scale. Samsung, Huawei, Xiaomi, Oppo, Motorola, Vivo, LG, Sony are some of the dominant Android device makers. What differentiates each manufacturer from the other is the hardware details within a specific price band.
After acquiring android in 2005 google made some of its apps including google docs, Gmail, maps, drive free of cost. Hence, for budget-conscious users, Android is a better choice compared to Apple where storage has to be bought for.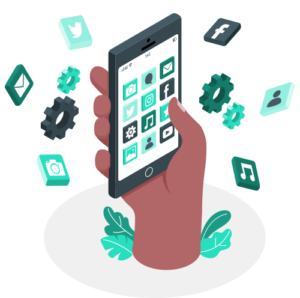 We all can agree on one thing that in the battle of user experience Apple is the winner. Great design and flawless user experience are at the heart of Apple's products. Right from the app drawer that gives access to basic tools to the advanced settings, every pixel of iOS is crafted to deliver a superior app experience. Android, on the other hand, takes the practical approach. It does offer a good user experience, but not a stellar one like Apple. Also, being an open-source mobile OS that allows OEMs to play around, the UX changes from each model.
Software used in iOS is optimized in such a way that it makes the maximum use of hardware. It is for the same reason that when the tech specs of Apple devices are inspected, their RAM and similar tech attributes might appear to be lower than Android devices.
Android on the other hand, despite higher tech specs, falls short of superior performance. It is all because of OEMs (Original Equipment Manufacture) twist the open-source OS the way they want to suit the devices they manufacture
Apple's closed ecosystem prevents any third party from snooping on user data.
The apps that get to iTunes are completely screened for following with user data privacy guidelines before they are approved for general availability. Android devices are infamous for security concerns.
Google has been working consistently to make a safe and secure operating system for users.
Each of these mobile OS has its pros and cons. While iOS has a closed ecosystem that restricts third-party access, Android takes the oop-source route which allows for extensive collaboration and integration by app developers.
As a result, the iOS app store, namely iTunes has a restricted number of mobiles (but of premium quality), whereas Android has millions of mobile apps with varying qualities.
Android vs iOS: What makes Android stand out
It's safe to say if you are just starting out in the world of mobile apps and trying to build mobile app you should go with Android! As the number of users is more it will definitely give your business the reach it needs at the initial stage. It might be difficult to choose between android and iOS but you can build mobile app easily with ON AIR App Builder without prior technical knowledge. Start Now!