Know all about E-wallet feature in apps. An electronic wallet is also referred to as a "digital wallet" or "e-wallet". It is an electronic form of payment card that allows to conduct transactions on your behalf. These transactions take place on the digital platform online. Such wallets are usually on mobile devices such as smartphones. However, these wallets can also be used on desktops, laptops and other electronic devices.
The basics of an e-wallet is that it works on a credit system. The electronic wallet must be linked to a specific debit or credit card in order to work properly. You are also required to link your electronic wallet to your bank account. Next, using the information and software, consumers can use an electronic wallet to pay for items instead of carrying cash or a physical card. E-wallets do not deal in cash and there is no need to carry cash around if you intend on using these e wallets.
E-wallets are a great way to curb black money circulation in the money market. Since all transactions are made by credit, all the cash is recorded cash. This does not give room to black money to survive hence it is a good mode of helping the economy.
The millennials and the younger generation are considered to be the digitally-native generations. They expect nothing but the best when it comes to their financial life. They ae so submerged in the new tech world that they are dependent on it even for making payments. This is a very good thing for the economy. Most people belonging to this group have already forgotten about their physical wallets, because smartphones do the same job, but even better
So, are you interested in knowing the best features of a mobile wallet app that will make your customers satisfied, loyal, and help your company stand out? Read on!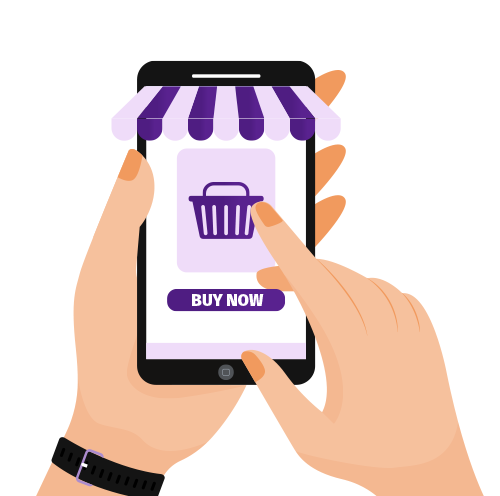 This is one of the most important mobile wallet features because people today prefer to pay every bill online – utilities, mortgages, loans, rent, tuition, to name a few.
Since cash on wallets is digital cash, mobile wallets are becoming an essential part of our daily lives and they should be able to provide an effortless bill payments solution – be it a prepaid or post-paid payment service.
Instant transactions mean that the money transfer between the payer wallet and the payee wallet happens within seconds, instead of within hours or business days. This feature is a boon from technology. Previously, bank transactions took some time but now it is just a matter of seconds.
This feature provides great benefits, such as allowing payments anytime and anywhere, making funds immediately available, and increasing the control of personal and business funds.
In the cashless society we live in, instant payments being more than a good feature, are becoming inevitable and the need of the hour.
When you are providing mobile financial services, security comes first. Money transactions have to be safe and secure from end to end. Security around money should be your first priority while doing such business.
Mobile wallets can be secured with plenty of robust technologies, such as tokenization, passwords, biometrics, security questions, point-to-point encryption, out-of-band authentication, and one-time password (OTP) via SMS.
Despite the fact that digital wallets are more secure than credit cards, security concerns remain the main obstacle to wallet adoption by consumers but the minds of these consumers are eventually evolving, since e-wallets are gaining trust.
This is why you need to provide your customers with an e-wallet app that is packed with powerful security capabilities.
If you carry an electronic wallet, you can limit the number of debit/credit cards you carry when traveling. That is not the case anymore! You no longer need to carry a large amount of cash with you either. All you need to do is to tap your device to make a payment or scan your mobile device to pay for the item you are purchasing. This reduces the burden of carrying too many things in your pocket for transactions. Yes, it is just that simple!
Electronic wallets have become widely accepted in the last few years. In most places that accept cards as a payment option, you can pay with an electronic wallet. Although there are still locations using older processing technologies that restrict access to some products and services, the number of retailers that provide payment access this way continues to grow each year. Using online modes of payment opens a lot of avenues for transactions.
Many e-wallets provide incentives to encourage consumers to use them instead of traditional payment methods. This makes consumers more interested in using online payment options. Discounts may apply to certain purchases such as fuel, food, and travel. Some businesses may work with an electronic wallet to offer certain discounts. Consumers also get scratch cards and bonuses to keep them engaged. That means you can save money without changing your spending habits just change the payment method for those items.
 The data stored in mobile wallets is encrypted, meaning your actual card account numbers aren't transmitted while making a payment. Mobile wallets use random payment codes that cannot be used again and often rely on certain security features, including biometrics, to authorize a payment.
Furthermore, your full card account number isn't displayed anywhere in a mobile wallet, meaning prying eyes won't be able to capture your card number for future use. In addition, your transactions are covered by the same security and privacy protections as your physical cards.
Forget about typing in card numbers when shopping online from your phone – you can pay for some purchases with your mobile wallet. Using a mobile wallet instead of a card on file when you shop online means you can reduce the number of places where your card numbers are stored, without sacrificing a speedy checkout.
All About E-wallet Feature in Apps
In this article we have explained I detail as to why online payment apps do so well and how the enhancement of e-wallets can help with bettering transactions. If you want to create your own app with an e-wallet, try it on ON AIR App Builder. Start Now!!