An event management app can be a life saver for event managers. Read further to know how your event management business can benefit from an app.
One cannot disagree to the fact that the future is mobile. From the days when the computer was invented, the size of it has only got smaller and smaller. And now we can hold computers in our palms. Surpassing the desktop computer browsing, mobile browsing has now become one of our main sources of computing. So how is this related to event management? Well, mobile apps can be regarded as the future of attendee interaction as well as event planning. Yes, you heard us right! An event management app! As an event planner, you definitely want to provide the best experience to your attendees, don't you? And this is exactly where event management apps come into the picture. They make your task of planning an event less stressful.
As an event manager you need to plan, organize and execute every event perfectly to bring about satisfaction for its participants and the people who are going to attend it. The task of having to manage several events at the same time can be daunting but it can be made simpler by making use of an efficient event management application. Using an event management app will help in planning and tracking the innumerable activities that have to be carried as part of an event and likewise for multiple events, which can happen in the same week or month. Create an event management ap with ON AIR App Builder!
Here are a few reasons why your event management business needs an app.
Do you want to get your work done at a low cost? Having a sustainable event management app is the new trend this season. Create an event management app for an event planner can cost much less than the amount spent on printing leaflets, signage, and enrolment forms, and other material required. Thus, you'll save a decent amount as well as save paper. Also, last minute changes to the event can be notified to people via push notifications.
2. Efficiently Manage Multiple Events
When you have to manage multiple events, you just have to click on a particular event to find out its participants and send vital messages to them. The application assists you in finding the status of any event in just minutes. You can input updates for an event as and when required and communicate about it with concerned employees. After an event is over all post event activities can be laid down here to be followed up by designated employees. This is how an event management app can help massively.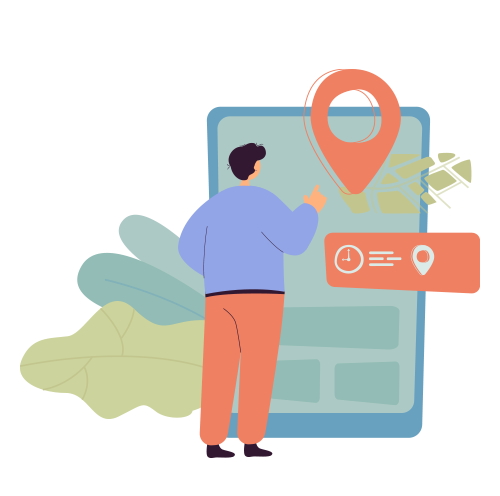 Haven't you deployed an Event management app yet? Nope? Then, it's high time that you do so. It is always great to get the details of the attendees even if your event is a public event. How can you deal with things such as the last-minute attendees, the online attendees, attendees who want to purchase merchandise and the registrants who haven't paid – all at the same time? In this regard, an event app can act as a life-saver for you! With a mobile check-in app and a few self-service digital kiosks, you don't have to worry about the check-ins, which becomes a headache at big events.
The application gives you an overview of budget for any event which enables you to track spending. It gives you details about sponsors at a glance through which you can develop a plan to get more revenue from them. It can be integrated with ticket sale application to retrieve information on ticket sales. This enables you to find out exactly how many tickets were sold for an event, if it was popular or not. You can learn how to cut down costs in the next similar event. You can use this information to know what kind of events are preferred by crowds belonging to a particular age or interest and use it to cater accordingly to audience needs and requirements. Earn thoroughly about your profits with an event management app. Create an event app today!
If you are new to this event management field, you can relate to this very well! If a person purchases a ticket, they become a registrant. This does not ensure that they will attend your event. This is especially true for free events. This is why, the best thing that you can do in this case is to keep your registrants engage. And an event management app is all you need to do this. With a mobile app, you can send scheduled messages, newsletters, teasers and reminders to your registrants and make them your attendees.
The application forms a single platform where you can store details about different events that you are organizing. You can use it to make a schedule for every event, add a list of activities to be carried out for it, write down details about speakers, performers, sponsors, event location, location map etc. At a glance you will be able to find out any information you require at any time about any event thus avoiding confusion and errors caused by mismanagement of event activities.
7. Increase sales of ticket
If you want to attract attendees to your event, you need to have a landing page that catches the eye at the first sight. After all, it is that page where your potential attendees will get the first impression of your event and decide whether to buy tickets or not. What makes a good event management app stand out is its customizability. From the types of tickets to the forms and landing page – everything should be customizable. An event management app can help you with increasing ticket sales.
Create Event Management Business App