These days mobile apps have not only become an essential part of a consumer's life but also the life of the businesses. Each one of us spend a large fraction of the day scrolling through social media and browsing through apps.
One of the most modern factors of the digital environment is being multifaceted. Establishing a presence in these channels works very well for a brand which wants to interact more with their customers. Providing all the services to customer just at the click of a button makes the customer's purchasing experience a lot more convenient.
Did you know, people check their smartphones 150 to 200 times a day on an average.  Insane, isn't it? This insanity is a sure shot way to make your profits go over the roof. A business gets more accessible to its customers when it offers a mobile app with key services that offer a user-friendly layout to its customers.
If you're still not convinced, here are 5 Reasons why your brand needs an App. This could possibly change your mind: –
5 Reasons why your brand needs an App
The biggest difference between an app and a website is that the app can run offline while a website needs internet to load graphics and page elements at all times. If your viewer has slow or no internet, it is going to be difficult to load anything at all on your brand website. Whereas with apps, that is not the case. The layout work perfectly well without the internet but all the tasks that a viewer wishes to do will require internet. Apps are a lot more beneficial since they let the viewer view the brand's layout even without internet connection.
You could be a shop owner or a beautician but to make profits, you need your potential customers to reach you. The features on the app can do a lot of good to you. Making arrangements like appointments via an app makes it very easy for your customer to connect with you. Just a single tap on your app and an appointment is made instead of making long telephonic conversations for the same.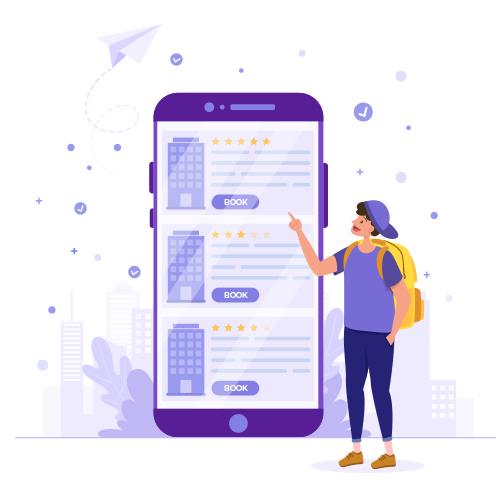 When a potential customer is browsing your app, they need to answer a few personalised questions such as where they are located, their contact details, their likes and dislikes, etc. This is very helpful for small business owners. You can show your customer exactly what they want to see and purchase.  You as a brand owner will also get to know whether a customer is a loyal one or not. If they are, you can always provide them with personalised rebates and discounts for more sales.
Having an Edge over Competitors
These days, not all small businesses have opted for an app. This can surely give you an edge over them. Making your customer's life convenient by offering services to them just at a click of a button will make them want to purchase your product than getting the product from elsewhere where they will have to physically put in the effort of purchasing it. A customer will always look for ways of getting the same product with ease and that is where your brand wins.
Apps provide the brand with much more visibility than any other source of visibility be it offline or online. This is because people in this day and age use their phones very frequently. At an average a person is glued to their phones for about 16 hours a day. If your brand pops up on their phones during this time, you are sure to get a higher download rate which in turn means more sales.
Create App with the ON AIR Appbuilder
According to a survey, 68 percent of adults own a smartphone. This number continues to increase daily, and cell phones continue to be the most commonly owned piece of technology. People are also more on-the-go than ever, and sometimes using a computer to look at a website is inconvenient when tethered to mobile technology. We hope you make the smart choice for your business by making an app for it. Try creating the app on ON AIR App Builder. Start Now!