Mobile app downloads are another task once your app is published on the app store. You have created the app that you want and the way you want. But still, no one is downloading your app. If that's the case, you've run into the same problem many developers encounter after they publish their apps. But don't be discouraged – if you have an app you want the whole world to use, you can make it happen. All it takes is a little effort and the right know-how to bring your app to the attention of the masses.
So, before you know the ways to boost downloads of your app it is important to understand how the apps are downloaded in the first place.
How App Store Optimization Works?
Just like SEO – Search Engine Optimization there is this term called ASO – App Store Optimization. Both play a very crucial part in your app's success. ASO is specifically what increases the visibility of your app in the marketplace. The higher its rank, the more users will find your app when they search
Let's look in more detail at the 10 best ways to boost your app's downloads.
1. Create an appealing app icon
The design you choose for your icon is critical to your success. As users scroll through the app store, yours should pop out as eye-catching and recognizable. You icon should provide as clear meaning or a clue as possible to what users will find after they install it. App icon should not be too flashy – you don't want it cluttered and confusing to the eye.
Your social media voice must match your app's personality. Who is your app? If it were a person, what would it sound and act like? When posting, use that voice consistently. If your app is edgy and "cool," don't bore your fans with bland business language. But if your app is geared towards young professionals that business speaks might suit your audience well.
Your social media strategy should be a mix of promotional, conversational, and engaging content.
3. Name & describe your app appropriately
So, if you want your app title to stick in people's heads, the name needs to be unique and appropriate. Your app name should small, easy to read, and memorable. And while app stores give you a 225 character limit, you should only use around 25 of them.
Your description, on the other hand, is where you need to be most strategic about ASO. It works similarly to the Meta description tag for a website but isn't searchable on the app store.
4. Market your app effectively
Depending on your total budget, you should spend the money within a few days or a week at most. Spread your advertising across the channels that are most popular with your target audience, which could include:
Social media
Sites like Reddit and Digg
Email Marketing
SMS marketing
Content Marketing
App directory sites
Relevant blogs/magazines
A lot of app downloads will come from organic searches, but many downloads will come from your web-version landing page. That's why you should also create a webpage
Dedicated to your app with a clear call-to-action directing users to download your app.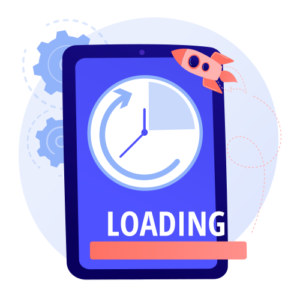 One of the most important aspects of your app description is your collection of photos, screenshots, and videos.
Photos related to your app that highlight your most popular and needed features will immediately encourage downloads. Screenshots from your app itself are what users will typically look at after they first find you in search results.
If you can draw positive reviews from fans of your app, you can see your downloads increase exponentially. Reviews that declare your app a valuable download or say it provides a great user experience are "testimonials" that let other users know your app is worth downloading.
7. Devise clever promotions
If your app is available with a pay-to-download monetization model, you can experiment with temporary price drops to drive downloads. Sure, this might not work for every app or game. But if you have loyal users and powerful word-of-mouth, people might jump at the opportunity to snag your app on the cheap.
According to the report by Entrepreneur.com, one app developer was able to dramatically increase his downloads and drive impressive revenues by doing great PR activity.
The app owner sent the press releases to select foreign markets – Russia, Spain, Germany, Italy, and France – he could get reviews and write-ups on his app. The response from the media in these countries drove his app to the number one spot in the finance category on the App Store.
It's not all about the number of downloads you get. It's also important to know how, when, where, and by whom your app is used.
Analytics are very important to determining what your users want the most out of your app, and how you can deliver that. They're also the key to generating continuous downloads.
Generating mobile app downloads is not the easiest thing to accomplish. But, if you make use of these tips and best practices, you'll see a considerable boost in downloads and app store rankings.
10 Powerful Strategies to Boost Mobile App Downloads
Create an app with ON AIR App Builder in 3 simple steps and always remember to keep your target audience's preferences in mind when trying out these strategies to increase mobile app downloads. Start Now!