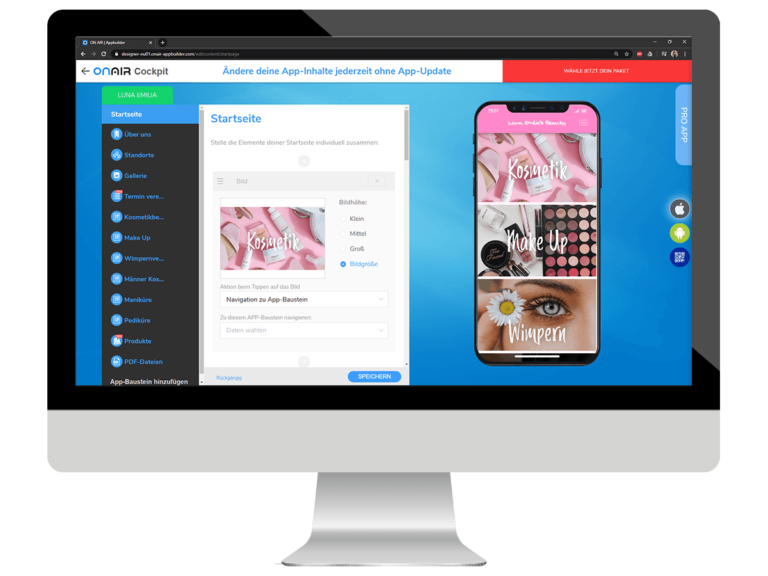 With the market shifting more and more from classic websites to apps, or mobile web apps, anyone thinking about digitization will have to deal with the topic of app programming. But how can you create an app if you are absolutely no expert in the field? The answer to this is the app builder, it is also called app maker, or app creator. If we consider the classic website builder systems that almost everyone knows, for example Wix or Jimdo, an app builder is no different, except that this one deals with the creation of native apps or web apps.
In an app building kit system, you can choose different modules (predefined blocks) by clicking on them builds an app structure without having to program even one line. This can be done in a very short time. The end result is a web app and native apps for both iOS and Android. In the background is a content management system (CMS), in short a database, so that changes can also be made quickly in live operation of the app. Through a user interface, you can always and anytime add your content and keep the app alive.
Of course, an app builder is not suitable for everyone or meets all requirements, but for the vast majority of users, it is worth taking a closer look at the tool.