In the last few years, testing mobile apps has become very important and a point of concern for each and every app developer.
In any kind of business, the welfare of the customer is always considered to be the priority. When customers are happy, the business will reap immensely in terms of revenue. Keeping a customer happy in the prime goal for businesses after making profits. Small and medium businesses often have it tough when trying to create services that work for customers. This is because they do not have enough resources to do the needful. This is why, apps for businesses are extremely important. If you have a well-functioning mobile app, your business can attract a large number of people.
With mobile apps come challenges of having a mobile app for your business. However, with the right testing for your app, you can combat these challenges in a jiffy. If the mobile testing is done in a proper manner, the number of bugs can be significantly reduced and apart from that, proper mobile application testing lets you identify the bugs right at beta stage of the development lifecycle.
This saves your app the reputation in the market, and makes it possible to succeed and reach your business goal.
The process of testing mobile apps does not need to be difficult when you know what to do. For businesses that are in the app development world, many issues are important, but none is quite as important as app testing. App testing allows the app owner to get a first-hand experience of how their app will be perceived in the market.
Let us dig deeper into knowing why testing your app is very important.
Importance of Testing Mobile Apps
On most occasions, it is not easy to realize how crucial app testing is. Your app must at least go through one round of testing to ensure that it is working fine. By highlighting how your business might suffer, however, it becomes clear that testing the application is fundamental to your success. In simple terms, testing the application ensures that any risks that might be affecting your business are taken care of.
Testing apps on android platforms is very essential too. Wherever you may upload your app, make sure that you have tested it once before it goes live. This leaves no room for mistakes and helps you provide the best business app to your app users.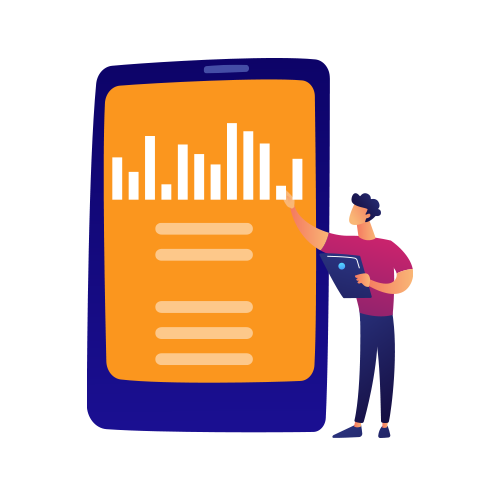 A major need to get your app right before it goes live on the app store is that you have no room for mistakes. The internet is a place which has umpteen number of system back ups and once you have published your app with a mistake, it will be showcased to all. You can get rid of all the trouble if you test your app before publishing it on the app store. Testing apps on android is a common practice most app developers do to make sure they have made no mistakes while making their app. You cannot make a mistake when your app is published for which testing mobile apps is necessary.
Testing mobile apps before publishing it on the app store makes the developer confident that their app is not crashing. If in case your app happens to crash while testing it, you can rectify the mistake and mend it before it crashes in front of app users. Crashing of an app is a very frustrating and futile experience for app users. While you are making your mobile app, you must make sure the app works fine and does not crash when it is in use. Testing mobile apps can be very important for preventing this. Make sure you are testing apps on android before you are publishing it on the play store for millions of people to use.
Every app developer works towards making a wonderful app to please their users. The unanimous goal of creating a business app is to make profits of course, but it also aims at giving the users a good user experience. Testing mobile apps is a practice wherein you can use all your app functions and check whether they are working well. This way, all functions come into the radar of working well and if any of them have an issue, it can be rectified easily. This promotes a good user experience when the app is published for internet users to download.
Testing mobile apps make mobile apps look more presentable in front of online users. There are no glitches that take place while a user is using the app. The app interface looks neat and well-designed when the app is finally published for users to download. Testing mobile apps gives the app maker a chance to rectify their mistakes and publish it only when it is extremely presentable. This leaves a good impression on the app user. When the app is presentable, it has the capability to increase the revenue and sales of the brand as well.
Just like in any other kind of business, adding value to your application is crucial. App testing is value addition in the sense that customers get to appreciate the performance and usability of your app. Quality is the ultimate factor for customers when it comes to purchasing a service. Making sure that every bit of the product is tested before the launch is thus the most important factor for success.
Why Testing Your App is Important
Visit ON AIR APP Builder to create an app for your brand where you will be able to test your app before publishing it. What are you waiting for? Make your app today. Start now!