Why should a freelancer make an app? Freelancing can be a very profitable way of pursuing your career if you know the right way to brand and market your skills. When you choose to freelance to make a living, it has to be one of the most difficult decisions you make in your life, right? With the constant uncertainty of whether you will ever be able to achieve your goals or not, it gets difficult to keep up with it.  Whether you should become a freelancer or not, depends on the situation you are in. Well, we have some good news for you! If you are looking to take up freelancing as a career choice to present your skillset, we can give you a bang on solution to make your career highly lucrative.   
Freelancing as a career Options
Freelancers can possibly earn six-digit figures after a single work project. The benefits don't stop there. In this career type, you can work according to your whims and fancies. Well, with so many things working according to you, a freelancer definitely does not have much to complain about.
However, freelancing means absolutely nothing if the freelancer does not get any work to do.  Your income basically depends entirely on the number of projects you take up. It is a service-based income which has no overhead charges but if people do not use your service, you end up earning no money. Now the question is, how to scale up and increase the business for freelancer?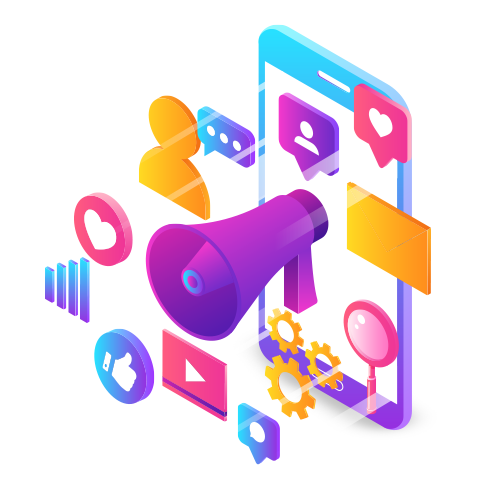 We have a solution for you! You can sell your skillset via an app dedicated only to you. An app for freelancer where you can attract the people who would be interested in utilizing your services and would get entire access to it, just at a click of a button. Doesn't that sound like a plan?!
If you are all for making an app to market your skills as a freelancer, here are a few things you would want to understand in order to appeal to the right people and increase your business -:
The first thing you need to keep in mind is who you are targeting? Who in your opinion would be needing your services? What
demographics
are you looking for in your client? Once you have answered these questions, you will be sure of who you want to appeal to. Since you are a freelancer, a single person, and not an entire company, group of people, you are sure to have a lot of restrictions with time, distance and various other aspects regarding your service. You need to be sure of who you as a service provider would want to cater to while doing business.
You can collect necessary information about your client via an app and then decide whether you would want to take up a project or not. An app is going to make your life a lot easier at least when it comes to who you would want to cater to and who you would not. With this, you would get to decide on the hungriest audience within your existing market and be able to make a lot of money from them.
On your app, take all the liberty to express to your audience what services you provide. Clearly mention each and every aspect of your job so that the customer knows exactly what you do. This gives your customer clarity and makes it easier for them to decide whether they would like to take your services or not. It also gives your app more personality. When a user is downloading an app, they should have no doubts regarding what the app is for. This will surely help you get more business since only the interested users will go ahead and download your app.
Freelancer apps add on massively to your revenue because they make people more aware about what services you offer to them. Once your app is live on the internet, a larger number of people get to know about you and your service. As we all know, the more, the better. If a larger set of people know of you and your freelancing service, you get a wide array of people who might be interested in using your service. This will eventually end up giving you a lot more business and help you earn a larger chunk of profits
Since a freelancer is not only associated with the service they sell for profits, they also have a personal connect with it. On your personal app, you do not only get to introduce the service you do, but also give your customers a tinge of a personal touch of who you are and why you are doing the service. Your story of how attached and important your service is to you can help a lot in convincing people as to why they should choose you and not anybody else in the market offering the same services. The personal aspect can do very well amongst your potential customers.
Why should a freelancer make an app?
Freelancing can be a very profitable career option if you put the right brains and resources into marketing it. An app for your freelancing service can help you grow bigger than you can imagine. If you are a freelancer looking to make an app, you can try making it in three simple steps on ON AIR App Builder. Start Now !