Apps are a major part of our daily lives today. Most people these days use smartphones and the usage nearly constitutes around 40% of an average user's day. These smartphones help you download numerous apps which are the essence of how people function today. Businesses too, are finding the app market a very apt way to sell their products and services to a large number of people. Promoting your business app, the right way is the key to a good business strategy.  In this article we will talk about why app marketing is so important for your app. If you are an app owner, you might want to read further to gather a detailed insight on why app video marketing is so important for your app. 
There is an app for almost every other activity for people today. From fitness trackers to keeping important notes, you will find an app for anything and everything on the app store. The world is being led with technology and apps are the strong pioneers of today's tech savvy world. Phone applications can be used to fulfil various tasks and have come into existence to make life easier for us humans. Little kids to people who are old, everyone can use apps to get some or the other function done.
Many business app owners are investing in various ways to promote their business apps. App video marketing is one of the most prominent ways that business owners are opting for to sell their products and services well online. Marketeers are coming up with new video marketing strategies for business apps so that they can attract a larger group of customers who would be interested in buying their products and services. Read the article further to know about the marketing importance for mobile apps. We will tell you exactly why app video marketing does well for an online business.
Why opt for app video marketing?
App video marketing is a great way to promote your business app. This is because, a recent study states that, video content does way better on an app compared to textual content. People on the internet choose to watch visual content which contain graphics instead of read long textual paragraphs about products and services. Advertising the products and services you sell in the form of video content would help your business attract a lot more customers compared to writing down a detailed description about the same. Video marketing statistics are a lot higher and more beneficial than textual content. This makes video marketing for app promotion a great choice while marketing your business app and getting business for your products and services.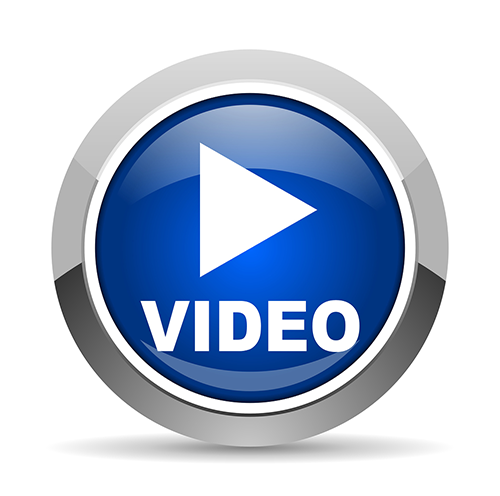 Here is why and how app video marketing can change the game for your business app and help your business reach out to a larger number of people online: –
Social media is a great way of promoting anything and everything today. App video marketing has great scope on social media. If your video plays on the face of your app on the app store, you can use the various social media platforms to promote your app video. A lot of social media users will get to see your video and download your app if they feel the need to. Many of these platforms also offer you to place your video as an ad. This way you can also determine in advance to which target group you would like to play your video with priority.
Brevity is key when you are making a video for app video marketing. Video marketing strategies for apps have brevity as a very important focus point which you must consider too. Not many people on the internet have time for long form videos on the internet. Create video content keeping utmost brevity in mind and keep the content concise. Given the abundance of offers online, it's not surprising that many users jump off after seconds to watch something else. Focus on the core features of your app. Try and capture the essence of the points you are trying to put across, short and sweet. This way, your app video marketing will get successful and get a higher rate of engagement.
You can create visual explanatory videos on your app to explain users about how they can use your products and services. Why do users search for something? Because they have a problem and are looking for a solution. With explanatory videos you can reach your target group exactly this way. It is extremely beneficial for your app since you give your app users a better insight about the usage of your product and service. The video not only focuses on the app, how it works and looks, but also tells a story. In the business sector, such videos are especially in demand to stand out from the competition. This is why visual explanation for your product and service on your app is necessary. You must go for app video marketing.
Create an additional landing page for your app to present the app on your website and highlight the key features. It's best to add your app video at the top of the landing page – in the header area – so that it immediately catches the eye. The App Store badges or the CTAs to the two App Stores should also be placed in the upper part of the header. This way, visitors can be redirected to the appropriate store immediately. Adding additional landing pages is a great part of video marketing strategies that you must include while creating video content for your app.
Why App Video Marketing Is So Important for Your App