What are User Personas and how they might help?
User personas are fictional characters which are created to reflect and understand the goals and behaviours of app users. Humans spend most of their day interacting with smart devices. Mobile phones are our personal objects, representing our interconnectedness with others, and symbols of how far technology has entered into our natural daily lives. Everything has now become a part of the digital world without much human interaction. Despite that, humans want to feel a personal touch while using technology. They want apps and websites to be more human and real. This is when apps need user personas!
What are App User Personas?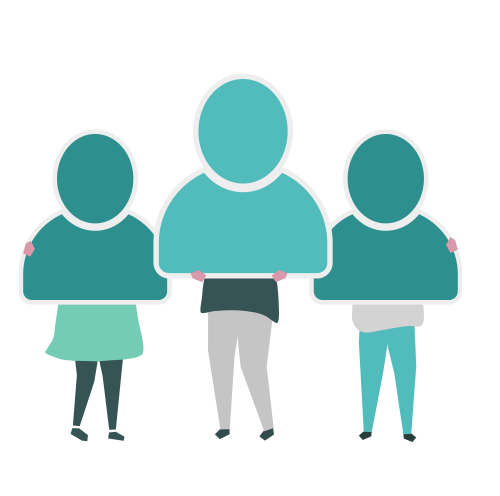 Humans are instinctively bound to relate to other humans. An app persona is a tool which converts all digital data into a realistic, fictional character having the same wants, needs, behaviours and sometimes features of the user. User personas help app creators to relate and empathise with their user in order to fully understand what their user needs and how to fulfil it.
An app persona is a representation of the app's ideal user that is defined by the app user research. The goals and behaviours of the app persona define a picture of the needs of a larger group. The user persona helps product teams customize every aspect of a mobile product to a specific user group's preferences and needs. Everything from branding and in-app content to functionality, features, and platform choice need to resonate with target users.
How do App User Personas help?
It is always very important to understand who will be using your product. In order to solve your user's problem, you first need to understand what the problem is. A user persona is going to help you understand your user's problem and demand to the crux of it.
A persona identifies who will be using your product by answering a few questions: –
Who is my customer?
How does my customer behave?
What are the end goals of customer?
What issues are the currently facing with my product and app?
While your app gives you the answers to these questions by creating a user persona, you can influence your product accordingly and make it a huge success!
What better than knowing your user to the best of your ability? Now you can use this information and influence your product design, it's features and its elements accordingly. You can make your product much more useful and cater to your user's needs fully.
Conclusion: What are User Personas and how they might help?
User Personas seem to be very helpful for businesses. They can tell you exactly what your customer would need for you to give them a tailormade product. Don't have an app to access this function? Try making an app on ON AIR App Builder. Get started now!