Here is everything you should know about Top Live Chat Benefits for your business. Live chats are a very vital aspect for successful customer service in your business. In the digital world where everything works as per convenience, live chats are a part of the game. Customer service acts as a backbone for a business. When your business manages to give good customer service, only then will customers want to be served by you.
Not only do live chats make customer service better, they add on loyal customers to the customer base. A company can flourish only with a strong and loyal customer base.
It is being said that live chats are more effective in business and conversion rates than any other service channels. Customers also prefer a live chat support services than any other support alternatives. Are you wondering if live chats are actually that beneficial? The simple answer to it is, YES!
Live chat is an online software tool which aids in real-time online services. It allows a company's website or app visitor to get quick responses in terms of support and information. It is a handy chat window that pops up as soon as a user opens the app or visits a website. As soon as the user types their message in the chat window, a business operator types back answering their query.
What are the benefits of Live Chat?
Most of the smart businesses today have already found advantages to live chat support. It is a beneficial tool which not only covers customer servicing but also sales and marketing. It has the power to make a business flourish by retaining a strong customer base. By adding a live chat support to your app, you can increase your sales revenue too. Live chat supports also give a massive boost to brand awareness in the app market.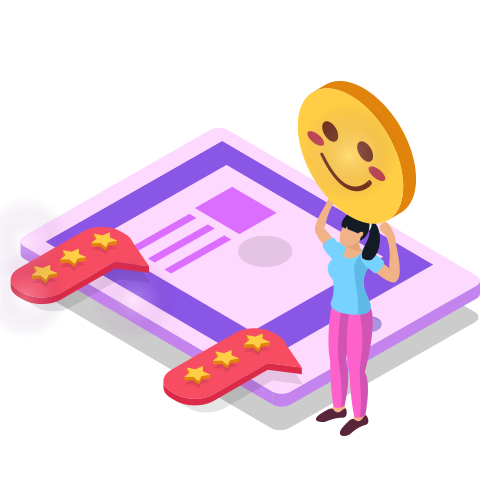 If these reasons are not convincing enough, we have plenty other reasons for you to add a Live Chat support feature to your brand's app today. They are: –
The first and the most important benefit of Live Chat support definitely has to be customer satisfaction. What does a brand have to gain without making their customers happy? Live chat support shows up-to 75% customer satisfaction compared to any other customer service channels. That percentage is pretty high and indicates that Live Chat support is extremely beneficial for business apps.
A customer with any sort of query can type their problem in the live chat box and they will get instant replies on the same. When a customer query is resolved instantly, the customer holds a good image of the brand in their head. They get utmost satisfaction from the services of the company ticking the box of customer satisfaction on the list.
Studies have shown that there is a rapid increase in sales when a business ap has a Live Chat Support feature. Companies and business which are available on digital platforms and have this feature are reaping heavy benefits of the same. Studies also show that businesses make 3 -5 times more revenue with Live chat features compared to the times they did not have the feature. Even customers for that matter, are more likely to purchase an item after interacting with the live chat system.
Hiring people and offering phone support to customers in this digital age turns out to be way more costly than having a live chat support feature. A live chat system is a machine operated system handled by trained agents which can take on a great load of work. If humans are hired to do the same job, there will be a lot of humans that will be required to do the task that a machine can do single-handedly. This will result in adding on to the cost.
This live chat benefit, called chat concurrency, saves companies a huge amount on personnel costs, as it allows a few live chat agents to serve the same amount of customers as a larger team of phone support employees.
4. Instant Problem resolving
Live chat systems instantly resolve customer queries and problems. Educational articles and solid knowledge bases are great ways to enlighten your customers about a lot of queries and questions that hey might be having. Searching for these articles may be a difficult task for humans though.
This is where live chat supports can instantly put links and help a customer resolve their problem. Instead of walking customers through a step by step procedure of solving their issue, the live chat systems can instantly send pre made educational content in order to help the customer resolve their issue.
While the internet gives you access to increase your business reach far and wide, is your business making the best use of it without a live chat support system?
The clear answer is no. A live chat system is pretty helpful in widening the market reach for a business. Having an app for your business does not necessarily mean that a customer will be comfortable in placing an order with you. However, if your chat has a live chat function, a customer will have a good interaction with your company and build trust.
A customer can instantly make enquiries and ask for product descriptions on the live chat window and be sure of what they are purchasing. Your customer can be far away from your locality but because of the live chat function, they will trust your brand enough to order products from you.