With recent advancements in technology, smartphones and mobile apps have become significantly popular. So, they play a key role in our day-to-day lives. Assisting us in work, providing entertainment and leisure. And helping us find information within seconds.
When it comes to mobile OS, Android has become the most demanding one. With a lot of people preferring it over other types of operating software. Because there are several mobile applications for different types of domain. Ranging from calculators to calendars, social media apps, banking and finance apps, and mobile games.
The adoption of Android has brought in many favorable changes, mainly with regards to user experience. So, it's not surprising that android app development has a major role in defining the future of the mobile app industry. So, let's check out the top 10 android app development trends in 2021.
Blockchain is a system of recording information in a way that makes it difficult to hack, change or cheat the system. This Blockchain technology enables developers to offer decentralized app development services. That too with complete transparency with the users. And with the help of strong security protocols, it eliminates unauthorized access.
Because of to its sophisticated technology, Android app development agencies consider blockchain as the best options. Such as for developing finance-related mobile applications for banks, currency exchanges, and much more. As per a recent survey by PWC, about 84% of companies worldwide are using this technology for Android app development.
Android instant apps have been used by app developers for a long time. And recently they have gained more popularity because they allow users to use or access an application without installing them on their device. For instance, instant apps for games allow the users to play the game without installation. As a result, there is no need for unnecessary download.
The instant app technology is beneficial for all types of application development companies. This is also beneficial for industries including eCommerce. Since there is no need for installation, instant apps do not take up extra space on your mobile device. It also decrease needless interruptions. The most appealing advantage is that you get complete access to an app without having to download it. And hence they're one of the hottest Android app development trends to look forward to in 2021.
Often hailed as the future of android app development, Flutter is a new technology developed by Google. It is a cross-platform toolkit for UI. Specially designed to allow code reuse across operating systems such as iOS and Android. Due to its features like combinability and flexibility, many app developers prefer to use this platform.
Flutter offers the following benefits to app developers:
Easy to learn and use
MVP development
Native design
This is being adopted by most app developers in their app development approach, thus making it the future of Android app development.
Artificial Intelligence (AI)
Artificial intelligence is a wide-range branch of computer science and is now extensively used in different sectors. Which includes mobile app development. Also, many app development companies are using AI because of its attractive features such as predictive maintenance, face detection, speech recognition, sentiment classification, image recognition, image and text classification, and more.
But the benefits go beyond app development! Artificial intelligence offers developers an embedded functionality. Which helps to make the apps smarter by continually improving their performance at each and every level. This technology is one of the most sought-after Android app development trends and hence popular.
Many current organizations are looking to merge their content and services of their applications with Google Assistant. Because this integration will allow users to use your app directly in the Assistant. And It also enables users to deep-link to specific features and usage of an app from Google Assistant.
Another important feature called Android Slices. This allows app developers to display an app's content to the Assistant users. The number of people using Google assistant is increasing. Hence, app integration with the Assistant is thought to be extremely beneficial.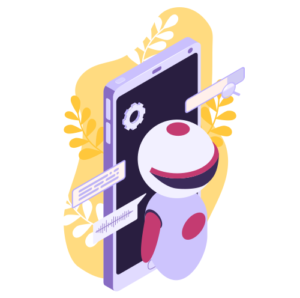 Internet of Things is the network of physical objects i.e. Things, that are integrated with sensors, and software, but also to other technologies to connect and exchange data with other devices over the internet. So, Smartphones have already adopted IoT efficiently and are helping us connect with other devices.
With an advancement in app technology, several devices such as sports bands, smart watches, and smart TVs, etc. have joined the bandwagon. And it doesn't end there! The IoT app development process has been simplified by AI algorithms, cloud databases, Internet-connected hardware, and tracking devices.
On-demand mobile app development
Android apps are popular for various reasons. But they are mostly popular for providing an enhanced and friendly client service and experience. The on-demand mobile app is a growing Android mobile app development trend because that further helps the developers to create high-performing mobile apps rapidly.
The on-demand app solutions can prove beneficial for various sectors like healthcare, enterprise, food delivery, and others. They can easily access the user's location and provide the required services. These on-demand applications offer quick and instant services to the clients.
 These are the top Android app development trends to look forward to in 2021. So if you want to get ahead of the competition, you should learn everything about building an Android app.
Top 10 Android App Development Trends In 2021
Are you looking to adapt to the new trends in app development? Just get on to ON AIR App Builder and discover the easiest ways to create a flawless app for your business. Start now!