Know everything about Mobile apps for small businesses. Apps have now become a part of our daily lives. We have an app for everything these days. The simplest of functions can be fulfilled within the comfort of our homes by using an app. For example, previously we had to leave our homes and get to a grocery store in order to get our groceries. That is not the case anymore. These days, all we have to do is place an order on the grocery app and select the items we need. Voila, all our grocery items will get delivered to our doorstep within a couple of minutes.
Apps can be extremely useful for small businesses too. We live in a world where most people are using smartphones. The average smart phone user spends nearly five hours every day on their devices and 92% of this time is spent interacting with apps. Whether it's sharing information on social media or buying tickets for a concert, more activities are occurring through apps than ever before, and small businesses need to keep up with this trend. The very fact that apps can give a small business this kind of exposure confirms that mobile apps for small businesses come along with a lot of benefits for the business.
Many small business owners haven't ever considered developing an app for their business either because they believe it's too expensive or they think it's only for stores and restaurants. Neither of these beliefs are true. In this article, we will talk about a few small businesses that can benefit with a mobile app for their business. Read further to know more!
1. Salon and Spa Business
A salon and spa business can highly benefit from a well functioning mobile app.
Customers choose salons and spas which are close to their houses. With an app, your salon and spa business can reflect in the suggestion box for anybody who is looking for your services in your area. An app for salon and spa business can get your business great exposure.
Features like pre booking appointments and having a live location map for your customers to reach you will give your business a new boost of customers. The walk ins will be extremely high if you manage to make an app for your salon and spa business.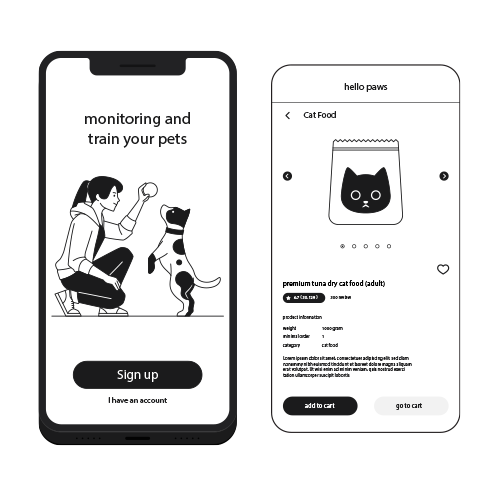 Restaurant businesses have been doing great in the recent times. However, what if we tell you, your restaurant business can do better with an app? Yes, you heard us right! With an app for your restaurant business you can reach out to more online customers who would be interested in ordering food from your restaurant.
With an app for your small restaurant business, it will get very convenient for you to attract more customers. The process of ordering food from restaurants will get simpler too. All the customer has to do is place their food order on your restaurant app and then you can get their order delivered within no time. Isn't that super simple and convenient? Do make an app for your restaurant business!
Medical service professionals can benefit heavily with an app for their medical service. They will get a lot of patients to treat since an app can make medical service professionals more accessible. With an app you can also request post-visit feedback, which can be posted as a review. This option allows you to promote your business to potential patients and clients. You can also have the functions of a map, contact information, hours of operation and other details to give potential information to your target audience.
Use your app to create a loyalty program, especially for massage therapists and other specialty care practices. You can also share information on discounts and new services to keep your current patient and client base engaged.
An app for you retail business can do wonders. Upload all your products and variants on your app and online customers can simply select what they want and add it to their shopping carts. Once the final payment for their things is done, you can get it delivered to their doorstep.
Apps for retail business are doing extremely well because they are making the shopping experience very easy and convenient for shoppers. Online customers do not have to leave their homes and get to a store anymore. They can just shop online looking at the pictures of products they wish to buy. Isn't that amazing? Make an app for your Retail business today!
5. Child Day care Centres
Flyers get lost in a child's backpack and emails go unread. As a result, little Suzie and Jimmy are crying because they can't go on the fieldtrip since they don't have a signed permission slip. For child day care programs, an app is the best way to keep parents informed about what's happening at the school and remind them of tasks they need to complete. This can include:
Sending in constant reminders to parents in order to keep the child updated with what is happening at school.
Letting parents know and make note of special events, plays, award ceremonies, etc.
Reminders of scheduled school breaks.
Sending messages and requests for donations, such as food, plates, etc. for a party
An app allows you to create and disseminate the personalized information that parents need in a format that is most likely to grab their attention.
Small Businesses That Can Benefit with Apps
Apps deliver an array of benefits to each and every business industry in today's world. If you want to make an app for your business, get on to ON AIR App Builder and try making one. Start now!