It is that time of the year when children have to head back to school after their long and cosy winter break. The world has been hit by a massive pandemic in the year 2020. It has pretty much changed the way humans' function and the new normal is a lot different than the old normal. Schooling for kids is no more physically going to school and attending lectures. Today, it is about getting onto the online portal and virtually attending class instead. The world is now dependant on technology and apps even for basic tasks like going to school. Apps have now become a vital part of our lives and apps are helping the parent-student community strengthen.
Technology has advanced to a great extent and apps have evolved in their usage to no leaps and bounds. Everything in today's world has an app. A basic task like ordering in your groceries has an app for it which will deliver groceries at your doorstep within minutes. This is how apps are changing the world for the better. Schooling in today's day and age, is also benefitting from apps. It is bringing together the presence of a teacher in the lives of students under the supervision of the child's parents. The creation of an app for schooling is creating a strong connection between three important aspects of a child's schooling – teachers, students and parents.
Apps are helping the parent-student community in the most essential way possible. A student does not miss out on their chance to get educated during a pandemic while the child's parents are well aware of what is being taught in school. Apps give instant updates to parents and makes the communication process a lot easier.
Let us get into the details of how are apps helping the parent-student community: –
Parents are expected to go to school at least once a year to check up on their child's progress at school. This practice is a little to keep up with because most people are super busy keeping up with their schedule. Incorporating a school meeting may get a tad bit difficult. However, with an app for your school, you can always update parents upon how their child is doing at school. You can send in regular updates stating the child's academic report. This makes the communication process a lot easier.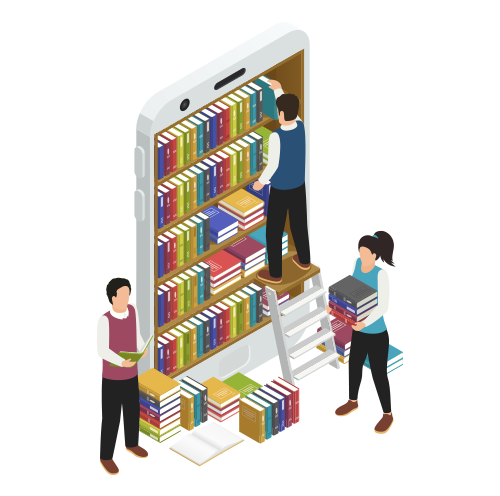 A parent does not only have easy access to the child's academic report via a school app, they can also get in touch with teachers instantly. Discussing the child's behaviour with their teacher is an important practice in child development which is just a click away with a school app making the parent-student community stronger.
Updates regarding any event that is coming up can be easily sent on a school app. Students will not be clueless about upcoming class tests or projects because the parents will be updated well in advance on the school app. An intimation can be sent to parents regarding any upcoming event which can be posted on the app for referring to later as well. The parent-student community can be thoroughly updated with a school app for students.
With an app, teachers can send in constant reminders for getting tasks completed. This will prevent students from forgetting that they have assignments and class tests to submit. Keeping parents and students updated before any event can make the job simpler for the parent-student community.
School apps are very economical and therefore, save a lot of time and money. With instant updates and easy communication, a lot of time gets saved which would have been lost if children were to physically go to school.
Children these days are using digital means to complete their assignments and tests which is eliminating the use of paper. Not spending money on unnecessary paper is economically beneficial for the parent-student community. An app for school is acting like a saviour in terms of saving time and money because none of the two are thoroughly wasted while function with a school app. Most things on the school app happen with a click of a button, making it easy for students.
With a mobile app for schools, it has become easier for students to access information. Earlier, all the school related information would get updated on the school website which could only be accessed via a computer. A mobile app has solved the problem. People who do not have a computer at home can now take a sigh of relief. School apps post all the information on the app which can be accessed with a smartphone. Most people today have a smartphone which is why access of information is now easy for the parent-student community.
Mobile apps can be used to offer utility and connect people to information that matter most in their daily lives. Through apps, the latest information reaches both students and parents related to school happenings and extracurricular activities, and can even work as a quick reference point for school policies, course calendars, and notes. Apps also serve additional information such as linking to maps, bus routes, and even sharing the daily lunch menu.
A mobile app for schooling can increase engagement between students, teachers and parents making the parent-student community a lot stronger. Everything regarding engagement between the three aspects is made easy with a schooling app.
Apps Helping the Parent-Student Community