The coronavirus pandemic has shaken the world. Almost everything has been affected by the pandemic in some or the other way. Businesses are shut, economies are dying and countries are going under strict lockdowns in order to curb the spread of the coronavirus pandemic. The world did not seem the same anymore. For businesses to run despite the physical contact, no code apps for remote works have helped saved the day! No code app for remote work is being of great use in the functioning of businesses during the lockdown. Read the article to know more.
No code solutions have made it easy for businesses to work during lockdowns. It has greatly helped in managing work from home. Every employee has been working from home which has made communication and coordination a tad bit difficult. However, with no code apps, remote work set-ups can be managed and coordinated to a great extent.
Many businesses during the lockdown have introduced no-codes apps to run their business. Employees were given training during the beginning of the lockdown of how to go about working from home with no-code apps. This has managed work to the fullest and help employees be highly coordinated even when they are working from their respective homes.
No code apps have given businesses a new perspective of how they can manage their business. Employees do not necessarily have to be with each other to get work done right. There can be a smooth chain of tasks being conducted even when employees are within the comfort of their home. The coronavirus has taught humans a lot of things. One of which is, work can happen in any circumstances, even when employees are working from home. All thanks to no-code apps which were at the rescue!
Why businesses are using no-code apps?
It is easy to create a no code app without the need of an IT background. All you have to do in get onto ON AIR App builder and create an app in 3 simple steps. Here is absolutely no need for you to know the technicalities of what goes into making an app because of these no code app solutions.
Businesses have recently realised that a no code app is a great way to organise and coordinate work in these difficult times. This is why there is sudden rise in businesses using no code solutions for conducting their day to day work.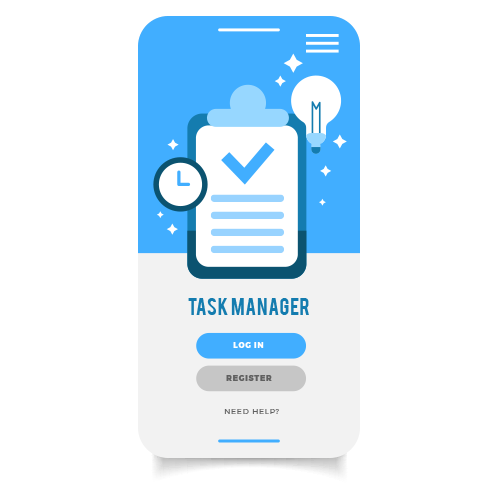 With no code apps, businesses are being able to take the risk. During the lockdown, many businesses have fallen to their knees because they are making too many losses. With no code apps, businesses to not end up spending a lot of money to get everyone working on the same page. If they went to a normal IT professional, they would have to splurge a good amount of money in order to make a business app. This is why, businesses can afford to take a risk with no code apps.
With no code apps, it was possible for business to maintain the secrecy and privacy even while they were working from home. Since all the work happened on one platform and everyone had to send in their work on to one platform, there was no chance for information to get leaked. This is how businesses have been strongly maintaining their privacy by using no code apps during the coronavirus lockdown.
It is quicker to make a no code app for your business than making an integrated and complex app for your business. A no code app can be made in 3 simple steps on ON AIR App Builder whereas a fully integrated app by an IT professional will take about a week to a month's time to get made. This is where your business loses out of time. Makin a no code app for your business will help you save up on the time.
How no code apps are being of help?
No code apps have helped businesses serve their customers at any time of the day. They have been available to serve their customers round the clock which is not possible if we depend on physical means of running a business. This gives the customer a sense of importance and makes them want to stay loyal to the brand looking at how much you are willing to serve them as a brand.
Making a no code app is an easy process. Even a layman can make an app on ON AIR App Builder at the click of a button. You do not need IT level understanding of the complexities of making an app. Al you need to do is fulfil the easy steps of making an app and voila, your app is made.
Coordination was a problem when people initially started working from their respective homes during the lockdown. It was getting difficult to get employees to be on the same page. With no code apps, businesses are being able to communicate and coordinate easily with each other. Every employee is on the same page and has one platform to report upon. The no code app is a solution to all the coordination and communication problems.
The challenges of running a business during the lockdown phase was an absolute task. With no code apps, businesses have taken on these challenges and aced them to their maximum potential. No code apps have been a great help to businesses in order to conduct remote work.
No code Apps for Remote Work
Has the lockdown affected the way your business functioning? Make a no code app for your business on ON AIR App Builder today! Try now!