If you're planning to establish a mobile presence for your business or organization, one of the first considerations that will likely come to mind is whether you want to create a mobile application for users to download (app) or a mobile website, or perhaps both. Mobile websites and apps can look very similar at first-glance, and determining which is most suited to your needs will depend upon a number of factors. In this article, we will talk about how mobile app development can be super beneficial for your business compared to creating a website for it.
It no longer is a question of whether your company needs a mobile app development strategy because you undoubtedly do but whether a mobile app or a responsive mobile website will serve your business better. You need to know what is potentially better for your business.
At face value, mobile websites and apps can look very similar; however, they are two very different mobile mediums. Deciding which medium serves your needs best depends on several factors. You as a brand owner must evaluate what works best for your business. To make it easier for you to determine where you need to focus your efforts, we've broken down how each option impacts the user experience.
It is absolutely crucial to choose the right platform for your business to go live on the internet for the first time. So, the App vs. Website battle is on!
For starters, mobile apps are great. But should it really be the thing you begin with? Read the article further to know more. We will be giving you an informative insight on why it is more beneficial to have an app for your business compared to a website.
Here are a few reasons on the same: –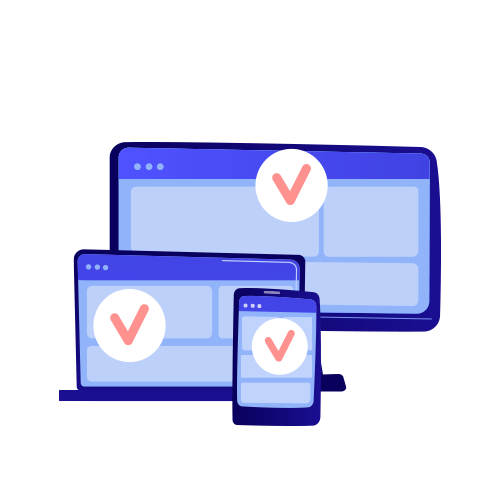 Apps can give your brand a higher customer engagement compared to websites because a lot of customers on the internet prefer to download an app than visiting a website. Apps give customers a better user experience and the right brand interaction. Mobile app creation is the right way to increase customer engagement for your brand. Mobile app development can change the game for your business in terms of customer engagement since more and more customers would want to connect with your brand.
Apps are faster than websites. Apps have been proven to be way fasters than websites since every page is pre-loaded. Websites on the other hand are slower because every page on the website takes time to load. For customers on the internet, websites can get really frustrating because it takes longer to get the work done. Mobile app development can save the day for the business because of the high speed that apps possess. Customers would be more interested in your brand if they received the deliverables fast. This is why, it is better to create an app for your business compared to a website.
Brand presence is higher with an app for the business than with a website. Most people these days own a smartphone. It is easier to download an app on the smartphone compared to loading a website. This gives the business a better brand presence.
Even when users are not actively using a mobile app, they are still reminded of the brand associated with the app. The icon of the app acts like a small advertisement for the brand. It constantly keeps reminding customers about the existence of the brand and increases brand presence.
The presence of an app on a user's device helps influence user's perception about the brand, subconsciously. The user does not easily forget about the brand with a higher brand presence. Mobile app development increases the brand presence of the brand with an app.
If you are looking for a better reach for your brand, you should go for an app for your business. Mobile app development is the way forward for your business because it allows a lot many people connect with your brand. People on the internet are looking for newer apps on the internet to solve their purpose. Your brand's app could be a solution for their need and can earn you massive downloads. Apps can bring in better reach for your brand. Looking for better reach? Make an app for your business on ON AIR App Builder and get your brand a better reach.
Apps allow you to do all your work offline. Websites need an active internet connection to work at all times. That is not the case with apps. You can work on apps even without an internet connection because apps can work even on offline mode. Your brand can benefit massively with an app for your business because it allows people to work offline. Your app at no given point will be inaccessible to your customers which is a good thing for your business.
The push notifications feature on an app can send instant updates and reminders to your app users. It is the easiest way of sending notifications to your app users. You must start the mobile app development process for your brand before creating a website for your brand. Once you send a notification on the app, your app user will get a quick update in the notification bar and would want to check your app for more updates. Ease of notifications helps the app user to always remember the brand.
Mobile Site or Mobile App: Which Should You Build First?
The age-old question of what is better for your business- app or website- has finally been answered. What are you waiting for? Create an app for your brand on ON AIR App Builder today. Start now!