No matter what goals you want to achieve, coming up with a unique app idea is simply not enough anymore. The app market has become extremely competitive. It is getting harder as time progresses. Also, the investment that goes into it can be large, both financially and timewise. It can cost you a lot if you enter the field of mobile app development without adequate preparation it can result to damaging and frustrating mistakes. Creating an app for your business can work well for your business if you do it the right way. In this article, we will discuss the 6 points to remember before developing an app. Refer to the mobile app development checklist below.
Every passing day increases our dependence on mobile apps as we spend 90% of mobile time on apps. If you want to build an app from scratch, you need to make a strategy and ensure its proper implementation to solve the purpose of end-users effectively. We have made a mobile app development checklist just for you.
With the number of mobile applications soaring high since its inception, there are all the chances that your app might just go unnoticed. Building a mobile app is not just about getting things done from your developers. Mobile apps, just like any other business process must be organized, strategized, and designed to solve the purpose of end-users. This is very important if you want your customers to like your app.
Before you jump into the decision of making a mobile app for your business, it is imperative to gauge its results in advance. And to do that, it is best to consider few of these points before indulging into the process of mobile app development. Read further to get a mobile app development checklist.
Let us get deeper into what to include in the mobile development checklist: –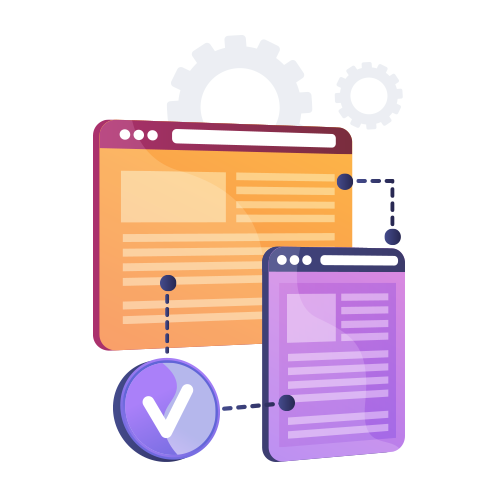 It is always important to do extensive research. Proper R&D is necessary to make your app popular in terms of number of downloads and average time spent, is there a me-too product in the market, what would be your apps distinctive feature. Like your other ambitious and critical business processes, building an app also needs extensive research to get valuable insights about market trends and expectations of the target audience.
Research enables you to find out flaws of the competitor's apps and you can come up with a better app solution. It is also better to involve the early users of your app in research and consider the needs of a target audience. Research is the first and the most important point in the mobile app development checklist.
The level headed discussion on choosing the right platform for your business app. It can be a very difficult choice to make. However, when settling on the choice amongst Android and iOS, think of a holistic UI that you can deliver specific to your application.
This choice won't just influence the developers; it altogether affects the scope and flexibility of an app. The required coding that goes into the making of a mobile app will moreover decide the utility and adaptability of your app's offerings. Once you have decided on which platform you want to release your app, the second point in the mobile app development checklist is accomplished.
3. Have a Marketing Strategy
If there is anything that heavily affects the success of your app, it your marketing strategy. This is another very important part of your mobile app development checklist. You need to have a proper plan to amplify and market your app. You can do so through PR, branding, outreach, pre-launch efforts, and general web presence. During the early stages of app development, you might think it is too early to start working on a marketing plan. Your efforts will pay off in the long run if you start marketing your app early enough. Many people will already know about it before it is released.
Building an App without knowing your target audience is like firing a shot in the dark. It is essential to know your customers' need as your app's success would purely depend on it. Your App won't make its way to the user's phone if it doesn't solve their problem or add value.
Taking feedbacks from customers always helps. Take feedbacks and opinions from customers and know what they are looking for. Align your objectives with your users' demands, and there would be nothing that would stop your app. Once this point is ticked in your mobile app development checklist, you are good to go.
5. Changing existing services or not?
This piggybacks off of my last point. Why would you build servers in your office if you can just use an existing service to host your app? It makes no sense. That's not the only thing you can leverage. There are plenty of other existing services that are currently out there. Use those to your advantage when you're building an app. For example, there are already cloud servers out there that you can integrate with. There are analytical servers, push notification servers, authentication servers, and more-all of which already exist. You can just integrate them with your app. So before you go out and try to build these services and solutions from scratch, make sure you shop around to see if there is a service that already exists. This will save you money and time; it's much easier than reinventing the wheel. 
Mobile app development and testing checklist – 5 points to remember before developing an app
Mobile app development for your business might sound like a tedious task. Create your app on ON AIR App Builder in 3 simple steps today. Start now!