Be it in the travel industry or for online shopping, the use of mobile applications has increased tremendously in the past decade. Mobile applications provide easy access to the business. Also, allow the users to use the service at their convenience. Another main reason for the popularity of mobile applications is the increased dependency on mobile phones.
Day by day, the implementation of mobile applications in different industries has helped businesses to grow and flourish. These apps are offering businesses a wider audience base. Thereby helping them to get more leads and a higher conversion ratio.
Even though being used by most companies and businesses, a major section is still unaware of mobile applications. Irrespective of the industry we are talking about. It is for this reason several business owners are struggling to keep up with the industry changes.
Hence, it's time you know about how the implementation of mobile applications can bring terrific success to your business.
Gone are the days when people used to stand in long queues just to have a few medicines. Similarly, the pharmaceutical distributors don't rely on the age-old method of keeping the inventory tracks and make mistakes. The pharmaceutical industry is one such place where mobile applications have changed the entire operational and functional structure. 
Order medicines easily through pharmaceutical e-commerce applications. 

These pharma apps are operational 24X7, thereby helping the customers to place medicine orders as per their requirement and convenience. 

Offer multiple discounts and promo codes for increasing the conversion ratio and making greater sales. 

Distributors can easily keep track of the inventories through various inventory and warehouse management applications. 

Improving payment facilities by the integration of digital payments and cashless methods. 

End users can get easy suggestions of medicine supplements, the medicine stock, and other information regarding the input medicines.
Healthcare and medical industry
The healthcare industry has also witnessed several revolutions in its functional and structural systems. Starting from booking online appointments to paying the consultations fees. Many private clinics have online apps for those who would like to have a quick consultation or chat with their preferred doctor. Here are some examples in which the medical and healthcare industry apps creation online has helped the professionals as well as the clinics. 
Easy online booking and cancellation of appointments with doctors, and other medical professionals.

No more difficulty in paying for the consultation fee will be faced with digital and cashless payment systems.

Free and paid consultations are now available in the form of mobile apps. 

Hospitals can easily manage their medical inventories and other supply stocks with the help of management software. 

Store patient and medical details in the software platforms with ease, eliminating the need to keep physical records.
Industry app building platform has proven to be a turning point is the education market. Be it for online courses or arranging a group calls, these applications have helped both the teachers and students. Several educational institutions including Harvard, IBM, and others have launched mobile applications. From where students can learn, apply for new courses, complete training, and virtual workshops, and gain certifications. It is true that education apps- the way ahead as they are helping tremendously in shaping the future of the communities. 
Not only the students but also teachers and other professionals now have the opportunities. To increase their knowledge and become more competitive educational apps are important. Some of these apps also allow people to connect over the globe. Hence, increasing the community reach and helping the users know more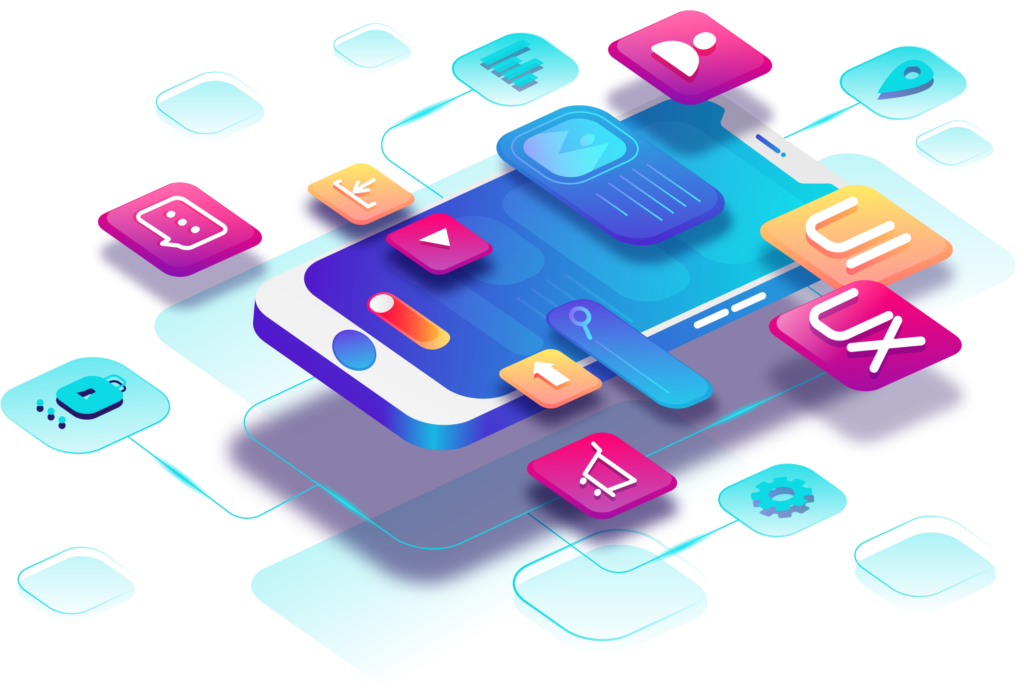 about the happenings around the world. Ebooks, PDFs, and other types of documents are now available with the mobile apps. That are helping the students and other professionals to continue their education along with being involved in something else. 
Restaurant and bar industry
This is perhaps one of the biggest industry bases where mobile applications are playing a major role. Be it for ordering a pizza from Dominos or booking a table in your favorite five-star Italian restaurant. The mobile apps seem to be the very first choice of the users. Hence, more and more businesses in this industry are now showing their eagerness. The best thing is that one can easily create an industry-based app online for the restaurant, café, or bars just by a few steps. With so many application-building platforms, you won't be facing a lot of problems. 
Customizing applications based on the restaurant specifics for attracting traffic with ease. 

Online scheduling which includes both bookings and canceling with proper scheduling software. 

End users can order deliveries and takeaways with the help of mobile-based software platforms. 

There is no need to wait in long queues to get your order because you can place your order beforehand through the application. 

The food delivery businesses are further making the use of mobile applications popular since their entire operation is based on the apps. 
The largest industry where mobile applications have made a major impact is the retail market. Be it the apparel shops or the grocery ones, the retail businesses are making use of mobile apps and extending their customer base. If you are involved in the same, you can create your industry apps with several application designing platforms. And launch them for your end-users. Customization features will be available on most app-building platforms that you can use. Also, accordingly change your app's features according to your business needs. 
Starting from Amazon to Ella and others, so many global brands already have their online application. Form where one can place as many orders as they can. Here, we have explained the major benefits of industry apps creation online for retail businesses. 
It has become easier for retail businesses to arrange for royalty programs so that they can retain their existing customers, with mobile apps.

Thanks to pushing notification technology, communication between the business and the customers has been improved further. 

Integrate digital and cashless payment methods into mobile apps for easing the payment system. 

The backend of the mobile applications is designed in a way where proper analytics are obtained at any time for further studies.

Mobile applications mean easy access to social media which is giving the businesses a competitive edge since they can promote their businesses on such platforms.

With the use of mobile applications, customer engagement is possible since more promo codes and discounts are offered.
Banking and finance industry
The process of industry apps creation online has become more vigilant and updated. Thanks to the integration of seamless features, intuitive user interfaces, and a high level of 258-bit AES encryption and security algorithms. With proper and high-level security, the banking sector is imbibing the practice of launching customized mobile applications. Be it for filing the income tax returns or for checking your bank account balance. These platforms are fast and quite easy to use as compared to the websites which are the two main reasons for their popularity. Let's see some examples in which it will be clear how the banking and finance industry is changing and evolving with mobile apps. 
Most banks now have their mobile applications. Where one can start from submitting a new account formation application to the transfer of funds. 

Integrating different payment platforms like PayPal, Google Pay, and others with bank accounts for easy transactions.

Since these financial applications come with high security, they have multiple authentication levels to keep all your important data safe. 

The users can access their bank accounts or make transfers even at late night. 
Travel and transport industry
After retail and banking, it is the travel and transport industry that has accepted the use of an industry app-building platform. Be it for booking your flights to your summer vacation spot or for hiring a cab to go on sightseeing, you will need mobile applications. Have you ever wondered that if the Uber mobile app server remains down for one hour. And how much will it affect the regular transits of several countries? 
It will be chaos because Uber is one of the most used transports all across the world and the cars are hired via the applications. Similarly, if your travel application is not working properly, the end-users wouldn't be quite thrilled to continue doing business with you. This is why you need a properly designed travel or transport application. Here are some of the advantages of having such apps for your business:
Easy hotel and flight booking and reservation even at late times. 

No hassle in getting your favorite rooms or spot in a hotel, thanks to their mobile apps. 

Comparing the hotel prices within a selection of hotels is now possible with the travel apps like GoIbibo and others. 

You will even get several discounts and various promo codes for your travel plans with the software applications. 

 The ride scheduling software platforms are playing a huge role in smoothening the operations and easing the transit. 
Entertainment and gaming industry
Another field where the industry apps creation online has become a path for success is the entertainment and gaming industry. Netflix, Zulu, and other such entertainment platforms are based on mobile applications. The end-users prefer to have these apps rather than watching their favorite series or movie on the website. Not only do the mobile applications have lesser subscription packages but also they are more convenient and easy to use. Just imagine what will happen if you didn't have the mobile version of Netflix and you were bored out of your mind while traveling? Similarly, if YouTube or Google Play Music wasn't there, you wouldn't be able to listen to your favorite songs or watch the videos. The applications have formed a way of survival in this digital era where entertainment is packed in a small box called a mobile phone. 
Just like the entertainment industry, the gaming industry is completely dependent on mobile apps. Rather than playing the games on PlayStation or Xbox, people now prefer to have mobile games. First, they don't need to invest money in such game applications. And second, You can play mobile games at any time without any restriction. A developer can easily create an industry-based app online for gamers and launch the game app for the end-users. 
Lastly, the industry where the process of industry apps creation online has played an important role in the telecom industry. Thanks to the apps, the telecom providers can now connect with the users in a better way. As a user, you will be able to see the packs, choose which is better for you, and easily recharge your prepaid number. You can also pay the postpaid bills via these telecom applications. 
Mobile app benefits in different industries
Mobile application development might sound difficult. But, with the several open and cross platforms. Platforms like ON AIR App Builder helps you in both designing and development has become easy. All one has to do is plan a proper strategy and implement it in the development process so that the application can define one's business perfectly. Rest assured, in the coming years, these industries will further accept the use of mobile apps and turn their focus on the up-gradation of the existing software platforms. Start Now!