Location-based apps are very common to find on our mobile phones. From Target to Uber and Foursquare to Pokémon Go – these apps have one thing in common. Yes! User-based location.
Location-based apps or including user location in apps have witnessed a huge surge in the last few years.
Every business wants to leverage this technology and as a result, every mobile app development is integrating this feature.
Location-Based Mobile Apps refer to the geographical location or information about your device's whereabouts. It can be an IOs or Android-based smartphone, fitness tracker, or anything that has a GPS chip or connects to WiFi. Navigators, guides, social networks with geological photos, a fitness app with route tracking belong to so-called Location-Based Apps.
Before we get into the impact of location-based apps, let's see the industry sectors where it is used most.
Emergency Service Providers
It is necessary to stay prepared and handle any urgent situation. As such emergencies won't come with a hint. Service providers like fire brigade, police, and ambulance can use location-based apps to find user's locations as soon as possible.
Weather Information Company
Location-based weather forecasts are very helpful for locals and visitors. It is easy to send location-focused notifications for hurricanes, tsunami, blizzards, and other natural calamities through such apps. As per the location, the weather forecast provider can alert the users via apps.
On-demand Service Provider
On-demand services are completely relying on location. If we want to find a nearby restaurant, order food for home delivery, book a cab, or ask for domestic help, the on-demand services are available. Most of such services require location-based mobile apps to serve their customers in a better way.
When the user gives an order through a food delivery app, they can track the order ensure the delivery at their doorstep. Apart from this, you can search for the nearest restaurants or convenient takeaway spots using location-based apps.
We all have used at least one retail app in our life. And we all know how they use location-based services. Customers selecting the pickup and delivery points on the basis of their location. What's more, the iBeacon app development can assist the retailers to provide nearby marketing facilities and indoor navigation features. It also works on the basis of the location of the app users.
When we are talking about location-based apps and not talking about the travel sector? The app users can readily find restaurants, hotels, and must-visit places with the help of this location-based feature. Airbnb and Marriott's apps provide such features. With capabilities like geolocation, travelers might not get lost in new places.
Features of Location-based app
It is very necessary to understand the characteristics of the location-based apps before venturing into any new location app. Here is a list of certain valuable features:
Mobile
Such apps give you the ability to reach anybody with a mobile phone. This opens the location-based services to every mobile handset user, as long as the company is willing to maintain device-specific versions of applicators.
Check-ins
Check-in can be defined as the ability to announce that "I am here" or "I visited this place". It is used a lot on social media apps like Instagram and Facebook with a "tag location" feature. So, for businesses this feature can be of lot more use as it gives them insight into their audience profile.
Discovery
The very reason for developing location-based apps is to find something. So, the ability to get discovered becomes another one of the features that an app has to take care of.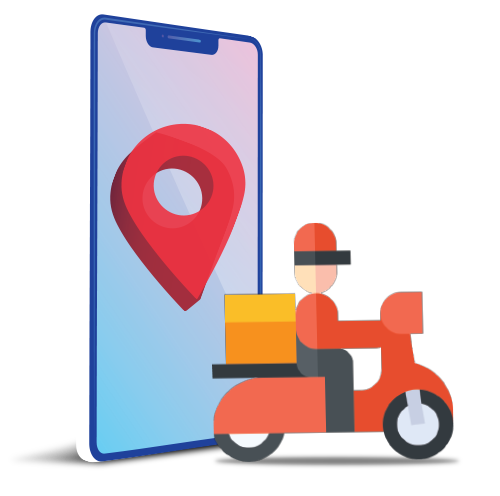 Development of a location-based app
The first pre-condition for the development of the location-based app is to have a clear idea of the objective of the object initiated. Because it is a very important consideration for Enterprise application Development as it is the foundation for designing. But using an online app builder to create a location-based app can be time-saving as well as it will require fewer men power. Hence, creating a location-based app using an online app builder can be a smart choice.
Ensuring security to all users should be a priority of location-based mobile apps. Auditing and Compliance should be a priority throughout the process. Integration of tracking issues with performances of other checks, needs to the ensured, leaving no room for human error.
Management of Location-Based applications is pertinent to ensure that no information is discounted or disclosed, or predictable. And this process includes the utilizing of universal packages and not solely on public repositories. Since the information stored about the location is confidential and should only pertain to the user and his/her discretion. So, It is important to have a clear structure so as to manage the app.
It is fair to mention that with the help of a location-based app your business will definitely get the boost it needed. So, you can serve your customers with improved and personalized services according to their location.
Know about the location-based mobile app
The location-based mobile apps are all set to rule in the coming years. And the role of such apps will not remain limited to retail, travel, and on-demand domains. So, ON AIR App Builder can transform your idea into a brilliant app by integrating location-based services. Start Now!