Mobile phones have become an essential part of our lives. We can manage to do most of our daily functions with a click of a button on our phones. You can download your favourite apps on your smart phone and have an array of things that can be done instantly. This is the power of technology which is exceeding itself everyday making life easier for people. The app market is not an alien term for the corporates as well. Instead, corporates are opting for mobile apps because they benefit businesses to a great extent. A mobile app for businesses can also influence the in-store footfall trends. In this article, we will discuss how businesses can increase in-store footfall with a mobile app.
Businesses have changed the way they interact with customers today. Since most things have gotten digitalized with the massive boom of technology, businesses are opting for digital ways in order to increase their in-store footfall and sales. There are various practices by which an app can increase in-store footfall massively. Businesses need to be well aware of the current market trends and adopt them from time to time.
A business app can help a business immensely. From managing the workflow to increasing business revenue, everything can be looked after with a business app. With the right mobile strategies for a business, a brand's sales can bring in a whooping increase in sales and in-store footfall. Let's get a deeper understanding of how to design a business app to increase in-store footfall with a mobile app: –
1. Personalized Customer Experience
You can always start with making your customer feel important and giving them a personalized customer experience. As it is rightly said, "Consumer is King", your app user must feel like a king. Make their experience on your app highly personalized. Send in a greeting using their name as push notifications and allow them to respond to it. Understand the feedbacks they share with you about your app and take their suggestions into consideration. This will make your app user feel extremely important and will pump them to shop from your brand again and again. If your app user feels good about the experience they had on the app, they will come to your store more often as well. This is how you can increase in-store footfall with an app.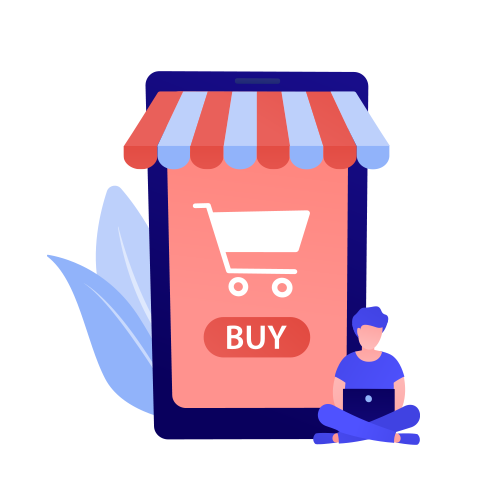 2. Discount and Rebate Strategies
Update your customers about in store discounts and rebates with your business app. You can give your online customers a number of discounts and rebates which they can redeem at the store. You can give your online customers some great offers which they just cannot refuse and ask them to head to the store to make the most of the offers. This is how you can increase your in-store footfall at the store via an app.
People use their smartphones for really long hours in the day. If you in your store's discounts and rebates offer the form of push notifications, your store will see a greater footfall. Business apps cater to a huge crowd and it can get easier to attract customers with offers on a business app.
Upload great content on your business app to attract online customers. A recent study says, video content does a lot better that textual content on the web. Try and incorporate video content on your app and get your brand some more popularity. The mi8nute people start loving your app on the internet, they are bound to visit your store too. Make quirky content that will help you get recognized as a brand and gain some popularity on the web. This way, people will start getting familiar with your brand and visit your store too. This is one strategy with which you can increase your in-store footfall with your brand's app.
4. Sale Inducing Features
Make a business app that has a variety of sale inducing features in it. When an online user is shopping your app and leaves something in the cart, make sure your app sends them notifications reminding them about their abandoned cart. You will get a lot more sales this way. If a user revisits their cart and finds the chosen items unavailable, they are bound to come to your store to purchase that product. Keep reminding your online user about purchasing your products by sale inducing features on your app and watch your in-store footfall increase too.
Sale inducing features on your app will also help you create a loyal customer base who will buy a certain product only from you. If they love your online services, they will visit your store even offline giving you a higher footfall.
5. App Store Optimization
App store optimization makes your app popular amongst online users. The app store optimization process is extremely simple. You need to put a few searched keywords in your app for it to come in the first few searches of the app store or play store. The more keyword friendly you app is, the more downloads you ear. App Store Optimization makes your app extremely famous amongst people on the internet which will eventually bring you a higher footfall and greater walk-ins at your store. App store optimization  is the practice of captivating the users' interest to download your business app based on title, keywords, reviews, and other ranking parameters. ASO can successfully drive the good quality of traffic to your brand. 
Increase In-Store Footfall with Mobile App
Getting a higher footfall at your store is just a click away if you make your business app on ON AIR App Builder . What are you waiting for? Make your business app today. Start now!