In a world like ours, meeting up and going to public events has now become a way of life. Whether it is sports events, exhibitions, conferences, meet ups or even general meetings, a lot of invites are sent and a massive number of people are invited. With hundreds and thousands of people attending these events, it gets a tad bit difficult to send in manual invites to each of them. Here is where technology steps in. You can create an app in order to send in personalised invites to all your guests to make your event a success. Apps for organising events makes the very act of organising an event super easy and convenient.
Event planning apps are one of the most powerful tools to keep an audience engaged. It also helps connect likeminded people who share and bond on similar interests. Through such apps, audiences can get a better experience of attending events while the efforts of the organiser can get optimised.
It is no surprise that the event technology market is booming by leaps and bounds since the year 2015 and still continues to have a wider reach ahead. This makes the market promising for the near future and gives businesses a chance to explore the field
With all the possibilities, the expanding event markets and their audience reach, creating an app for event planning is now not a want but a need. To combat the hindrances of connecting with people and sending them manual invites for attending events, event planners should try making event planning apps to make their work a whole lot easier.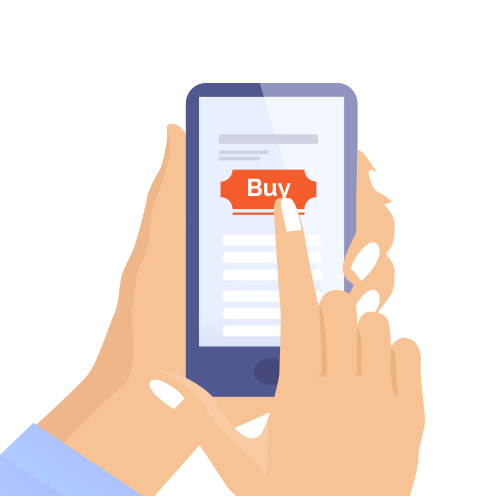 If you are someone looking to make an app for event planning, you have come to the right place. Read the article further to know more.
Event Planning App Development
For all the people who are interested in making an app for event planning but do not know how to go about it, this step by step guide will help you through it.
This aspect of app developments is a constant in developing any and every app. Creating an app for organising an event also needs its purpose to be defined well. Before creating an app, always be ready with a purpose for creating the app. Understanding what you want to build and why you want to build it is a very essential step in the app development process.
Be ready with figuring out your basics, identify and understand your target audience and their behaviours. This will help you understand who would want to use your event planning app and how to keep them engaged with it. Once you have a gist of all these points, you will have a concrete foundation to start from.
Consider what will work best for your event planning app. Will a user want to head to a website and purchase tickets, or will they want to just click on an app, purchase their tickets, book their seats and see how the event is going to be? Anybody would choose the latter.Another thing that supports the idea of creating an app for event planning is that, apps can be used even offline. All the important information about the event such as where, when and how can be given to users even when they are offline. The implementation process of creating and app for organising an event is going to include all such choices you need to make in order to create a successful event planning app.
The third step of making an event management app is to finalize the features that you would want your app to app. While deciding the requirements you want to have on your app, you need to think like a user. What app features would you need to use f you were to use an event planning app.
The ease of purchasing tickets and checking ticket availability. This is the most important feature your app needs to have in order to get people to visit your event.
The guests that are going to grace the event should know exactly where the event is going to take place. You should have a geolocation feature on the app to get your guests to reach the right location for the event.
Keeping paper tickets gets a little too inconvenient for guests who come to events so you can have a mobile check in feature on your app. This can act as an E ticket for the guest entry.
Events generally last for at least 3-4 hours. Since there are so many acts that make an event, you can have an entire schedule for all the acts that are going to be performed at your event. This entice the guests to not miss out on the event.
Push notifications is also a must have feature you should opt for while creating your app. With ush notifications, you can converse with your audience and clear any and every query they have regarding your event. This gives your user a personalised touch.
Once you are done with designing your app all you have to do is put it to test. Testing whether the app works fine is the final and the most important step. If this is not doe, the entire process can go for a toss leaving you with a defected and dysfunctional app to organise an event. Once you will all your functions and features are working well, launch our app!