Creating a mobile app is one of the hottest trends in the market right now. A majority of businesses have benefited from apps, generating more profits and improving customer acquisition.
Car parking apps are one among the growing trends that is helping drivers save time and money. Such apps also play a crucial role in helping the city's infrastructure as they eliminate the number of accidents, regulate city traffic and improve space use.
Furthermore, the smart parking industry is on a roll, with a revenue forecasted to be $11.13 billion by 2027, registering a 12.6% CAGR. Therefore it's unsurprising that there are several tools available in the market related to car parking, which includes automatic space holders to community-based systems with connected parking.
It's safe to say that when it comes to resolving parking difficulties, car parking apps are the best bet. They can also help in providing high-end solutions like automated vault car parking. Anyone looking to improve a city's infrastructure and functioning must create a car parking app.
Let's take a look at some key steps to building a flawless car parking app:
Whatever may be the project, it begins with an objective. Similarly, when you decide to build a car parking app, you need to determine the main goal behind it. What issues will the app solve? Will the app assist in parking management? Will it have features for finding and paying for a parking lot? Or is it going to focus on a different issue and provide relevant solution. Start with your goal and then move ahead.
After you've figured out your goal, you need to take a gander at your competition. Your competition can help you discover your niche. After performing market research, you'll be able to figure out whether your app would work locally or it must be extended to a global market. You can even shortlist the features that will make your app unique. Market research will also help you streamline the ways to market and monetize your app.
With the right app development team, everything will seem clear and straightforward. You're only required to come up with broad ideas and accordingly instruct them, while occasionally checking their progress. You can even outsource the development to a third party and focus on the business end of the app. Choosing a reliable and experienced app development team is as important as coming up with unique ideas and doing market research. So choose the right car parking app maker and put your mind at ease.
Once you have the how and why, you need to focus on the design. Design plays a significant role in governing the success or failure of your car parking app. It's what the users will see when they visit the app and based on their experience, they'll decide if the app is worth their while. You must begin the developing, design and testing process to make a comprehensive roadmap that'll help you connect with the drivers and vice versa. The idea is to make the app easily accessible for the users i.e. the drivers.
After all the technicalities and design has been sorted by the app development team, you'll have your client-side servers, databases, and storage solutions. Once that's done, you will have your app idea shaping into reality and ready for a test. Just like a car, you need to test your car parking app, take it for the proverbial ride and experience how it looks and feels. Based on which you can make the necessary changes if required.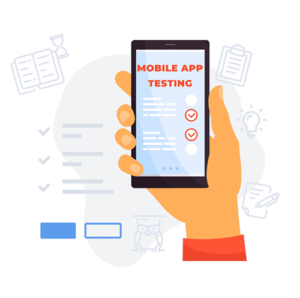 App launches are unique in their own way. There are several policies by app marketplaces that you need to adhere to for a successful app launch. You need to take this phase into consideration and accordingly prepare your strategy. Once your app has been launched into the market, your second journey begins. Apart from marketing the app, you need to constantly work on fixing bugs and optimizing the app for a smooth user experience. Maintenance is equally important as creation.
Once you've decided to create a car parking app, you also need to jot down some advanced features if you want to stand out in the competition. Let's take a look at some of them:
Different cities – An option to choose parking spaces in other cities is necessary to attract users who travel a lot for business or other purposes.
Push notifications – You need to keep making your users aware of your existence, tactfully of course. You can send alerts, updates, discounts and more to engage with your audience. It's also a good idea to notify users of a parking lot expiry.
Heatmap – Your app can show the busiest ways in real-time mode so that users can decide about their reservations.
Waiting list – Each driver has a unique preference for selecting their parking space. The app can alert them when a parking area becomes accessible.
Tag location –  This function will allow the users to save the area where they have parked and also share the parking location on social media.
How To Develop An Exceptional Car Parking App
If you're looking to be a car parking app maker or build a car parking app for your company, just head on to ON AIR App Builder and start designing your app in just 3 easy steps. Start Now!