Create successful app for your business specifically for small business is somehow tricky. But you can't be a small business owner without believing in change. Chances are you already know that, otherwise you wouldn't have put the effort into creating your small business to begin with.
As a small business owner, you believe that you can make a difference. But to be successful, you must do more than make a difference. You must adapt and change as your customers do—giving them the right incentive to stop at your shop instead of your competitors'. You must find a way to connect with your customers on a personal level and become an integral part of their lives.
If you don't know how, have no fear, because ON AIR App Builder is here to help your small business achieve success—one small change at a time. We know, we sound like superheroes, and we might very well be.
Other small businesses who have embraced mobile and reaped the rewards of happy customers, increased sales, and an oh-so loyal following. On that note, below sharing 4 success stories of small businesses & their apps. 
Get the jump on the competition
Joey Hopps, co-owner of the Pit Stop Bottle Shop, a bar and craft beer store, took advantage of the fact that her competitors were lagging behind the times. "I decided to build an app because none of our competitors were doing it. And Seattle is a tech-heavy community, so it seemed like a no-brainer to me," she says.
Promoting a new business through Facebook and word of mouth only goes so far. "I knew an app would be the perfect way to engage customers and keep Pit Stop on their minds constantly—even more so than social media," says Joey.
Understanding that eventually the competition would catch up, Joey created her app even before she had any customers. Joey explains, "I started working on our mobile app the same day we opened. I knew that mobile would be the best way to engage the beer geek community quickly and effectively." Sure enough, the move paid off. Her customers can't get enough of the app and its loyalty-boosting features. "I knew it would be a huge hit," she says. And it is. In fact, it's a success!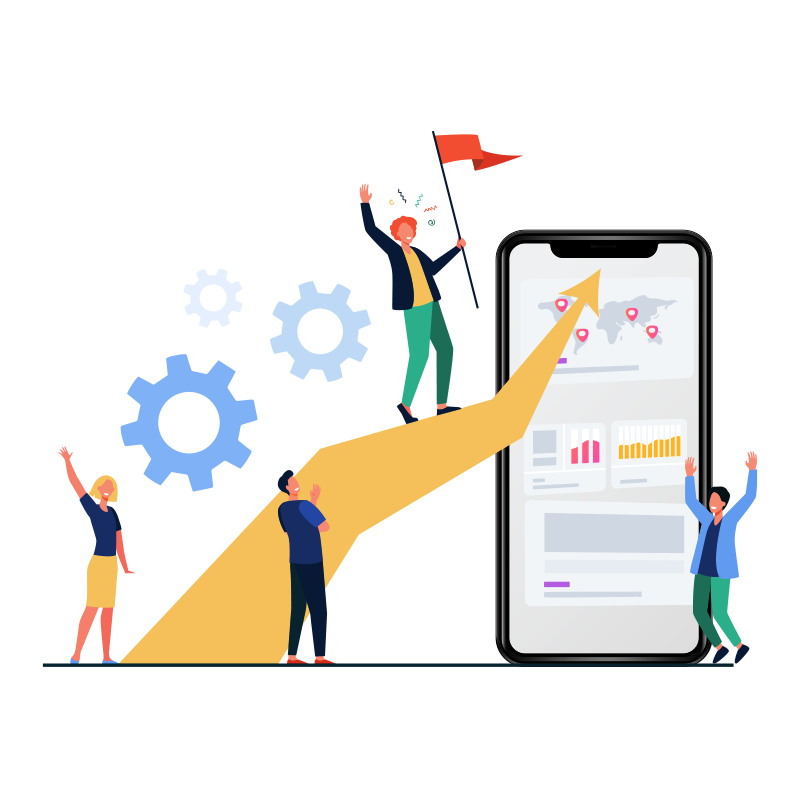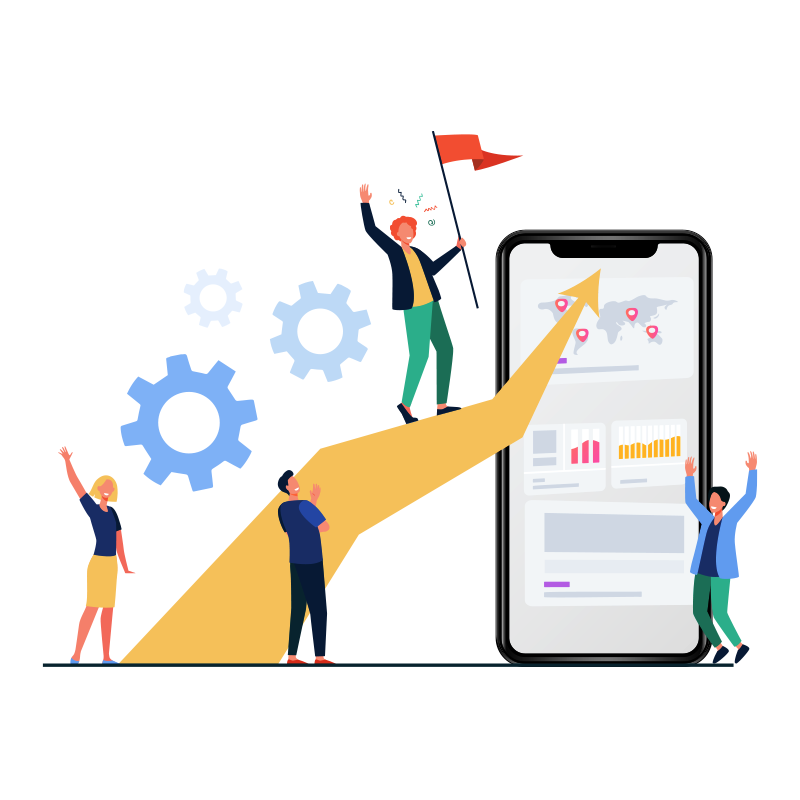 Lead your customers right to your business
When your business has a fixed location, it's easy for your customers to come back whenever they want. But what happens when your business is constantly on the move?
This was the biggest hurdle for Gecko Bus, a Mexican food truck in Nova Scotia that's often spotted feeding its hungry customers. The solution came in the form of—wait for it…you guessed it—a mobile app.
"We decided to build a mobile app because the Gecko Bus is a mobile project," says Gecko's Michael Greer. "We thought an app would be the best way to keep in touch with our customers."
There's no doubt that when your business is on the road all day, it's important for your customers to have a way to find out where you are. Knowing this, the Gecko Bus enlisted the services of their Swiftic app and its many useful features.
"The most important feature of our app is the Google Events Calendar. We upload locations ahead of time so users can find us and buy food. Users can also book the Gecko Bus using the Forms tool."
In addition to increasing bookings and sharing their real-time location, the successful app has helped the Gecko Bus stay more in touch with their customers. "We've been able to connect with people like never before. We can engage existing customers and hopefully snag some new ones in the process," says Michael.
A mobile app can actually change habits!
Greg DiRenzo, owner of New Jersey's Lakeside Fitness Center, faced a familiar problem for a lot of small businesses: his customers didn't want to leave their homes during the winter.
To resolve this issue, he devised a clever scheme that would allow his business to enter the homes of his customers: he put his business app on their smartphones.
Using incentives like loyalty cards, refer a friend, free trials, and push notifications, Greg motivated club members to get off the couch and back into the gym. Soon enough, Lakeside saw what every gym member dreams of seeing: results. Greg attributes a 70% increase in gym membership and a 30% jump in smoothie sales to the success of his mobile app.
"Our members love the app, especially the push notifications," Greg tells us. And with those numbers, we have to agree.
Stay connected to your customers
Every business owner wants to have "regulars"—loyal customers who frequent their shop and can't resist coming back for more. But how do you get regulars, and what's the best way to nurture these relationships?
We asked Allison Lovatt, owner of The Clay Shooting Company, how she encourages casual customers to become loyal ones. Her answer was simple: "By providing them value," she says. And that's something she's able to do easily through her app.
"Our app revolutionized what we do as a company, but more importantly, it gave us a bigger presence in our customers' minds. They get results on their smartphone hours after they've shot, upcoming events at the tap of a button, and ways to book into our big shoots whilst they're at the pub or watching TV."
Updating customers with news and promotions and offering them useful features are great ways to entice them to stay in touch. Allison explains which features her customers love most: "The News and Events are our biggest, most popularly read items. The forms we've created have become really popular too. They allow customers to communicate with us for a number of things including mailings and signing up for shooting competitions."
How to Create a Successful App—As Told by 4 Real Businesses
You've just seen how 4 small businesses used their mobile apps to change their business for the better. Now it's your turn. And remember, and ON AIR App Builder is here to help. Start now!