Here is everything about creating a Food delivery app. Food delivery apps have become a necessity in today's world. Most of the food items that one needs on a daily basis can now be found online. They get delivered at our doorsteps too. Online deliveries of food items are getting super quick and convenient by the day. Bringing your food delivery services on online platforms can yield you a lot of benefits. Having an online presence usually is associated with being in the public eye which eventually increases your brand's recall value. This means, if anyone is looking to order food or grocery items, your services will be the first that come to their mind.
If your restaurant has an app on the web, you can market yourself better and increase your customer base. The internet has a very large audience wo might be interested in using your services to get their meals delivered. An online presence acts as a middle man between you and your customers.
If you are someone who runs a restaurant or a food delivery service from home, making an app for your business will benefit your sales heavily. Nearly all customers today use smartphones and these smartphones have multiple applications to make the customer's life easier.
. Your food delivery app can be one of them. Your app can also act as a constant reminder to your customer about your existence. Whenever your customer will think o ordering food from outside, your app will flash on their phone menu and they will feel the need of ordering from you.
There are many more benefits of having a food delivery app. Some of them are: –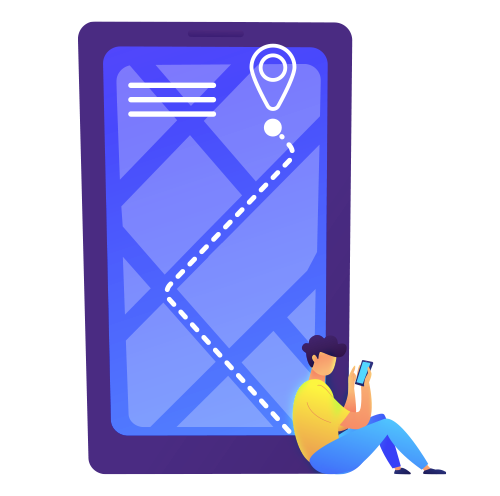 1. Speed of Ordering Food Online
Nowadays, time is money. Everything revolves around getting a lot of work done in less time and being productive. When you give your customers an app to order from, they get the opportunity to go over and get done with the process instantly.
Food delivering apps do not only let the customer place an order in a few clicks but also get their order delivered at their doorstep. This saves the customer a lot of time because they do not physically have to go to a restaurant or a store to get their food supplies.
2. Ease of Ordering Food Online
Ordering food online is very easy and convenient. Every customer looks for convenient ways of getting their job done and apps work the best for them. An app allows its customers to stay at home and order all the food that they want just by a few taps on the phone screen. Even paying for these items is a very easy process. A food delivery app will give all your customer the ease of ordering food from out.
3. Enhancing Online Customer Experience
Customers receive the best customer experience via an app. If the food and payment options are easy to navigate on your app, the customer is going to love ordering food from your restaurant. All queries and questions that a customer might have can instantly be resolved by an app due to its quick customer response services. This makes the customer feel happy and satisfied after ordering food from your app.
Aren't you already convinced to make a food delivery app for your food delivery business? Yes, isn't it? We will also tell you how you can make a food delivery app for your food delivery business. It's super simple. Read on!
The first thing you need to do is get everything you need ready. There are a couple of things which remain constant about your brand and have to be displayed as a part of your app.
Brand Logo
Brand catalogue
Images of your products
Business information- Address, email id, telephone number, etc.
These aspects of your food delivery app are very important and need to be kept ready in advance. All these things are super important and will be displayed on your app interface for your customers to visibly see.
Get onto ON AIR App Builder
Next, get started with ON AIR App Builder. Get on to the ON AIR App Builder portal and start making your app in 3 simple steps. The best part about making an app on this portal is that you do not need to no coding. Yes, you heard us right! You do not need to know any coding to make your food delivery app on ON AIR App Builder. The portal charges a very nominal fee to make your app which costs hundreds of dollars to make elsewhere.
After you have started making the app, you need to add your products along with their prices and details on your app. Y0u also need to add your business contact and billing details. When your customer visits your app, they will be able to see the range of products you have in a systematic order. Once they have chosen what they wat to purchase, they will head to the cart to place the order and the transaction will get competed.
Choosing an app design is a very crucial step in making an app. How your customer perceives your brand depends heavily on how you have designed your food delivery app and how it looks as a whole. On ON AIR App Builder, you can choose from a wide array of stylish and trendy app designs which will make your food delivery app stand out from its competitors
Creating a Food Delivery App
You don't have an app yet and want to create your own app? With the ON AIR Appbuilder it's a breeze. And you don't have to be a programmer to do it. Whether it's a restaurant, hotel, or other business app, you'll find a wealth of options that will revolutionize the way you build an app. Get started now!