You plan events like weddings, fairs, conferences or festivals? Would´t it be great if there was the right event app for that? At weddings, for example, all the pictures taken with the photo box would be immediately accessible. At festivals everyone could look at the schedule or the map. You can create your own event app with our ON AIR App Builder. It's fun and there are no programming skills required. Get started now!
The ON AIR App Builder at a glance
Creating an event app is a piece of cake thanks to the ON AIR individual kit system. With full functionality, you can use the App Builder completely free of charge. That means there are no limitations. Only when you for publishing your app costs incur.
Create an Event App: Getting Started
After registering on our website, you can start creating your event app directly. In the following sections we have listed the first steps: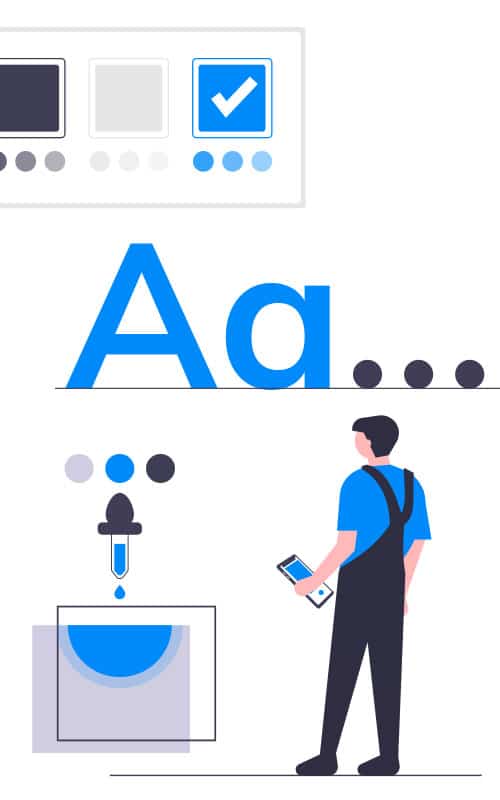 The colors of the wedding are blue and pink? The corporate design of the fair is green? You can customize the different colors in your event app as you like. Among other things, you can determine the background colors and set highlights. In addition, you can use a background structure where the intensity can be adjusted.
You want to use a serif font in your app? Or should it rather be a San Serif font? Roboto, Open Sans, Raleway & Co. – Choose your favorite font from over 30 different fonts.
You can even customize the main menu in your event app according to your wishes. If you have selected one of the four layouts, you can create different menu items. We have already created legally important points such as data protection or imprint for you. These only need to be adjusted by you.
On the home page of your app, you can either display a full screen or use individually composed elements with your content.
Many features in an event app
After you have successfully completed the first steps, you can use many more functions in the app builder. You can, for example, integrate your social networks or integrate directions to get to your venue. How about a gallery, map of the area or contact information? All of this and more is possible with the ON AIR App Builder!
Publication of the event app
Are you satisfied with your app? Then let it be tested by as many people as possible. Finished? After you have entered all the required data in the publication section in your ON AIR cockpit (and you got your certificate issued by apple), you can finally publish your app!
Are you too busy planning your event? No problem. Optionally you can book the publication service with us. All you have to do is give us some information. Then we upload your app in the App Store and Play Store, create all certificates and bring your app in the review process of Apple and Google. Within a few days, your app will be available in the respective stores. Yeah!
There are various design templates for your event app
No matter if wedding fair, Hip Hop festival or flea market – in our App Builder you will find the right design templates for every event. Of course, you can adjust these to suit your own taste.
Create an event app with the ON AIR Appbuilder
You want to excite your family, friends or customers with your own event app? Then test the ON AIR App Builder. There are so many options available to make the app revolutionary. Without any programming knowledge. Start now!