Mobile apps have opened avenues to massive opportunities for small and medium sized enterprises. From managing tabs of customers, to promotion, to managing payments, an app can do everything. Mobile apps are playing a significant role in fuelling the growth of enterprises. The best part about apps is that apps revolutionized the business world way more effectively then any other digital avenue.
Apps have now changed the way people think. The outlook of a business towards their customer has changed likewise, customers have started perceiving businesses differently. Previously, enterprises sold products to their customers and their relationship ended there but as times have progressed and apps have come into existence, a customer has become the king of the chain. With an app an enterprise can offer more than just a product transaction to its customers. Pre-sale and after sale services have too now come in the picture since apps allow enterprises to do so. This makes the customer feel special and allows them to trust the enterpriser's services fully.
Apps have now paved way for the new digital age where customers can fulfil every need just at their fingertips. From placing an order for the monthly groceries to playing trending games, there is app for absolutely everything. Companies and enterprise are now opting for engaging apps to create a larger customer base and more revenue for the business.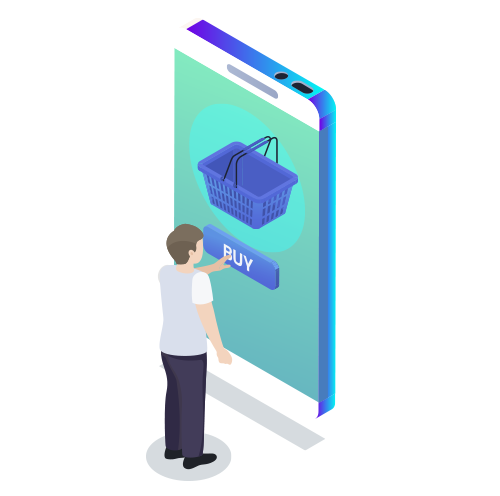 The other thing that works in favour for businessmen to have an app for their enterprise is that apps are getting more and more cost effective by the day. Building an app which is feature rich and highly effective has gotten very affordable. The shift between the prices of app creation has decreased over the years due to the popularity of business apps and the number of people using it.
There are a huge set of reasons as to why you should opt for an app as a business enterprise. A few of them are: –
A brand can create a lasting impression in its consumer's mind only by being in front of their eyes for a long time. A customer has a retaining power which an enterprise can take advantage of to the best of their abilities. If your customer manages to retain your brand in their head for a long time, you are doing something right. Visibility is a major component of brand promotion and creation of the brand's app plays a large role in contributing to it. If an enterprise's app does well on the web, they would get more recognition than any other social media platform.  This is because apps exist on a cellular device which a user uses all day. Looking at the brand's logo on phone screens definitely increases user retention and creates awareness of the brand. Once people start getting aware of your enterprise widely, the traffic on your app and website increases because of more engagement.
There is a fraction of start ups which start with a small investment and become globally recognised enterprises in just a decade. How do they do that? A huge number of these companies have used mobile marketing via apps to it's fullest potential. They made handy apps of their brand which changed the game by letting consumers shop online and make payments for the same online itself. They gave their customers an easy and convenient shopping experience.
Making local things recognised worldwide and making customers abroad be interested in goods available in small parts of the world, apps have helped thoroughly. Payments and after sale services have also been made smooth and hassle free. This feature of an app does not only let an enterprise owner cater to a local audience but allows the brand to go global giving them a wider reach.
With a constant app presence, enterprises can stay in touch with their buyers on the move and cater to every demand and query of theirs as well.
Customer Engagement and Loyal Customer Base
Attracting traffic to your brand website often seems like a time consuming and a horribly gruelling task. An app saves you from the trouble of it since it does not depend upon chance traffic. An app is consciously found and downloaded by users. When a user feels the need to download an app, they are fully aware of what the app might consist of which makes this traffic highly organic. If after downloading the app and checking out the features a user continues to find the app useful, they become loyal customers of the enterprise. A mobile app with a good user experience stands far ahead of any other digital strategy. It is an aspect of the digital space which allows the user to connect with the brand at any given time and place. With optimized device features, an app can help an enterprise to get a large group of users engaged. Adding exclusive features to the enterprise's app such as gaming and music would just be a cherry on the cake for getting customers engaged.
Gathering User Information
Due to the widespread notions of having a phone, most of the people have mobile phones today. This is the reason why selling products on apps has a positive effect of enterprises. Collaborations among employees, partners and customers is now just a click away.
Mobile applications have in built device specific censors which help an enterprise in gathering customer related information. The step of gatshering information of customers is very essential for enterprises since they can gauge what the customer would be interested in buying and provide them with the same. Greater customer reaction, push notifications, faster feedback, easy process of buying and selling are the perks of having an app for your enterprise.