You need to stay ahead in every business that you choose. Especially if you choose to run a catering business which is highly competitive. Your aim should be clear of keeping your catering business ahead of all the other competitor businesses. To do this, adding new and innovative features to your catering business will do the job. You can have an app for your catering business to begin with. With an app, you will be able to connect with your customers better and manage the business smoothly. It will kill two birds with one stone and give you the benefit of it entirely. Read the article further to know more.
Almost every other business is understanding how important it is to adopt technology in their undertakings. Every business benefits a lot from adding new features to their business since it lets them connect with their customers better. For a catering business, an app can work wonders. Whether you have owned a catering business for years or you have just started out recently, an app can help you through with getting popular amongst your target audience.
When you run a catering business, it is very important to be known and recognized by potential customers. There are many caterers present in the market trying to sell their services. Your business needs to have something new and different to instantly connect with your audience. An app can make your business popular amongst online users, giving you a higher number of people to cater to. Having an app, familiarises people with your catering business and eventually makes them your potential customers. Marketing your catering business, the right way is what you have to master and making an app for your business is an essential way to begin with.
How making a catering app can help your catering business: -
You can connect with wider audience when you have an app for your catering business. The internet has a wide user reach which you can take advantage of for your catering business. When your app is live on the web, your app is showcased to millions and millions of internet users. The people who are in your locality and can get food deliveries form your catering business can download your app and get in touch with your catering business.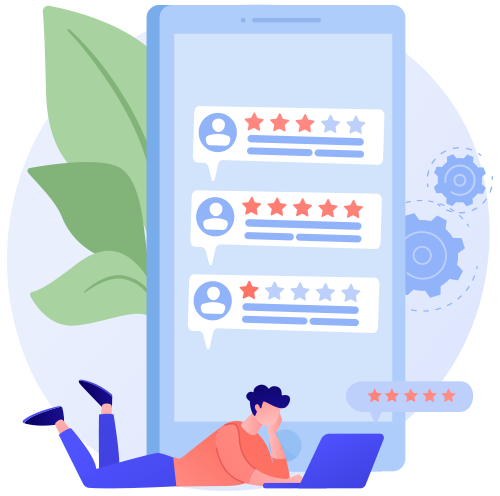 People who are interested in using your catering services will definitely go ahead and download your app. This will give you a pool of internet users who will be interested in being served by you giving your catering business a wider audience to cater to.
Ordering food from a local catering business is a long process. A customer has to get in touch with the catering business, ask them if they deliver to the requested address, place an order and then wait for their order to arrive home. A catering app can get down on the first three steps of the food ordering process and make the entire process a lot quicker. Interested customers can get on the app and place their order instantly. The app will itself show whether the order can be delivered at the requested location or not. Payments are also made at a click of button on a catering business app. There is no scope of human error when you place an order on an app which makes the entire process smooth and convenient. This aid quick action in ordering food from a catering business. 
Customer Loyalty is important for each and every business that exists. With an app for your catering business, you can gauge the number of loyal customers you have. People who re-order from your catering business can be easily spotted with a catering app. You can also send in regular updates and discount push notifications to your customers via your catering business app. This will make sure that the customers that have already ordered from you place an order with your business yet again. Having a loyal pool of online customers is very important for your business. You can run loyalty programmes for your business with a catering business app.
It is very easy to receive customer feedback on your food catering app. Normally, if someone liked your food a lot or had something to say about your food, they would have felt the need to call you and put the message across. Once you have a catering business app for your customers, they can post their reviews on your app itself. This practice is extremely beneficial. People who have not tried your out your services will start ordering food from your catering business app after reading and relating to good reviews. The reviews on a catering business app are available for the general public to see.
5. Allows Regular Updates
Regular updates on your catering business app will allow people to take action and will eventually earn you higher profits. You can send your customers regular updates about various discounts and offers as push notifications. If they are interested in those offers, the will instantly click on these notifications and complete the action. This is why it is very important to send on regular updates to your app users.
Sending in regular updates to your app users also keeps your catering business in the public eye. They will not forget that your brand exists and will always order from your catering business when they are in need of ordering some food.
App for Catering Business