When does the castle festival take place in Selva? Which doctor has emergency service today? And what about the weather? These and many other questions answered the app "AB Info", which was created by Jens Lötzsch with the ON AIR Appbuilder for the district town of Annaberg-Buchholz.
The problem in Annaberg-Buchholz
There is always something going on in Annaberg-Buchholz. However, according to Jens Lötzsch, it would be a problem to find out WHAT happens exactly WHEN and WHERE. There are events on one website, emergency doctors are listed in the weekly papers, and various sites are listed on other websites. How should one still keep track?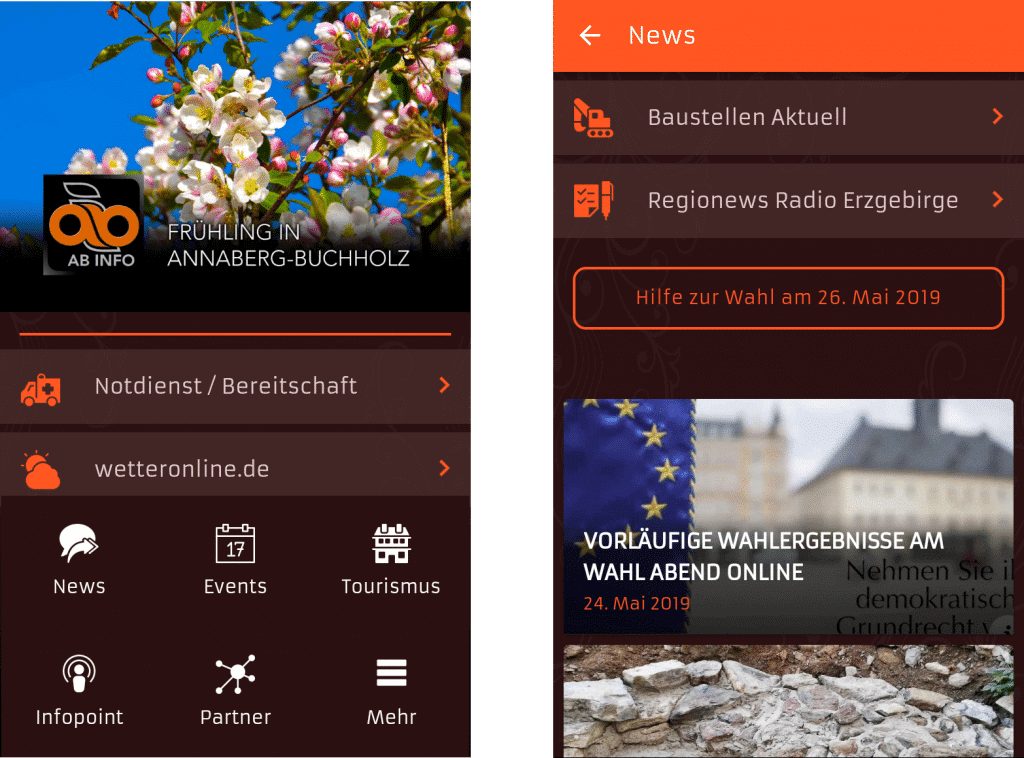 That's how Paul Reuter – a fire department employee – came up with the idea of developing an app. Whether event, emergency physicians, weather or sights et cetera. In an app you have everything at a glance. Always and everywhere on the smartphone.
A City App with the ON AIR Appbuilder
Said and done. After a short consultation with the city, Jens Lötzsch has implemented this idea. With the ON AIR App Builder! Within just four weeks, he developed the app "AB Info", which is now available for free in the Google Play Store and Apple App Store. A great addition to Annaberg-Buchholz!
This is what the city app offers
After the launch, the app offers eight selection fields, including stand by for emergency duties, news, events and tourism. In the News area for example the user finds out about the current road closures in Annaberg-Buchholz. The events section informs about any get togethers in the area.
The app is not only beneficial to locals but also for tourists. For instance, the new offer can help with the search for accommodations or information about the bus and railway.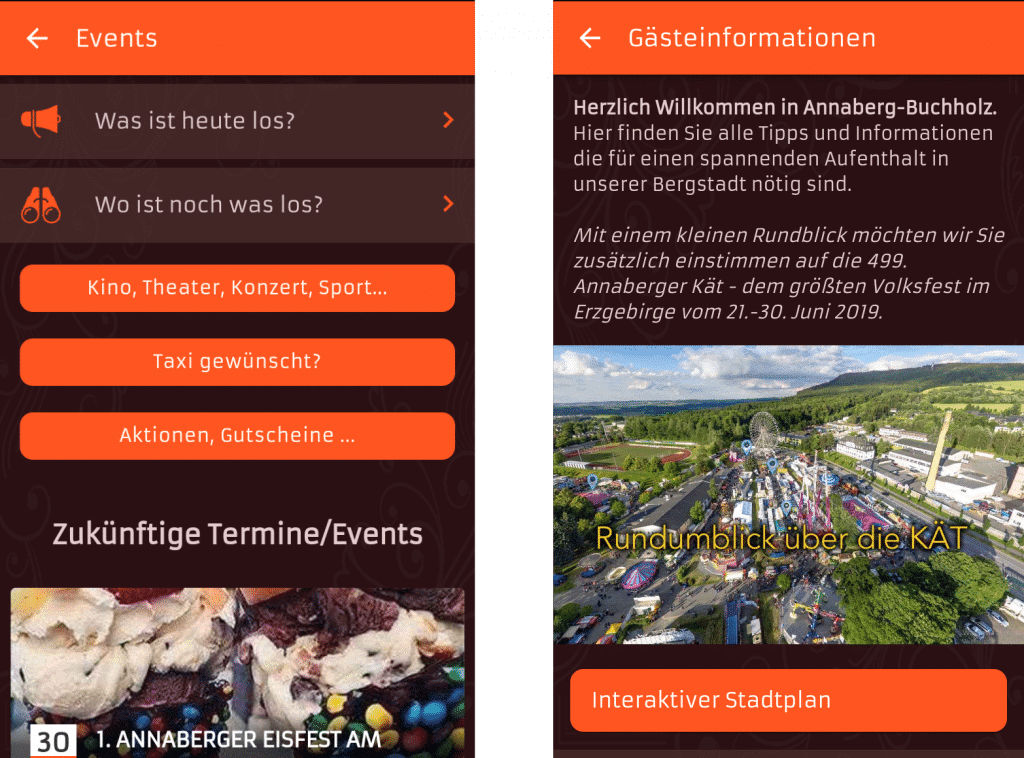 Conclusion for the city app
Within only four weeks, Jens Lötzsch created the app with our ON AIR Appbuilder. And he's not an software engineer. Despite that, it worked great with our tools.
More information can be found in the report:
Die Kreisstadt in eine App gepackt published by FreiePresse.
Would you like to create your own app? In our ON AIR Appbuilder, you have an incredible amount of options to make creating an app revolutionary. Without any programming knowledge you can create your own app!