Here is everything you should know about Reselling Business Apps. Reselling, the word itself seems too complicated, doesn't it? But, it's not! To understand how a reselling app works, first we need to understand who a reseller is? A reseller is somebody who buys commodities in bulk from a wholesaler or a retailer and sells them directly to the customer. This is not done for free, of course. A reseller adds a margin price on to the commodity and sells it further to the final customer and gets his money.
You might be thinking, what is the difference between a retailer and a reseller then? The main point of differentiation between the two are that a retailer needs a shop to sell while a reseller does not. Resellers do their business online. They do not need a designated shop to sell their products, they do business through an intangible, online store.
The concept of reselling business apps has been blooming since a couple of years now. The fact that there is not much investment required in starting a reselling business online makes the process very appealing. There is absolutely no capital required in terms of having a store A reseller can put up their catalogue online, customers can choose their best picks and make in an online payment for the purchase. It makes the process a lot easier for the seller and the buyer as well.
People refrain from doing business online since they think of it to be risky which is not the case at all. Creating a mobile reselling app might sound too taxing and troublesome to you, but once you get the knack of doing business on it, there is no stopping you. 
If you are wondering how you can start your own reselling business and help it become a great success, here are a few aspects you can consider: –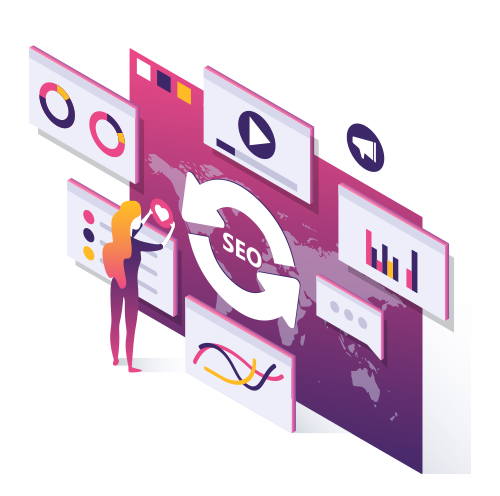 Understand what you are trying to sell. Choose a vertical in which you would like to sell your products. You being a reseller cannot be selling anything and everything. You need to create a niche of the products you sell so that your customers know exactly what kind of products they can purchase on your app. Knowing what you sell is an important step in every business. Once you know what you sell, it becomes easy to proceed further with the process of reselling. On your app, your product catalogue needs to be filled with products belonging to a common product niche. They cannot be absolutely disconnected amongst themselves.
When a customer is looking for a certain product and gets onto your app in order to purchase it, they will find the particular product along with other related products they can use. This will help you as a reseller earn more revenue and help your buyer navigate exactly what they want.
Target audience is an audience which will be remotely or largely interested in buying your products. Your target audience is the prime aspect through which you will get revenue. Understanding what your target audience wants is very important for your business. From their likes and dislikes to their needs, everything about them is very important for your reselling business. To understand your target audience, you will have to do a lot of research. Getting to know of how your consumers behave will make it easy for you to sell stuff to them. I you get the knack of how your consumers behave when they interact with a product, you will know what to expect for your app and your products as well.  Your target audience can be chosen considering your customer demographics and psychographics. Age, gender, Geographic location, all such aspects come under setting a Target Audience.
Now that the world is advancing rapidly towards being digital, your app and your reselling business too have to be updated with the times. When you create your app for reselling you need to promote it to the best of it's ability in order to attract a higher number of customers. The more people get to know about your app, the more they will feel you can fulfil their need. Once your app is made, you can make to go live on the app store as well as the ios store where people can get to know about it. They can download your app too if they feel your reselling app gives them any kind of utility. Promoting your reselling app on other social media platforms will also work wonders for your brand.
More the number of people knowing about your brand, more the sales. Since your reselling app is just a middleman between your customer and the product manufacturer, you need to make sure you go wild with your promotion. If the promotions are not up to the mark, you end up with no commission in your hand. This is why promoting your reselling brand is so important.
Considering you have a reselling business app with an array of products to sell, your app will interact with customers of all age groups. People who are of a higher age may not understand technology thoroughly. This is why, your reselling app needs to be made in such a way that it is easy to use. The catalogue, the selecting options as well as the payment options should be easy to navigate by the user. If your user fails to understand your app, they might just get frustrated and stop using your app in the middle of the transaction. This is when you not only lose out on sales but an important customer too. Keep your reselling app simple and easily accessible with the interface being super easy to understand.
All about reselling business apps
Isn't making a reselling app and starting a reselling business very beneficial? You can be a mediator and earn your money without having to invest anything in your business. If you want to try making a reselling app, make it on ON AIR App Builder. Start Now!