App development has seen a significant jump in the previous decade. The companies, whether large or small scale, have taken app development as the primary method of digitizing their businesses. As part of their digital strategy, apps are playing a crucial role in maximizing business, providing seamless user experience, and collating user feedback in real-time. The companies to have seen huge growth once they have enabled their business through customizable applications.
All of this has enabled a huge market for those developing apps for companies or individual businesses. There is an immense possibility when it comes to generating revenue from it. App development and its sale can generate revenue too from the app's in-app purchase schemes to in-app advertisements. Monetizing products have also become easy with apps running them smoothly. Alli-in-all, while apps have made our lives easier, it has also made it easier for companies to prioritize their applications and work to improve them.
This huge demand for app development has made way for many development companies and developers taking this role. While making this application is easier, marketing and promoting them becomes a task. The challenge is that you don't know where to start. Most developers feel the problem when they have to find app advertising platforms.
In this article, we have brought to you the 9 best mobile app advertising platforms of 2022 that you can refer to for app advertising and bring yourself huge revenue.
Mobile App Advertising Platforms of 2022
As a developer, your primary focus is to bring optimum revenue to your application. But you have no idea when it comes to selecting the best platforms for app advertising in 2022. Do not worry as we bring to you some of the best app advertising platforms here in this article:
One of the best platforms where you can go for app advertising solutions is Tapjoy. Most of the top mobile game developers consider Tapjoy as their primary app advertising platform. This platform has huge experience with in-app purchases which forms the backbone of monetizing the application. If you are a gaming developer, Tapjoy should be your destination. 
What do most gamers do when games ask them to buy a feature to finish the game? Most gamers leave the game and download others. To avoid this scenario, Tapjoy has brought a feature where they provide incentives for downloading the game. It provides them with virtual currency if they partake in real-world actions. In this way, gamers don't feel worried as they have to shed less currency on buying the product. If the user watches an ad for 5 seconds, Tapjoy provides them 10 virtual coins. It completes the purpose of getting maximum viewership for the ads as well. So, Tapjoy provides satisfaction to both sides. 
In this way, the players can have access to premium content in over 20,000 games in the Tapjoy network on more than a billion devices. These features have helped Tapjoy to enable a system that is best for the users and the advertisers. It also provides the feature of selection by users as to which ad they want to see. It can be the perfect app advertising platform that can multiply your earnings.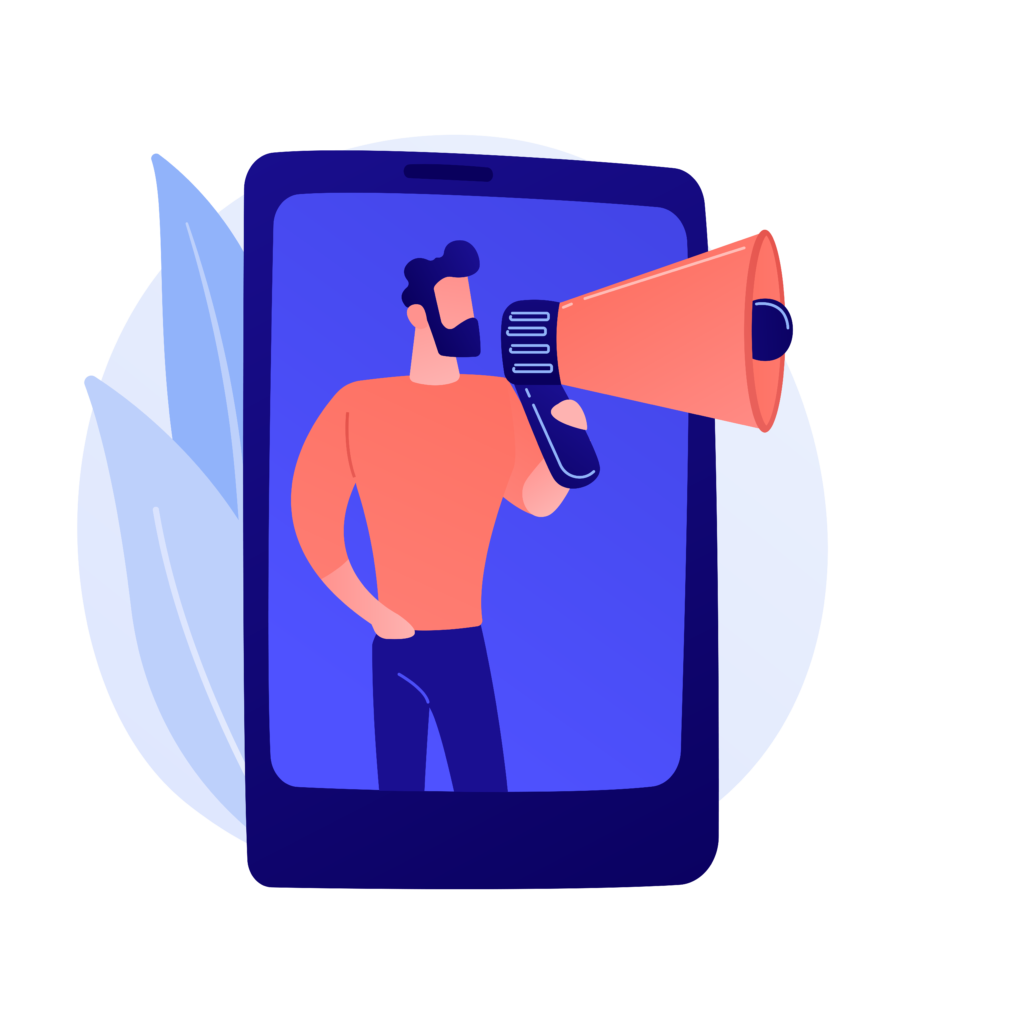 AdMob is also one of the app advertising platforms which has been highly commended by developers and users alike. It is also sometimes referred to as the child of Google, the great search engine. It has a huge advertisers' network which can help your business grow on billions of devices. The fact that it has been acquired by Google provides it with much credibility and reputation. It has helped the app scale its growth into other domains of app development as well.
As Google has provided utmost importance to coding, the AdMob SDK offers software development tools to app developers. These tools help the developers to link popular mobile programs such as Windows Phone, iOS, and Android. It enables platform-specific advertising solutions to help developers reach their maximum audience by providing seamless interaction. By doing so, it has elevated CPC to help developers generate the greatest ROI.
Aditic is a big name when it comes to mobile app advertising. It is the Best Marketing Agency in Asia by Industry Experts. It guarantees to bring marketing solutions to one place for creating Service and Brand tales for present and future generations. It is a 360-degree marketing agency that focuses on customizable marketing and growth hacking techniques to increase ad visibility.
Aditic, the mobile advertising network, has been owned and operated by a marketing company called Sofialys. It offers support to developers on various platforms such as Blackberry, Android, Java, iOS, and Samsung Bada. As a developer, you can take the services of Aditic to increase your market presence and boost your revenue sources.
Another amazing mobile app advertising platform of 2022 is One by AOL, earlier known as Millennial Media. This platform provides excessive support to game publishers, individual development teams, and mobile developers who work for any specific platform as well. It helps the advertisers display their ads from other networks through the Ad Network Mediation support system.
The developers can use this app advertising platform to monetize their app across devices and formats. People can do so using one single scalable software development kit. Through this kit, we can manage their ad serving, mediate their networks, and bid for it in real-time. The company also offers transparent reports and controls which contain ranges, pacing, targeting, and pricing of ads.
One by AOL recently had its first public offering and since then it has made a place for itself in the eyes of stakeholders. Also, can act both as a campaign platform and an advertising marketplace. Can even structure a campaign for advertisers while offering them Business Intelligence and customer research. Also provides them with a systematic dashboard from where advertisers can obtain all forms of reports and transactions to date. Developers also have the option to assign traffic across networks based on CPM. They can do it by utilizing location, revenue, and percentage.
There is a provision of also promoting their apps within their one application. So, if you want to monetize and advertise using one platform, One by AOL should be your priority.
Byyd is another platform that has grown immensely in recent times because of its platform-centric approach. Formerly known as Adfonic but was later changed to Byyd to provide brand cognizance. It has an amazing fill rate to start with. It has a 95% fill when it comes to iOS and Android platforms.
The platform provides utmost importance to rich media ads as well as a platform for big brands and corporations to showcase their advertisements on the apps. Some of the big brands that utilize Byyd's service are ESPN, Samsung, and Amazon. One of the biggest positives with Byyd is that it has the capability of managing several accounts at one time. It is also a popular platform from which you can buy mobile inventory through Real-Time Bidding technology. They provide several targeting options such as Location, App category, User interests, OS, Device types, SSP, network types, etc.
Another app advertising platform that is largely preferred by app developers is Chartboost. The most important reason why so many app developers prefer Chartboost is because it commits to serving gaming ads with integrated services and built-in analytics. By doing so, it provides cross-platform promotional campaigns for advertisers and publishers alike. This means that you can have more information on what a user is doing with your application or game. You can have that kind of analytics-ready with you.
The platform provides amazing creative solutions which help publishers and advertisers alike. Some problems may arise when there is heavy utilization of app marketing professionally. Chartboost intends to solve these queries through its unique solutions. The platform allows the gamers who are present and playing the game to look for the next fun gaming app. Therefore, it displays those apps while playing and gives a Call to Action button for downloading them as well. However, the best part of Chartboost is that developers can begin the process simply through 5 coded lines. In this way, they can simply integrate the app and start displaying the ads.
Here, the developers have the option to customize their design and decide on how the ad campaigns would function. The platform also awards virtual currency if a user views a video. It has more than 12 billion game sessions a month and the company uses this data to provide monthly statistics to the developers to better their app. The platform prefers interstitial and high-definition video ads of new ads and apps. It also helps in cross-app promotions and even allows the publishers to feature their ads as well. It has some great dynamic ad templates that the developers can optimize according to their own app's user experience.
One of the most used app advertising platforms is AppLovin. It serves requests for more than 7 billion ads per day and displays more than 10 terabytes of data daily. Helps the users in personalizing recommendations as well as selected promotions. It is another platform that has been largely preferred by game developers as it allows them to monetize their games and increase their user performance. The 10 terabytes of data that it generates daily, used to give users personalized ad recommendations. They can select only those promotions that the users want to see and block others
The platform also features an in-app bidding monetization platform which helps the developers and advertisers maximize their earnings. It runs an unbiased auction where the advertisers can bid for their ad inventory and drive competition. Even the developers have the option to see higher CPMs.
Flurry is an excellent app when you are finding mobile app advertising platforms. The platform's main vision is to make the developer's app flourish and earn more and generate as much revenue as possible for the app. The platform has more than 10 terabytes of data which has been assembled from more than 700 million smartphones to help developers provide better solutions to their users. This data can be all yours if you are looking to maximize your earnings.
Further, the platform has some cutting-edge analytics tools which have been dedicated to elevating your ad to the right position and viewers at the right time. It is mostly used by developers for takeovers, video ads, and interstitials on Android or iOS platforms. The platform provides the publishers with features such as Ad Serving, Targeting, network mediation, and reporting.
Vungle is an interesting platform that looks after pushing your ads in the most creative ways possible. It aids the advertisers and publishers to convert their ads into engaging experiences through video ads. This helps the users remain fixated on the ad and eventually end up signing up. How many times have we downloaded apps for which we find the advertisement funny or intriguing? Vungle helps you with just that. It keeps the users engaged throughout the ad.
Through the easy-to-use publisher platform, the publishers can grow their user base and grow their revenue easily. You can improve your user experience through the adjusting, monitoring, and controlling features that are present on the platform. The easy-to-integrate software development kit helps the publishers to deliver creative ad experiences to the users.
9 Best Mobile App Advertising Platforms of 2022
There are hundreds of apps that are uploaded on iOS and Android daily. The aim of all of these apps is to earn maximum profits and to maximize their user base. Therefore, finding the right platform to fulfill both these aims is a necessary step to take during app development. The app advertising platforms that have been mentioned above help the publishers and developers alike in creating ads that are creative and reach the maximum user base. Now that you know all the advertising platform for promoting your app, let's create one with ON AIR App builder in three easy steps. Start Now!