Smartphone users, and consequently app users, are increasing in numbers with the advancements in technology. The mobile apps would overall generate approximately $935 billion or more by 2023. In fact, on average, mobile app users utilize 30 apps overall throughout a month or ten apps daily. 
Given the high popularity of app with consumers, businesses focus on creating smartphone-based apps to increase their customer reach and profits. Developers add many dynamic features and configurations here to improve the user experience of the consumers. A higher-quality experience ensures more app traffic, retention rates, and conversions. 
Besides selling their products and services via apps, brands can use particular strategies to increase their profits directly through app usage. In this article, you would how brands can make money with apps and related details.
The necessity of a mobile app for business
There are particular reasons why mobile apps are effective development plans for businesses other than websites. They are:
Informative– Customers can learn new information about the business and the offers through apps. They would get access to information like bookings, new products, offers, and prices on one platform. 
Stand out: Many brands do not have a digital presence, or more specifically, mobile apps. Therefore, after developing an app for Android or iOS users, your brand would stand out to them over other options. Essentially, mobile apps work as another medium for customers to reach the business directly. 
Targeted promotion– Companies with mobile apps can target their products/services to a select group of users. Developers provide customization tools for brands to set the target base for their offers. For example, if a brand produces gym equipment, it can market the products to fitness-oriented users. Here, adding accurately designed UI components like taglines, video, and themes is effective. 
Concentrated promotion– Websites include a lot of content that users have to browse through. However, this can get confusing; comparatively, mobile apps have a simple interface and easy-sorting features. 
Available models for monetizing apps
To make money from an app, brands can add particular revenue models to their mobile apps. These are effective for both Android-based and iOS-based apps, which grow different levels of app revenue. Statistically, Apple users spent overall $19 billion, and Google Play users spent $10.3 billion on apps in 2020. 
There are effective models brands adopt to earn additional revenue directly from app usage. Seven of them are detailed below.
One of the most effective tactics to earn money through mobile apps is to use the Sponsorship technique. Here, app developers partner with particular sponsors who have a similar target audience. You can create a deal with your sponsor company; your mobile would promote their apps, and they would provide support with resources.
To earn money from the sponsors, app owners can take a monthly sponsorship fee or share the revenue equally. However, most companies only agree to sponsor an application if they find value and profit potential. App must provide unique features that meet the sponsor's standards, and the user count should be high already.
This type of monetization plan is mainly a joint effort for both the app developer and the sponsor company. Through this collaboration, both partners can increase their overall sales and revenue.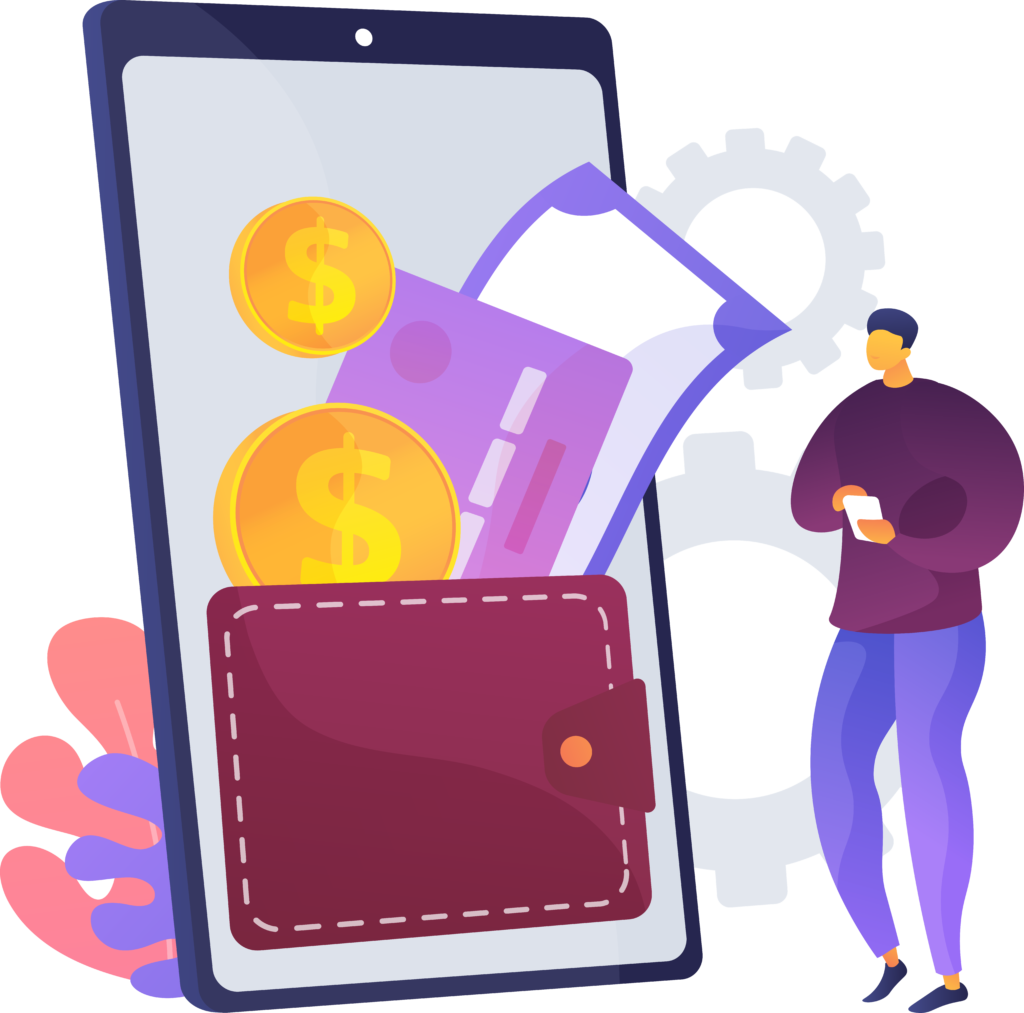 Consumers use free apps more frequently compared to paid apps. Thus, brands focus on building free mobile apps for their clients. Statistically, 92% of Apple AppStore apps and 96% of Google PlayStore apps are free. 
The revenue model of freemium upsell is a mixture of both free and paid apps. When consumers download this application, they get it for free. But, there are premium features available that they have to pay for.
Originally, users can download the app for free, and it includes multiple useful features. After they gain a good experience with the app, users are more likely to promote the app's value. This increases customer reach for the brand and boosts overall revenue. 
One notable example is Spotify; users can listen to music via an internet connection at any place and save playlists. The interface is simple to use, and there is a large variety of songs available as well. This improves the experience of the users who continue using the app and, with time, gain brand loyalty. 
Afterward, the app owner pushes extra features like no-advertisements and offline listening to users if they pay a fee. To improve their experience with the app, multiple users agree to the extra payments. Indeed, this revenue model has slight similarities with in-app purchases. 
In-app purchase is one of the most popular methods for brands to make money from an app. Consumers find this tactic highly useful and contribute to the brand's revenue increase.
To elaborate, in-app purchases include additional content that the business owners present to their customers who pay to access the offer. Some of the common offers app creators provide include bonuses, virtual currency, coins, and premium-level items. 
For example, gaming apps provide in-app purchases like customized characters, extra lifeline, extra tickets, or custom tools for the next levels. Here, users have to pay a certain amount of real money digitally to avail of these offers. Statistically, consumers spend 25% more time on mobile-based gaming apps than on other platforms. In-app purchases are a major contributor to this count.
Apps generally include free features as well that users can utilize even if they do not engage in in-app purchases. This is effective for keeping the interest of the users in the app and building their trust. To note, some of the consumers can decide to accept in-app purchases in the future. 
Multiple businesses opt for subscription-based revenue models to make money from an app. Generally, the content available on these apps is free to use for consumers. Afterward, they can subscribe to the mobile app to continue gaining free access to content available on the app. 
Moreover, many developers provide a free trial option for users to get used to the app functions. Here, users get the option to choose yearly, monthly, or weekly subscriptions. 
To specify, the trial version is an effective medium to build customer loyalty to the mobile app. Users get a better understanding of the app and get acclimated to its uses and features. The effects of the subscription strategy are visible gradually; users who avail of this plan become long-term customers.  
Startups or small-scale companies especially get higher benefits if they offer free trials. This tactic helps boost brand image and works as a testing phase for mobile apps. Overall, this strategy is compatible with brands that provide cloud services, video streaming, online news, or audio streaming services. 
As mentioned earlier, both paid apps and free apps appeal to different groups of users. However, some app users want to gain extra features that paid apps to provide. In this context, a one-time payment strategy is a useful option.
It is important to mention that consumers are more comfortable with apps that their trusted brand produced. They are ready to pay for the app, so showing them what to expect is important first. In this context, developers create a lite version of the app that they launch to end-users for testing.
In case the users find value in the lite version, they would pay money to buy the premium version later.
This specific strategy works with app owners who want revenue increase through their mobile apps. Here, the consumers contribute money to the service as financial assistance, raising the overall revenue. End-users can use the apps to earn money as well, for charitable causes or trusts.
This strategy is effective for developers who want to raise money for a specific portion of their app development plan. Brands can pitch their under-development app idea via crowdfunding platforms like Kickstarter. In the pitch, add details about the product and the cost of production.
Here, you can understand the consumer view about the project idea through how much find you acquire. If the app idea appeals to users on these platforms, they would add to your fund.
However, not getting any funds shows that consumers do not have a high interest in the app idea. It is best to rethink the plan carefully at this point and make necessary changes or restart a new plan.
Points to focus on to build a successful mobile app with high money-earning potential
There are particular points one must keep in mind to develop a successful mobile app that can earn profit. Indeed, you must understand them well to implement an effective monetization strategy for your app correctly. They are as follows. 
• Prepare the business model
Brands must have a clear business model set in place for their app before choosing any revenue model. This deals with the functions and infrastructure of the app and mainly why the app users would pay for it. Indeed, it would help if you had a clear idea about what part of the app should appeal to the target customers.
For example, consider if your app has high-level features that are acceptable for inclusion in the subscription plan. Figure out if the users are interested in the app idea and if they are willing to pay money for it. Thereafter, brand owners can decide which monetization strategy would work best for the mobile app.
Not only do users want to use attractive apps but also those that give them real-world perks. Currently, Millennials and Gen Z users constitute the main consumer audience of mobile apps. Statistically, Gen Z consumers spend around 71% of their time on the internet using mobile apps. Both of these groups prefer using apps that give them real benefits. 
Most consumers lose interest in an app quickly; thus, make sure that your app is worth using for the long term. For example, app users would agree to pay for apps that allow them to meet new people or hire transport services. 
Another factor to focus on that can improve the profitability rate of a mobile app is its design. Indeed, consumers prefer apps that have eye-catching backgrounds, soothing themes, and high-resolution media. Also, they utilize apps that are user-friendly, scalable, quick to load, and responsive.
In case a mobile app does not have a good UI (user interface) and UX (user experience) design, most consumers would not pay for its services. So, brand owners and developers should focus on the visual design and feel of the app to gain future profits.
How to choose the right revenue model for an app?
Certainly, there are multiple revenue models available for brands to use for their mobile apps. Each strategy is profitable in different ways, and some are suitable for only specific types of apps. Accordingly, before choosing a model, it is best to research your options and consider the app's features.
Not to mention, app owners should conduct proper research about the interests and needs of the audience as well. This way, it is easier to select a monetization plan that would suit the target audience's taste.
Of course, professionals can implement more than one model in their app development plan. However, it is best not to use many of them at the same time.
Create App with the ON AIR Appbuilder
Overall, brands have many strategies to choose from and use during mobile app development. These are effective plans for revenue growth in the future. Here, it is important to mention that doing proper audience and market research beforehand is valuable. Also, make sure that the app itself delivers on its services. Taking the help of a reliable web development team or online development platform like ON AIR App Builder would help you with all of these concerns. Start Now!