Running a small business is tough, demanding, and for most, it's a 24/7 labor of love.
Keeping customers happy can be challenging. And doing this while dealing with the competition, managing your cash flow, and creating a work-life balance can send the stress levels of the average small business owner into overdrive.
But it goes with the territory, right? No pain, no gain. At the end of the day, the rewards of having your own business make it all worthwhile. And here's some more good news: while there's no magic spell that turns everyone who walks through your door into a model customer, there is a solution that can help you run your business more smoothly and efficiently than ever: your mobile app.
So, we are sharing five ways your app can help your business grow and succeed and tip the work-life scales in your favor.
1. A mobile app keeps those purchases rolling in even when you're asleep
If you use it wisely, an app can be like a handy personal assistant that helps you merchandise your business when you need some extra time for things like working the grill, coaching soccer, or sleeping past dawn. If you're a store owner, for example, you can use mobile commerce tools to create an online store that sells your products around the clock. And if you're in the food services industry, your app has some great time-saving features that benefit both you and your diners.
Add the Store tool to organize and showcase your merchandise in style, enticing customers with stunning images of your products, easy browsing, and efficient in-app purchasing.
Use your app's Food Delivery tool to let customers view your delivery menu (including tempting photos), place an order, and pay—all through your app. This will save you lots of time and provide your patrons with a quick and easy way to order meals on the go.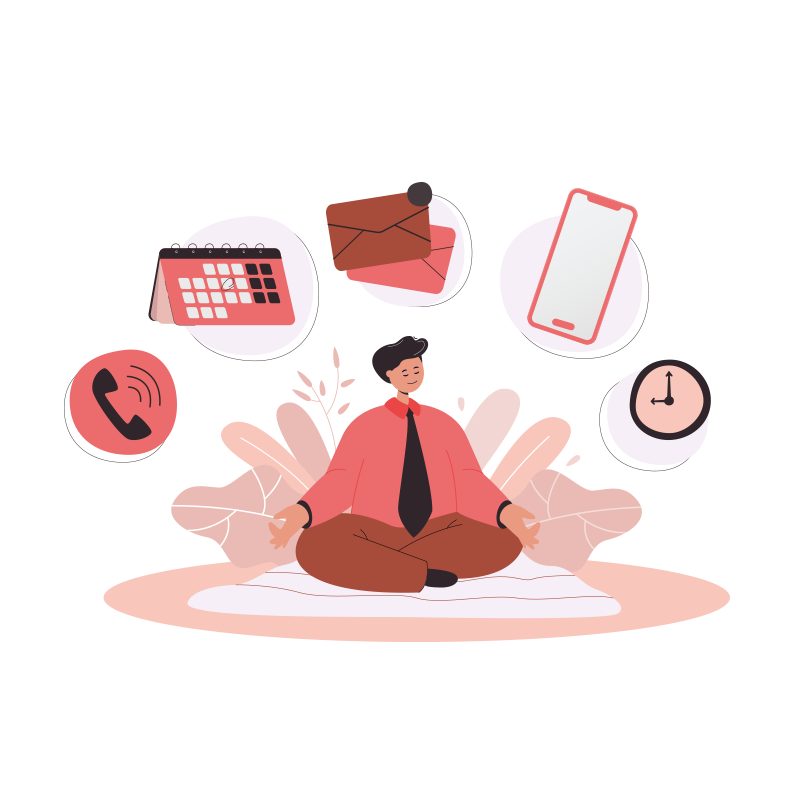 2. An app takes the guesswork out of knowing what your customers really want.
Creating satisfied customers is one of the most satisfying aspects of running a business. And with this goal comes uncertainty about whether or not you're getting the job done. Because years ago, there were bulky suggestion boxes, paper surveys, and cold calls. Today we've gone mobile, which means your customers have a quick and simple way. And share their opinions and satisfaction ratings with you straight from one source—your app:
So, forms make it easy for your users to send feedback, ask questions, report problems, make suggestions, and more. All from your app. This feature enables you to build lasting relationships with customers by keeping track of and meeting their expectations.
The Call Us and Email Us features enable your customers to call or email you with a single tap from your app.
Contact Us offers a variety of simple, in-app ways your customers can get in touch with your business, including your website, email, phone, and street address.
3. An app releases you from time-consuming phone inquiries.
Remember the times when you would have to constantly stop what you're doing (like running the business) and answer phone calls like "Where are you located?" "How do I get there?" "Do you have a branch within a mile of my house?" Well, if you have an app, your customers have all the information they could possibly ask for in one convenient place:
The Maps feature shows customers your exact location, branches, or locations of special events, making it easy and efficient for them to reach you and patronize your business.
About Us provides users with basic information about your business, products, or service. So, you can also use it to market your brand with a catchy, engaging description, and include convenient links to your social media pages and contact channels like your email and website.
4. An app grants you the peace of mind of knowing customers will come back
Getting your customers to come back again and again is very important to the success of your business. Okay, they showed up once, but did you give them enough incentive to come back? Your app, of course, comes to the rescue, with powerful mobile loyalty programs that help both you and your customers without the mess or fuss of their paper predecessors.
Digital Loyalty Cards are a modern version of old-fashioned customer "punch cards." Your customers collect "stamps" for purchases, and get a "freebie" when they complete their card (Buy 9 Smoothies, Get 1 Free!) They no longer need to fumble around for another paper reward card in their wallet—their virtual card is conveniently located right in your app. This app-only rewards program is one of the most effective ways to develop loyalty and get customers to return to your business again and again.
Mobile Coupons offer your users app-only discounts and promotions on your products and services. You can also offer special coupons for spreading the word to friends, driving engagement, and promoting your business and app.
5. An app gives you a direct line to your customers whenever you want.
Have something new and great to tell your customers? Why should they have to open an email or click through your website to find out about it? Your app lets you communicate with your customers directly on what is always in the palm of their hand—their smartphone. And push notifications are the way to do it.
Push notifications give you the power to instantly grab the attention of all your app users. You send these targeted messages to inform (and ideally delight) customers about a new menu item, limited-time promotion, and so on. The alerts arrive on the home or lock screen of your users' phone, and as such, they should be sent strategically so as not to overwhelm your customers. You can design your notifications to match your brand, and you can schedule them in advance (to be sent at a time of your choosing) right from your ON AIR App Dashboard.
5 Ways an App Helps You Add More Life to Your Work-Life Balance
Five ways your exciting new small business mobile app created using ON AIR App Builder can help you save time by taking daily tasks off your hands; and as an extra bonus, get you plenty of loyal customers and boost business. Start Now!