Mobile commerce apps have been around for a long time now. They have been making profits since the time they have come into existence. Apps have changed the way we function today. There is an app in the app market for every little task that adds on to our convenience. There are millions and millions of apps that are crowding the app market today. If you have a business app for your small business and want to add an X factor to your app for it to stand out amongst competition, this article is for you. WE will teach you how to ace mobile commerce app trends with great features on your app. Read the article further to know about 10 features every mobile commerce app needs to have.
Here are a few features that you can add to your app for mobile commerce app marketing: –
1. Social Media Integration
Social Media Integration feature on your mobile commerce app will do extremely well for your commerce business. It is very important to indulge in mobile commerce app marketing as a business app owner. Include the social media integration feature on your app and get a better promotion rate. The more your app is shared on other social media platforms, the better it is for your app since you get to drive mobile commerce app sales.
Push notifications feature is another must have feature to have on your business app. With push notifications your brand can send personalized reminders and updates to your customers. This is extremely worth it because it drives mobile app sales massively. The push notifications feature also makes an app user feel important and gives the brand a chance to personally communicate with its customers. Build mobile commerce app with the push notifications feature installed in it to get better results.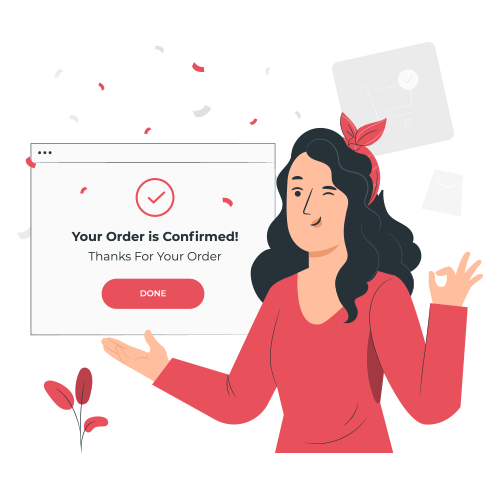 Who does not like discounts? The discount feature on your app is every shopper's dream. Add it to your app and get a heavy inflow of app users. Give your customers a great incentive to use your app by giving them a discount feature on your app. Giving discounts on your business app is a good way to conduct mobile commerce app marketing. Create an app for your small business and put the discount feature on it for customers to get attracted to it. Your app will have a high download rate in no time.


4. Convenient Payment Options
Build mobile commerce app with very convenient payment options. Make your app users feel at ease by keeping convenient payment options. From Cash on Delivery to online payments, your app should have all options available. It will allow app users to take a call on what is the most convenient option for them. Drive commerce app sales with convenient payment options since customers would always choose a convenient app to shop from.
Organize loyalty programs for your loyal customers on your business app. Mobile Commerce app marketing with loyalty programs feature on your business app will create a strong and loyal customer group in no time. Loyalty programs help in increasing the number of loyal customers a brand has. It keeps a check on whether loyal customers are increasing or decreasing too.
Always have an extremely accessible exit button on every page of your app. If the customer wants to leave your app at any given point while using your app, they should not be confused about how to do it. If you do not have an exit button feature on every app page, your app user can get extremely frustrated and might never feel the need to use your app again.
How do users find what they're looking for on your app?
Some of you might be selling a handful of products, while others are selling hundreds or thousands. No matter how many products you're offering, the customer needs to find what they're looking with as little friction as possible. Drive mobile commerce app sales with a product search bar feature on your business app. It will make the app user's user experience a lot better. Finding a product on the app with the product search bar feature is easy and convenient.
Customer Support for app users is a must have feature on your business app. Customers may have ueries and issues while using your app which must be resolved immediately by a customer support feature on your business app. It is very frustrating for customers when they do not have an outlet to get their issues resolved. For a good user experience and to drive Mobile commerce app sales, your app should have a customer support feature.
For those of you with physical retail locations, you can have a location tracker feature within your app. Users can use this to find the closest store to their current position. According to a recent consumer study, the ability to locate physical stores from an app is one of the most valuable features of a mobile commerce app. Drive mobile commerce app sales of your business by adding the location tracking feature on your app. You can help app users increase the footfall of your physical store with the location tracking feature.


10. Video Content Integration
No matter what your app is or does, you should think hard about adding a video component. Humans are visual creatures who would rather watch a video than read. Video within the app can provide an introduction about your business and explain how to use various features or serve as a small advertisement about your app and what it does. Such videos will increase user satisfaction and engagement during time spent in the app.
10 Features Every Mobile Commerce App Needs to Have