App Publishing on Apple Play Store

To create app click Create Application.

Set the app language and title.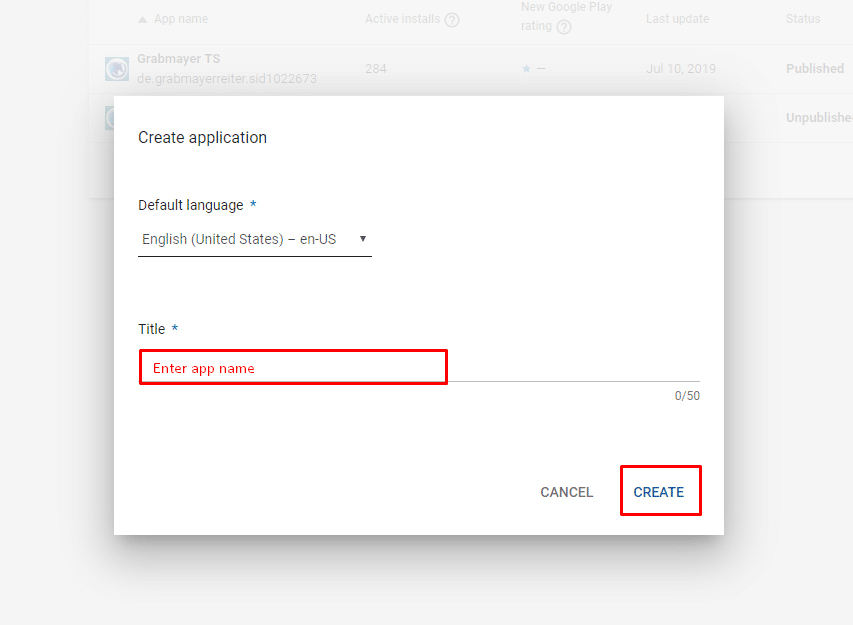 Enter the required details

Title
Short description (Max 80 Character )
Full description
Graphic assets
Screenshots
Feature Graphic
Application Type
Category
Website Link
Email
Phone No.
Privacy policy link

And, click on save
Also add the required details in Custom store listings, Content rating, App content, pricing & distribution and app releases.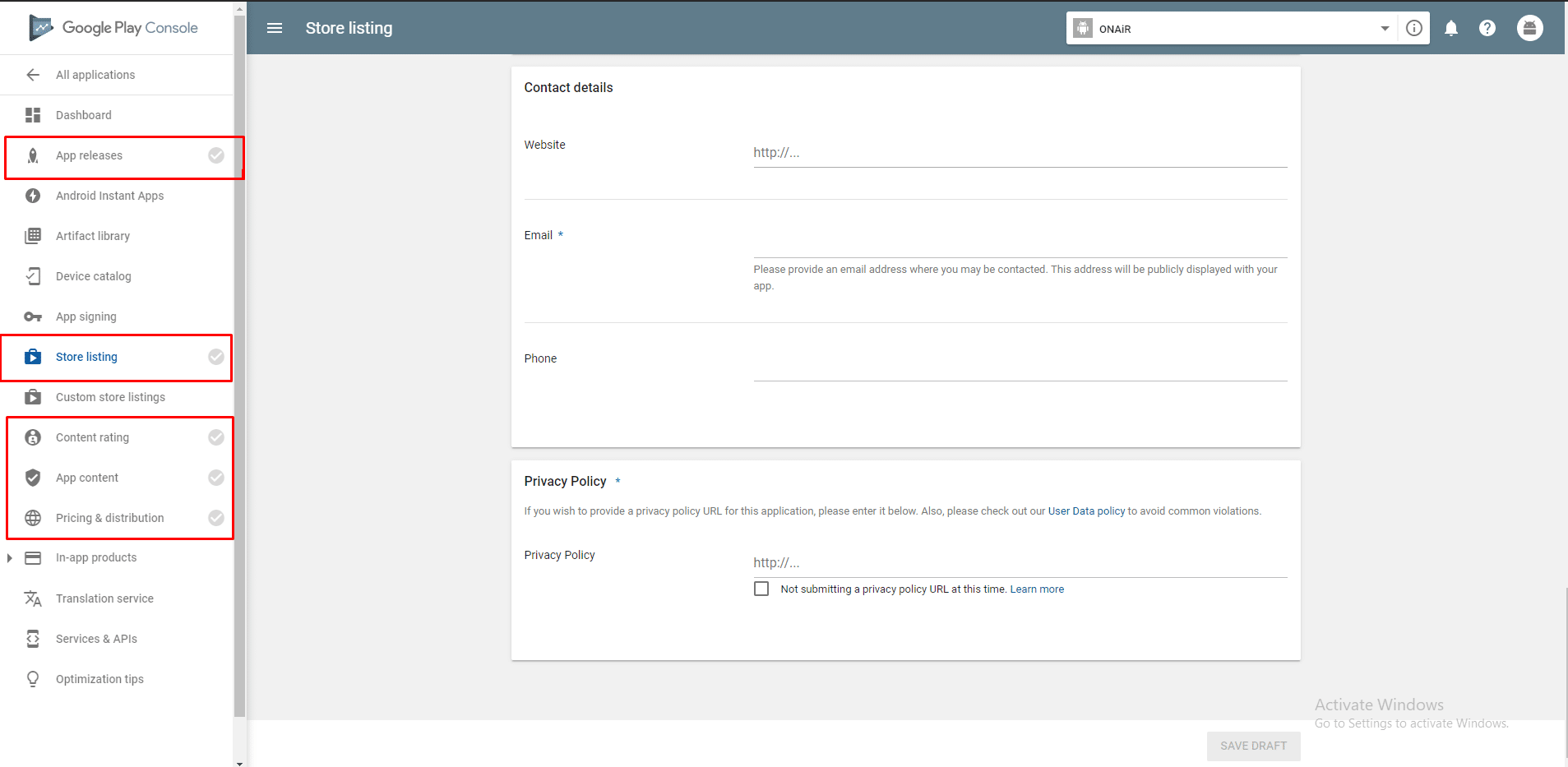 Once the entries are done, the gray check will convert into blue and the user can publish the app from app release section.
Click review to publish the apk.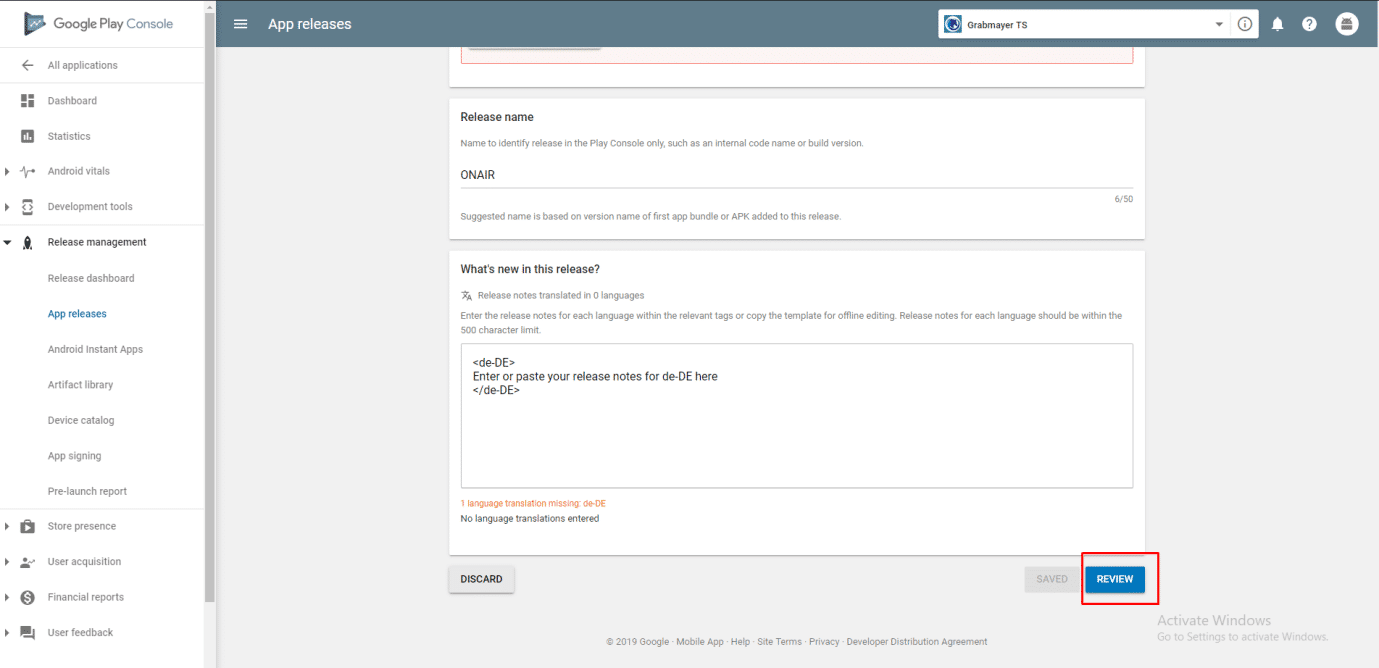 Initially the publish app will be in Pending Review Process. Once its verify the status will be either Released or rejected.