Apps are everywhere! We mean, think about it! Think about any popular brand and you will find that they have a mobile app that you can download. Mobile app startups are increasing every day. Apps are predominantly made by businesses for customers. From a business standpoint, mobile apps are excellent business solutions irrespective of the intent they are used for. Apps are effective ways to boost your sales because it is easier to interact with your customer base through an app. That is enough to get anyone to ask the question – how to create an app?
Think about it again. Everyone, including you, is using 100s of apps in their day-to-day life. This is proof enough that every startup needs an app somewhere in its life cycle to boost its sales, market its brands and increase its brand reputation. Mobile start ups are gaining a lot of popularity because of the number of benefits they provide.
Creating a mobile app startup is the perfect way to start engaging your website visitors on their mobile devices, helping you grow your mobile traffic and enabling users to spend more time on your pages thanks to an improved mobile UX.
You don't have to be a programming wizard or already know how to start a mobile app startup to have one created that your audience will love.
There are plenty of resources and tools to help you, and it doesn't mean handing over your entire project to a third-party app developer. You can still have a great amount of input to make sure the outcome is exactly what you hoped for.
With the ever-increasing dominance of smartphones for interacting with the Internet, it is likely that apps will soon become extremely crucial for selling your products. This brings us to a very important question – how to create an app?
Here are a few steps on how to create an app from scratch: – 
1. Führen Sie gründliche Recherche durch
Thorough research is a very essential step while starting a mobile app startup. This is a point I can't stress enough upon. Quite like any other product, your app too needs a fair bit of thorough research if you intend to make any progress with it. This research helps you determine and understand the fine inner workings of the industry. Here is a list of things you would discover once you have completed a thorough research for your app and niche.
Competitors
Competitor strategy
Competitor strength and weaknesses
Gaps in the industry
Mistakes made by competitors
Once you have all this information, you would be able to create an overview of the industry and gain a more evolved perspective. This way you would not have to worry about making the same mistakes as your competitors, improve upon the existing strategies, come up with a unique solution that address the problem at hand.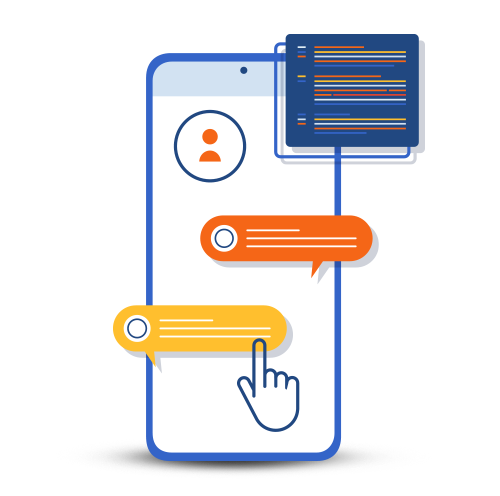 Think about what your app should be able to do and list them out. If you end up listing a bunch of things, take a better look and ask yourself if this app REALLY needs, for example, Facebook login to work? Does it REALLY need to upload data to some cloud to work?
It's great to have a dream project with awesome specs, but right now the point is not building something that's complete with a lot of cool features. Keep in mind that no app is ever complete, and everything starts out simple.
Don't ever try building an all-in-one mobile app startup. Don't go there. I've seen it happen even in a professional environment, and the result is a lot of pain and little progress. Unless you have an iron will or you really love challenges, you'll just end up frustrated and discouraged if your first project is too hard to build. You're a beginner…the point right now is to have fun. Fun is the most efficient way to learn.
So, take a look at the list of functions you've made, and if it's too long, start crossing out functionalities your app can work without. Remember, this is your version 1 and you should just keep things simple. Focus on things that will allow the app to perform whatever it's supposed to do—everything else can be left for a different project.
Designing your mobile app startup is a significant factor responsible for the success of it in the market. The developer of the app should focus on the UI layout, multi-touch gestures for touch-enabled devices and consider program design patterns as well. One could design the most attractive app in the whole world with very beneficial characteristics, but if the user onboarding process is not a strong one, the app will not be either. The user onboarding indicates the process of adding a distinct user to a given mobile app to accentuate the app's efficiency and promote a growing, simple first-time use.
Once the app is ready, you need to test it before it goes live, isn't it? Always test your mobile app startup before it is published. Be doubly sure of how your app works before publishing it on the internet. A customized schedule and the direction of the movement of discharges to test and live conditions are essential for deploying the app. Ensuring that the integrity of the live environment is secure and that the right elements are released is the primary objective of Deployment Management.
Tipps zur Erstellung einer Mobile App von Grund auf
If you want to make an engaging business app from scratch all you have to do is, get on to ON AIR App Builder and create an app for your business in 3 simple steps today! Start now!