In the mobile-first era, it seems that every business has its own app to enhance the customer experience and encourage customers to relate with their brand better. While there may be legitimate value in offering your customers an app, you may face some stiff competition: When there's an app for everything, how can you convince people to download yet another one to their smart devices?
There is a difference between "promoting to" and "influencing" users to download your mobile app – a massive one. Promoting to users doesn't put your app on the path for massive downloads. There's just too much noise in the market with too many apps vying for the same user's attention. Now imagine, you put your advertisement out there — what are the chances that you'd be able to get the user to notice and even download your app? You're leave it for the user to choose. Instead, think about this: What if you can influence the user to buy your app or product instead?
All it takes is a little effort and the right know-how to bring your app to the attention of the masses. So, to learn the best ways to boost your app downloads, let's first understand how apps are downloaded in the first place and how to encourage customers to use the brand's app.
To win users' interest, brands create powerful marketing strategies, develop engaging app designs, and polish apps to avoid bugs. A well-designed application is crucial for a brand's reputation, but it isn't enough to win user loyalty. What can you do to ensure users are loyal to your brand and download your mobile application? In this article, we are sharing a few strategies in order to encourage customers to download your app. Read further to know more. 
You can't expect to really be social and not be present on social-media channels. These channels offer a great tool and medium to promote your own content as well as curate excellent content that your potential users may want to read. Build a following by sharing relevant content regularly.
Social media also encourages customers to get in touch with the brand and the business on a personal level. The more the customer relates with the brand o social media, the more sales it will create.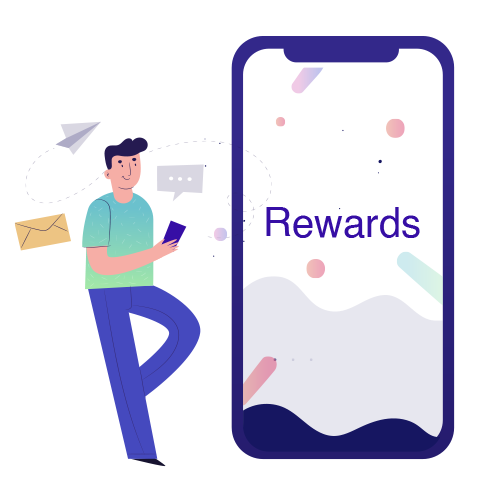 Another great way of getting more app downloads is by securing plenty of glowing reviews. This is effective in a number of ways. Not only will the algorithms reward you with better rankings, but users will be more tempted to download your app if it has a good reputation. It will encourage customers to interact with the brand.
App users rely on other app users' opinions before downloading an app. If you have bad reviews or a low number of reviews and ratings, you can be sure that your conversion rate will be very low.
Plus, both the App Store and the Play Store algorithms take reviews and ratings into account in order to rank apps. In the case of multiple negative ratings, an app can be strongly penalized in terms of rankings. By contrast, if the app shows a lot of positive reviews and ratings, it will be favored and pushed straight to the top of the search results.
If you think of your mobile app as secondary to the desktop or web experience, so will your customers. Make mobile the heart of your business: The app should be the primary focus of development and marketing. This can be a difficult perspective change for many companies, but mobile is now the dominant computing platform, and it makes sense to put the mobile experience front-and-centre. A good user experience helps encourage customers use the app more.
The most important component to getting customers to download your app is offering them something in return. You have to give a little to get a little (or a lot). In this case, the barriers to download are lowered by making it worth your customers' while. The two most attractive rewards are discounts and free products according to consumers, so these are guaranteed to increase downloads. Your offer should be promoted throughout your restaurant, along with a description of the app's main benefits. Here's how you can put this into words: "Download our app and get a free slice of pizza" or "25 percent off your first order when you download the app." Make sure to communicate these benefits to the consumer before they complete their purchase, so their experience at your establishment exceeds their expectations.
Market Your App
Typical marketing is structured over a few weeks or months. But if you want to get a sharp spike in downloads for your app in a very short time, concentrate all your marketing spending into a small time frame.
It takes some courage and dedication to roll out a full marketing campaign all at once, but if done successfully, you can see some awesome returns.
Depending on your total budget, you should spend the money within a few days or a week at most. Spread your advertising across the channels that are most popular with your target audience.
One of the most important aspects of your app description is your collection of photos, screenshots, and videos.
Photos related to your app that highlight your most popular and needed features will immediately encourage customers to download the app. Screenshots from your app itself are what users will typically look at after they first find you in search results.
A good combination of these two is crucial to encouraging users to click that download button.
Strategien, um Kunden zum Herunterladen Ihrer mobilen App zu ermutigen