Many companies build their mobile applications to expand their business and unlock market reach like never before. For better results to show up for your business, you must create your own app. Considering the time we are in, the digital age is quickly enabling users to adopt new technology as businesses catch up with it and look for new ways to offer their services. If you are the one who does not have the mobile app for your business, you must first know the benefits of having a mobile app. You are missing out on a huge opportunity to attract potential customers, no matter how far they are without a mobile app. Creating your own app after knowing all the benefits you can attain.
To stay at the top of the business game, you need to keep evolving, adapting, developing, and tweaking solutions that specifically cater to your customers. Mobile apps are that solution. Create your own app for your business and bring in better results in no time.
Your target market is spending a huge chunk of their time on mobile phones – shuffling between apps. Wouldn't it be wise for you to be there?
Having a mobile app does not merely mean extending the website to the mobile version. Instead, it is building an engaging and experience-driven extension of your businesses' visions and ideals.
In this article, we'll look at the benefits of mobile apps for businesses and how you can use them to provide valuable customer experience. We are very sure you will be convinced to create your own app after reading this article.
More sales are ultimately what all business owners want, right? Whether you are a restaurant, cafe or any other type of business, increasing sales is what will lead to the success of your business.
Create your own app and that shall help your brand immensely.  Previous researchers have found out that time spent in-app correlates strongly with sales. Industry experts at eMarketer also predict that by 2021 the majority of eCommerce sales will come via mobile.
Here are a few ways by which your business can benefit by creating an app for your business. Read further to know more.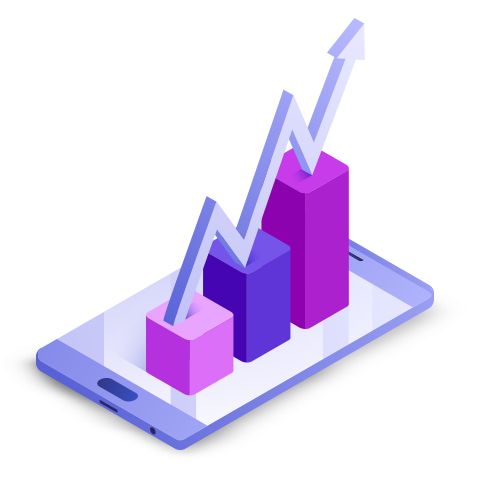 Create your own mobile app. It is a great way to understand the grievances of your customers. By creating an engagement channel with them, you are better able to personalize recommendations for them. Through features on your app, you can engage with both your current and potential customers.
A mobile app also provides your customers more liberty to browse through the products at their convenience. Everything is accessible just at their fingertips. This interaction with your brand establishes a positive relationship with you in your customer's mind. If you are looking for customer engagement, create your own app today!
This relationship is otherwise tough to prove when other businesses are also trying to fish in customers via various marketing tools and business apps. By setting up these one-to-one interactive environments helps establish a genuine connection with the customer and provide them the best experience rather than only converting a sale.
2. Belohnungen und Wertschöpfung
Businesses can't work in a room of four walls. There's a definite amount of give and take involved in the business where the market responds to your offerings.  You must give your market a good product or service and they will give you profits in return. The key to running a successful business always boils down to providing meaningful experience to the customers. The more you take care of your customers' convenience and requirements, the higher are your chances of succeeding. If you create your own app, you can get massive help with getting loyal customers for your business. The key is to remain available for them as a way of enabling multiple touchpoints to cater to their needs. One of the best ways to do so is to leverage mobile apps' advantages and run a loyalty program. With more consumers engaging with your business and your brand, the better the rewards they earn. Offer them to spend those on the products that they are already looking for.
In the last few years, there has been a great shift in how people look for products and services. Where once word-of-mouth recommendations and website browsing was the go-to solution, people now prefer to look up stuff on their smartphones while travelling, waiting for an appointment and even during their leisure time. Apps are a great marketing tool to make the most of this development. It grabs the attention of the target audience and improves the overall visibility of your business.
Now that you understand the critical role played by apps in bringing in the sales, make sure you are investing in an experienced, creative and resourceful mobile app developer. With ON AIR app Builder you can increase the visibility of your business.
4. Eine stärkere Marke aufbauen
One of the most important things a mobile app offers to consumers is awareness amongst customers. And through that regular interaction with your target market, you're fostering trust.
The more your audience trusts you, the more likely they'll be to listen to later sales pitches and even commit to your brand. With an app, you'll demonstrate to your users why they should trust you by showing (rather than telling) what your brand stands for.
Create your own app and increase the brand awareness for your brand thoroughly. This will eventually help you build a stronger brand.
4 Wege, wie Ihr Unternehmen von einer mobilen App profitieren kann
Do you have a business which is failing to do well? We have got you covered! Make an app for your business on ON AIR App Builder today and watch your business shoot up. Start now!